Had to stop by Wally World on the way home from work today and swung by their bike department.
They just reconfigured the bike department at our store and they were restocking it with merchandise.
They had a cool looking Mongoose aluminum frame single speed bike for $149.00.
You know the fixed gear market is mainstream now when you can buy a look a like at Wal-Mart.
I lifted it up and it seemed pretty light. Pretty hard to beat for $149. Just need to lose the gay chainguard.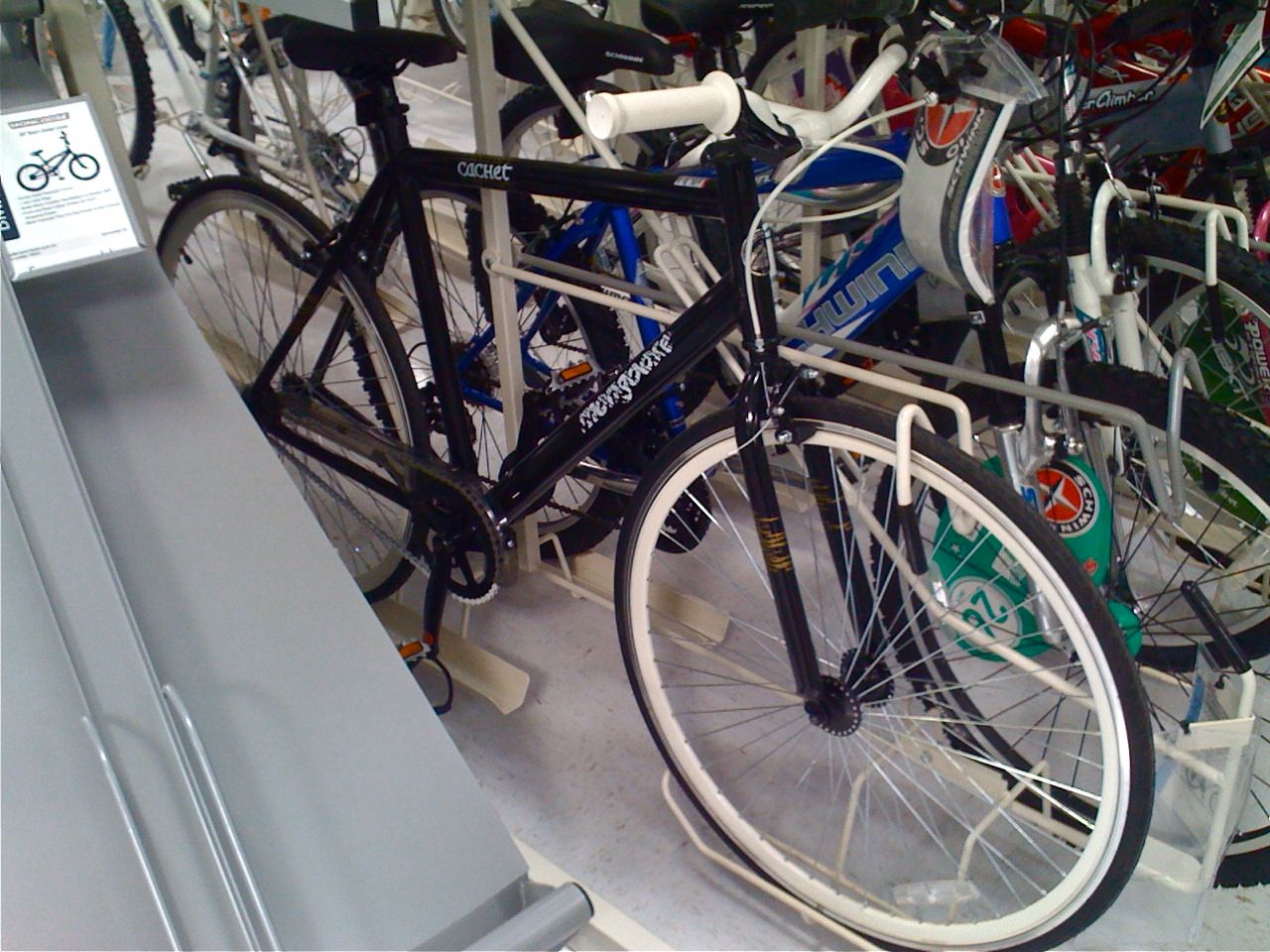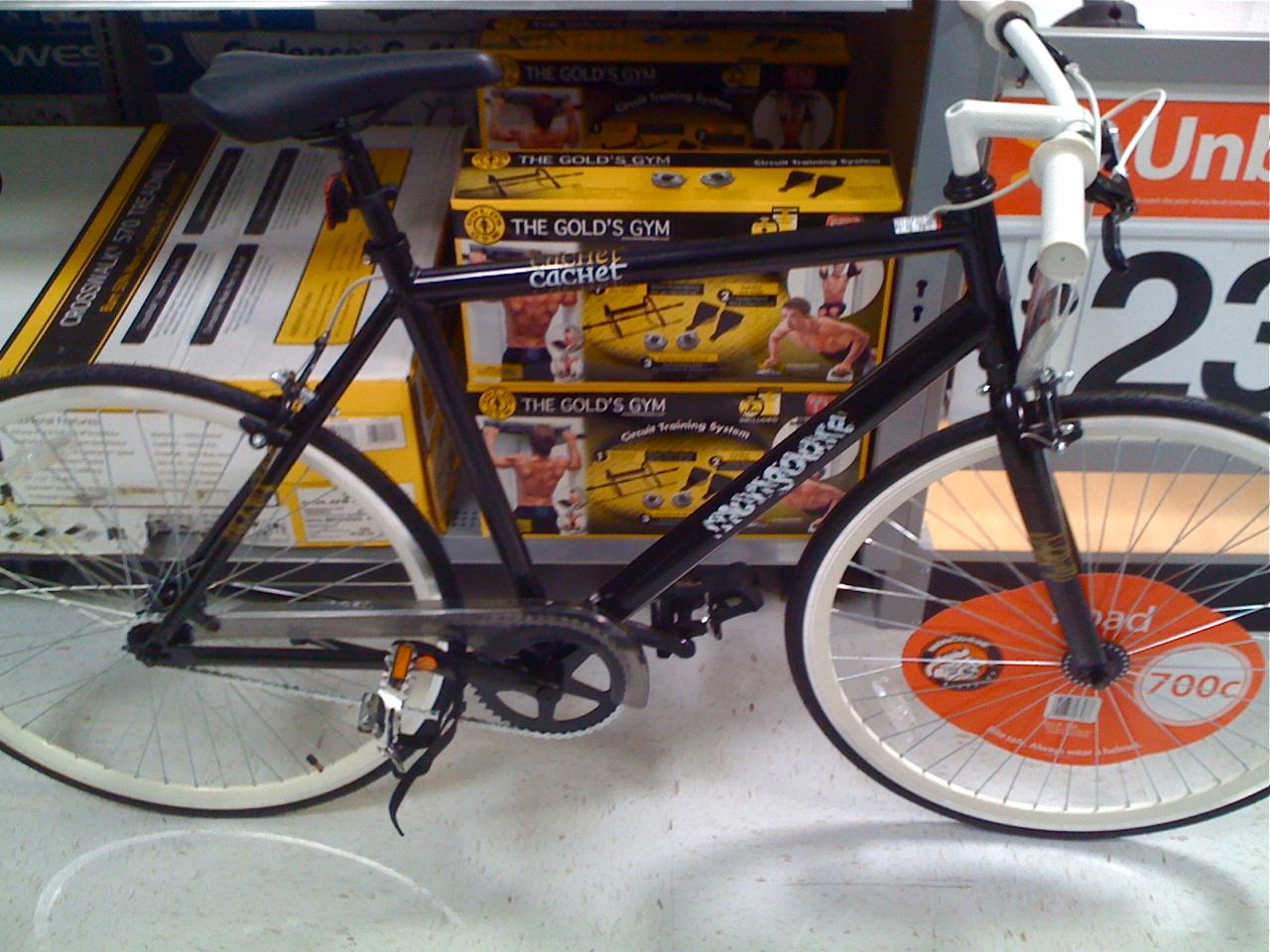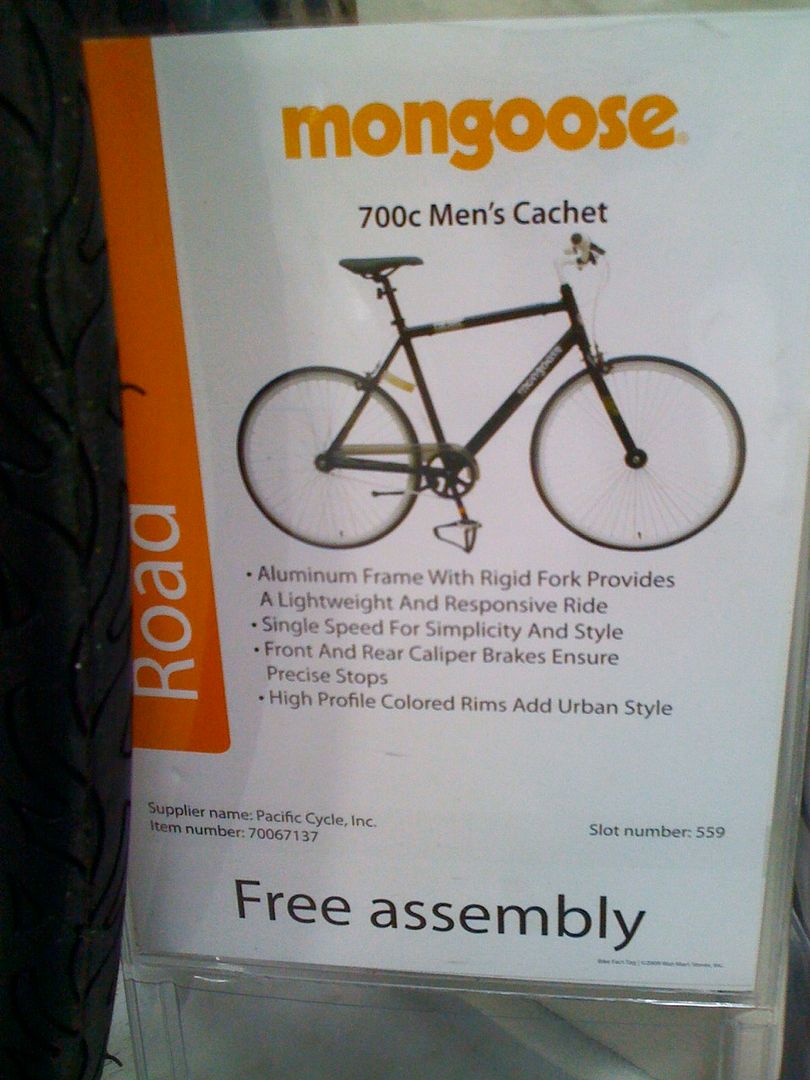 Next was an OP brand aluminum cruiser that they wanted $109.00 for...again, pretty cheap for what seemed to be a decent looking cruiser.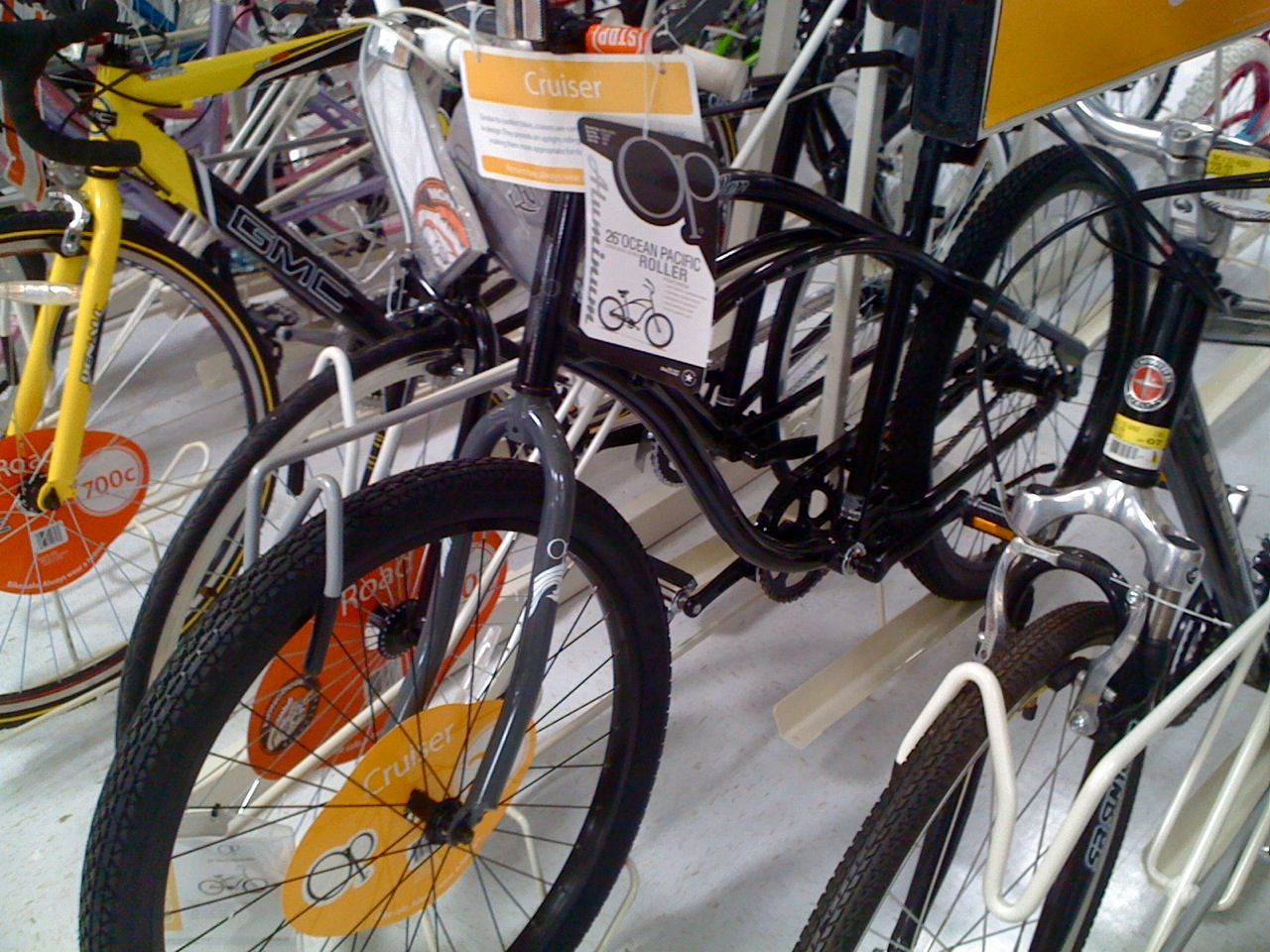 Then I noticed a Schwinn Cruiser that they had in a blue color....no price on this one, but probably just as cheap.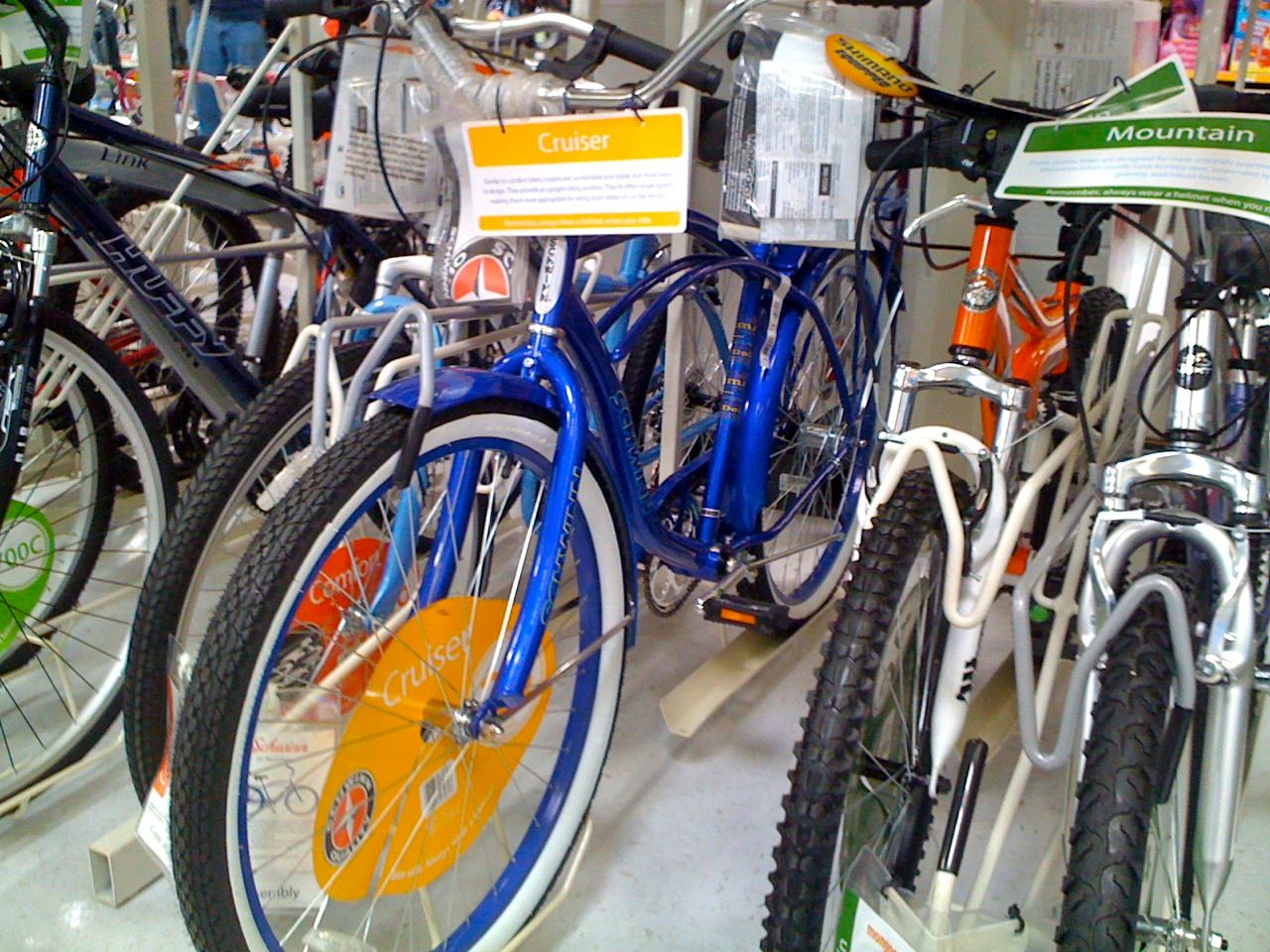 Lastly was a new Cruiser tire by Bell that looked interesting...