man... guess you cant have a pixie race, with only one pixie...
yes, it is another one... and it's called "sparkle"...
a 12 this time...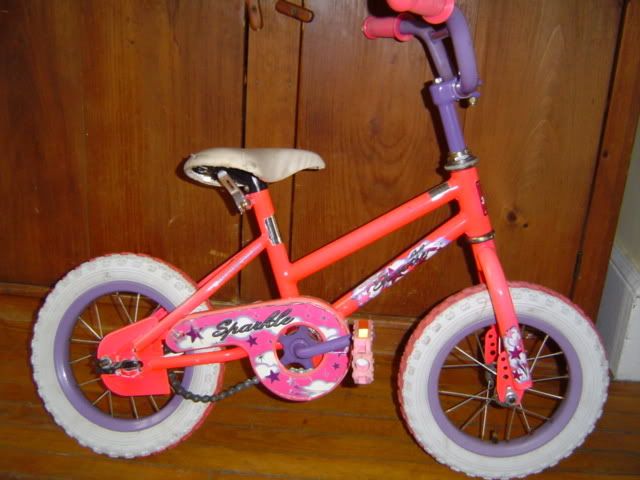 oh, and i forgot to mention... my mother got another one from the thrift store today... $2.99... we'll see what it is when it gets dropped off over here...
my wife is going to wig out... we cleaned out the shed the other day... 20 bikes... plus a hawthorne trike, and a western tandem at my folks place...
my friend got a pre war schwinn today, for FREE. it's a funny story, we'll post pics soon.
oct.