I found this on CL. The ad was for "1927 Sebring Bicycle", no pictures. I do some looking online and find nothing for "Sebring". So I ask for some photos and they peaked my intrest and I went to pick it up tonight. Enjoy.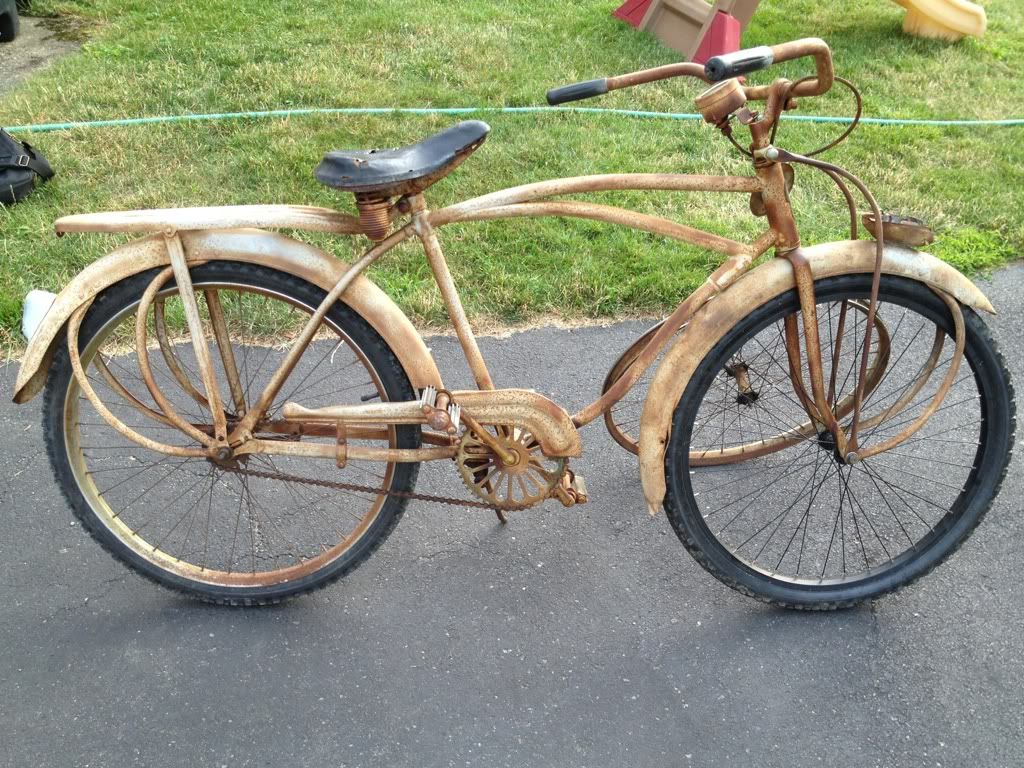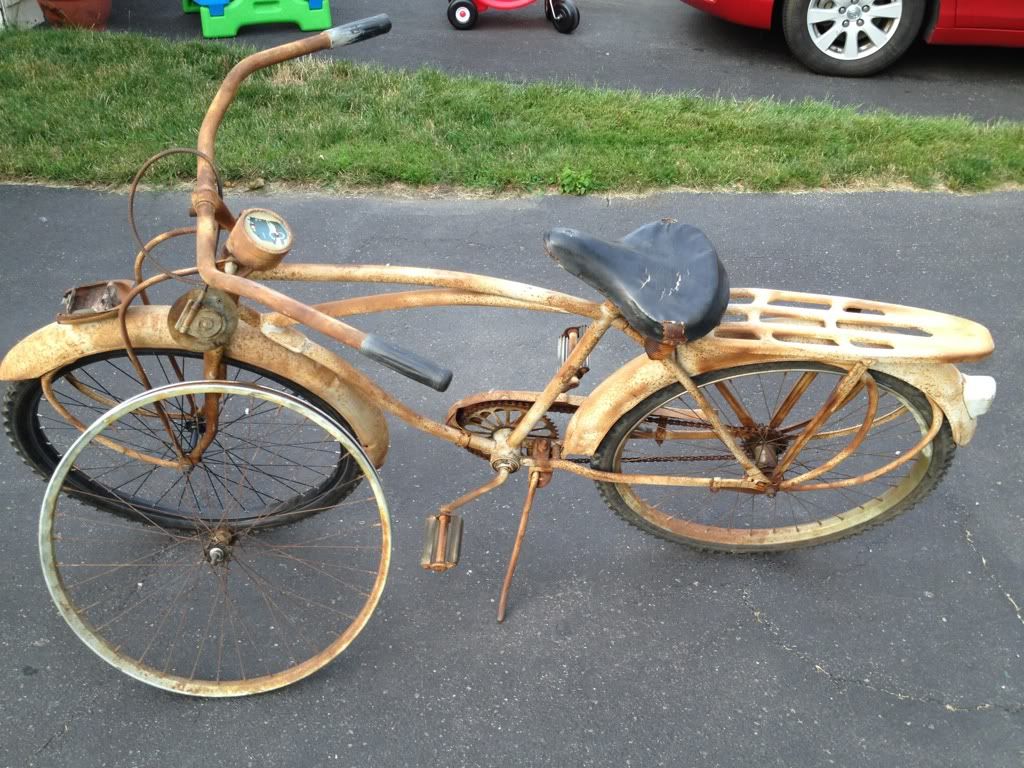 He put a new front rim on just for a test ride and through that in too.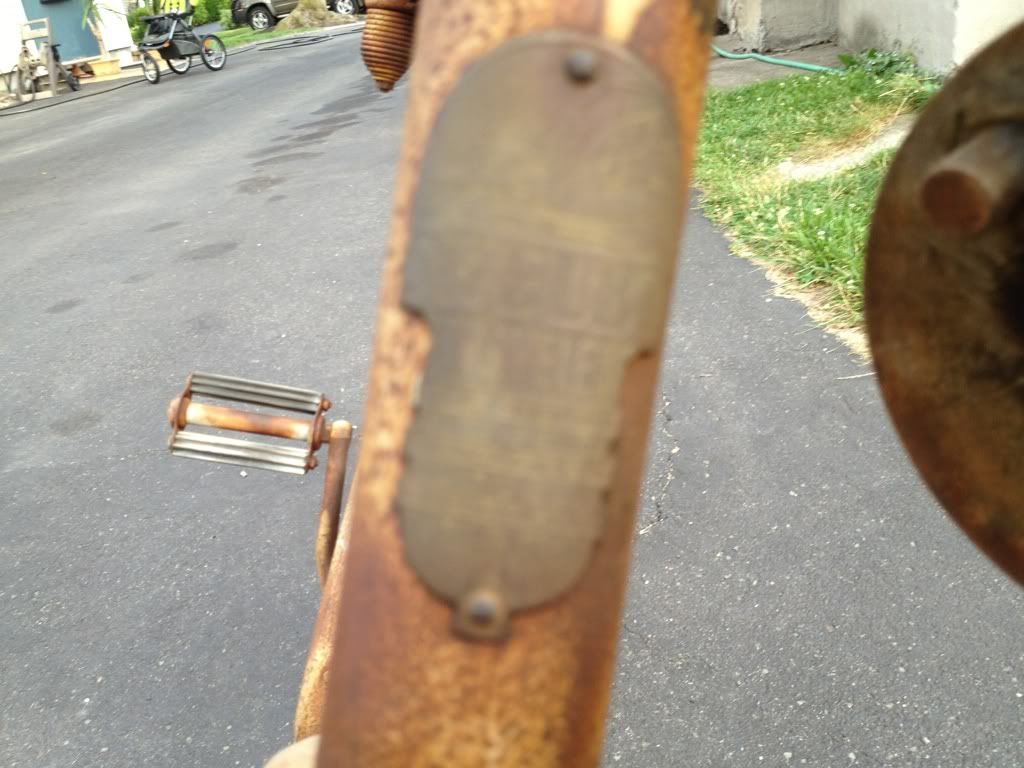 Blurry headbadge.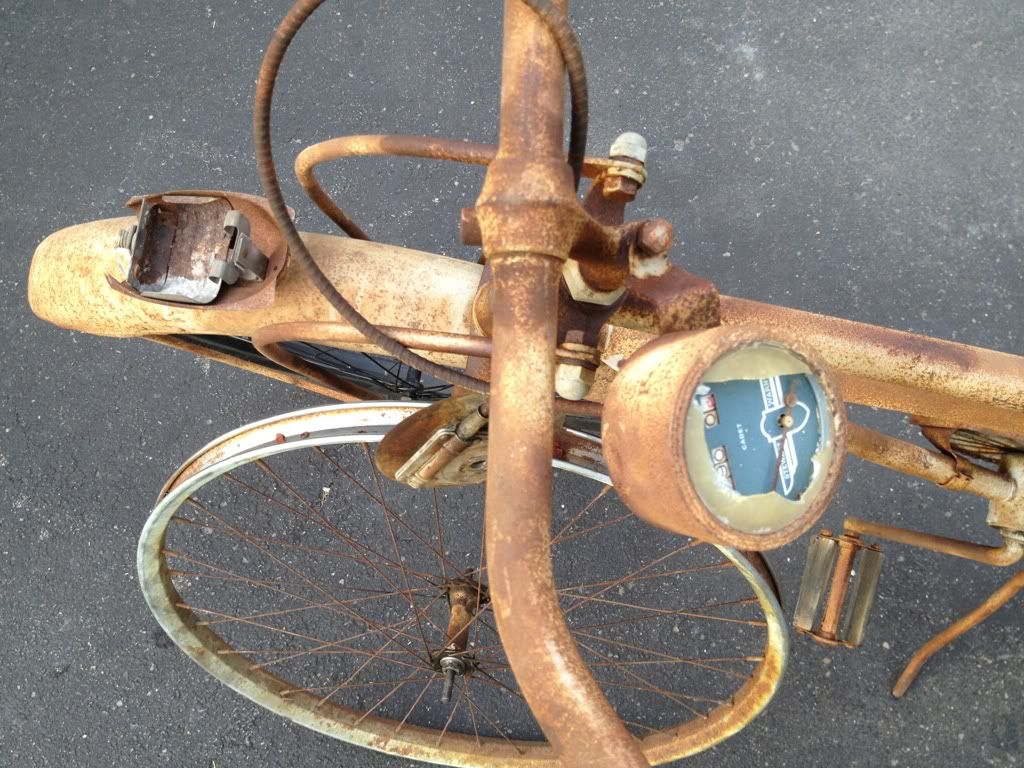 Stewart Warner speedo and fender light carcass.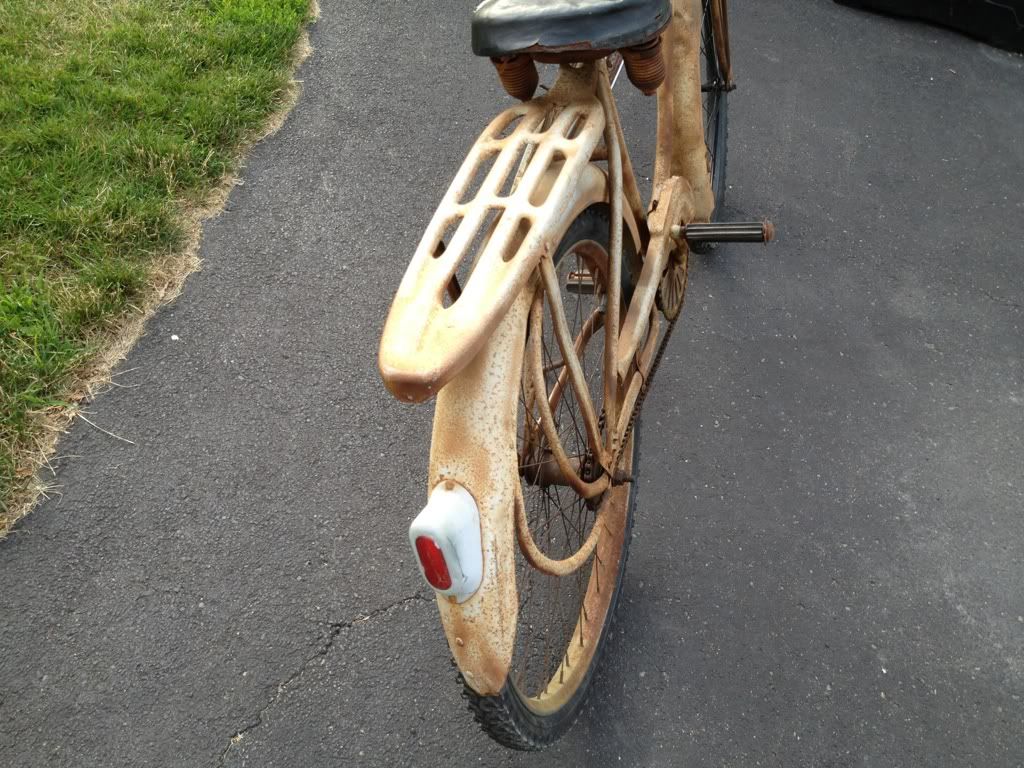 Love the tail reflector.
I think this may be missing a tank or this could be a home repair?
I haven't checked the serial yet but I don't think its a "27". If you have any input please let me know. Thanks for looking!