I usually post up the bikes that I find and restore on my Facebook page. Most of my FB friends are family or folks I grew up with. I would say 99% of my FB friends are not bike people so I think they must think I'm nuts for all of the bikes I have posted up over the past few years. Some friends remember the BMX bikes of the 70s & 80s so they always look forward to what I come up with.
A few weeks ago a friend from High School sent me a message on FB asking me if I'd like to see his Redline that he had as a kid. He said it was still in his parent's basement and he'd send some pics. About a week later he sends me photos and I had to ask the famous question...wanna sell it?
He said he needed to ask his folks to make sure there was no emotional attachment since they had hung onto it for so long and then he'd get back with me.
A week goes by and he sends me a message telling me that his folks were fine with him selling it and for me to make him an offer. We agreed upon a deal and then he dropped the bike off at the local bike shop...which ironically enough, was the same shop his folks bought the bike from 30 years ago. The shop was Ray's Bike Shop in Midland, Michigan. Apparently he had an orange Sting-Ray and his folks had told him that they were going to fix it all up with BMX parts for his 11th birthday. What they didn't tell him was that they were really planning to order the Redline and surprise him with it instead. He was blown away when he received the bike and was totally surprised by the whole thing. He told me that all the neighborhood kids were jealous and mad at him and he didn't even know he was getting the bike...ha ha.
Another cool side note is that I used to visit Ray's Bike Shop when we lived up there as a kid and would stare at all of the incredible bikes...the Redlines, the P.K. Rippers, etc. I used to order my Vans from that same shop back when you had to pick out all of the panels out of a binder and wait a month for your shoes to come in. For all I know I could have drooled over this very bike back then.
Anyway, the bike arrived today and it's pretty much in the exact condition it was back in the early 80s. I think the only difference was that he said it originally came with blue snakebelly tires and his folks had the Kenda Comp IIIs installed at some point later. Skyway I's with a Mexican Bendix coaster hub that's been converted to a feewheel. Definitely not a serious race bike, but still cool because it was a friend's bike.
So here it is...in all its survivor glory...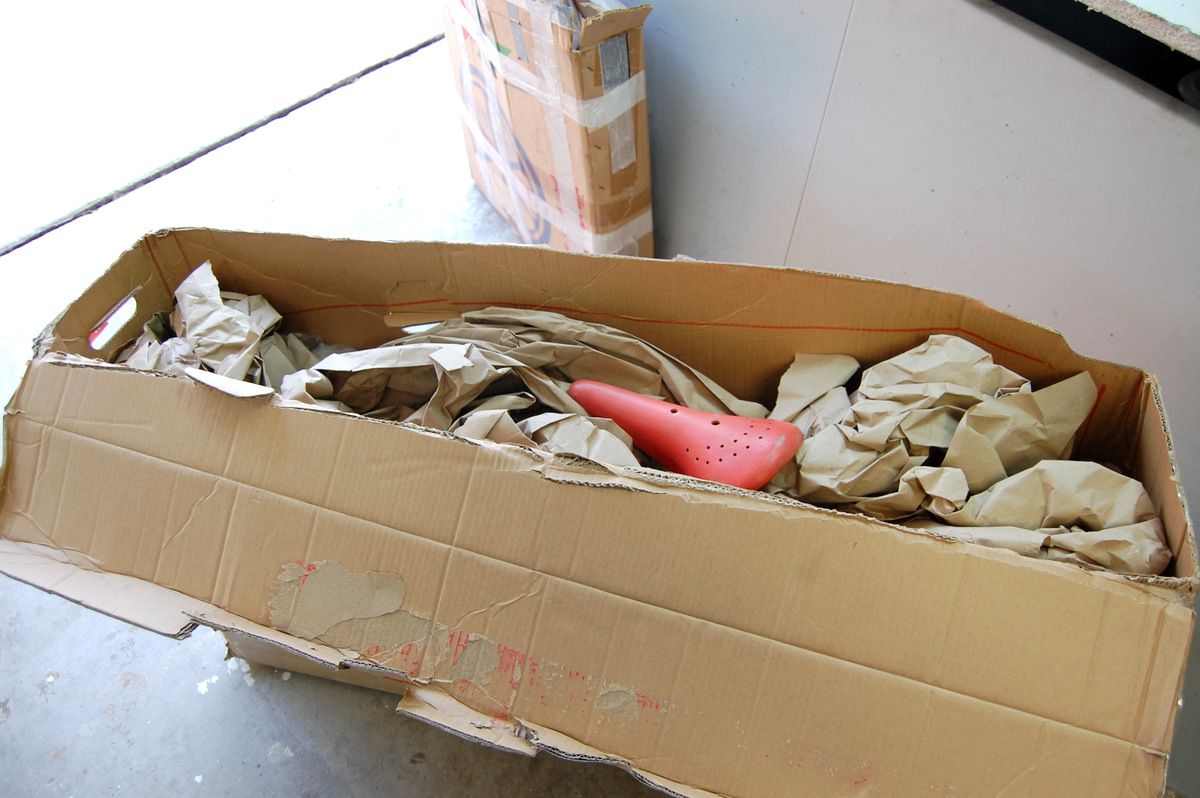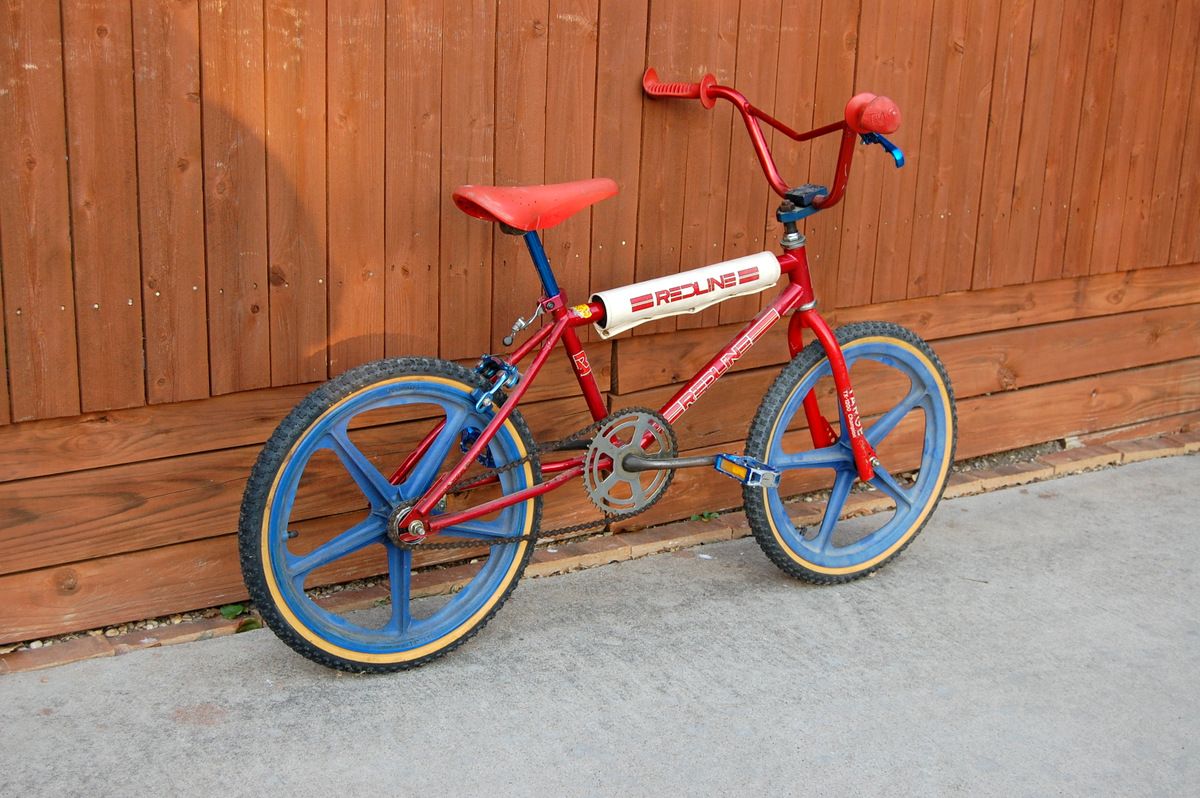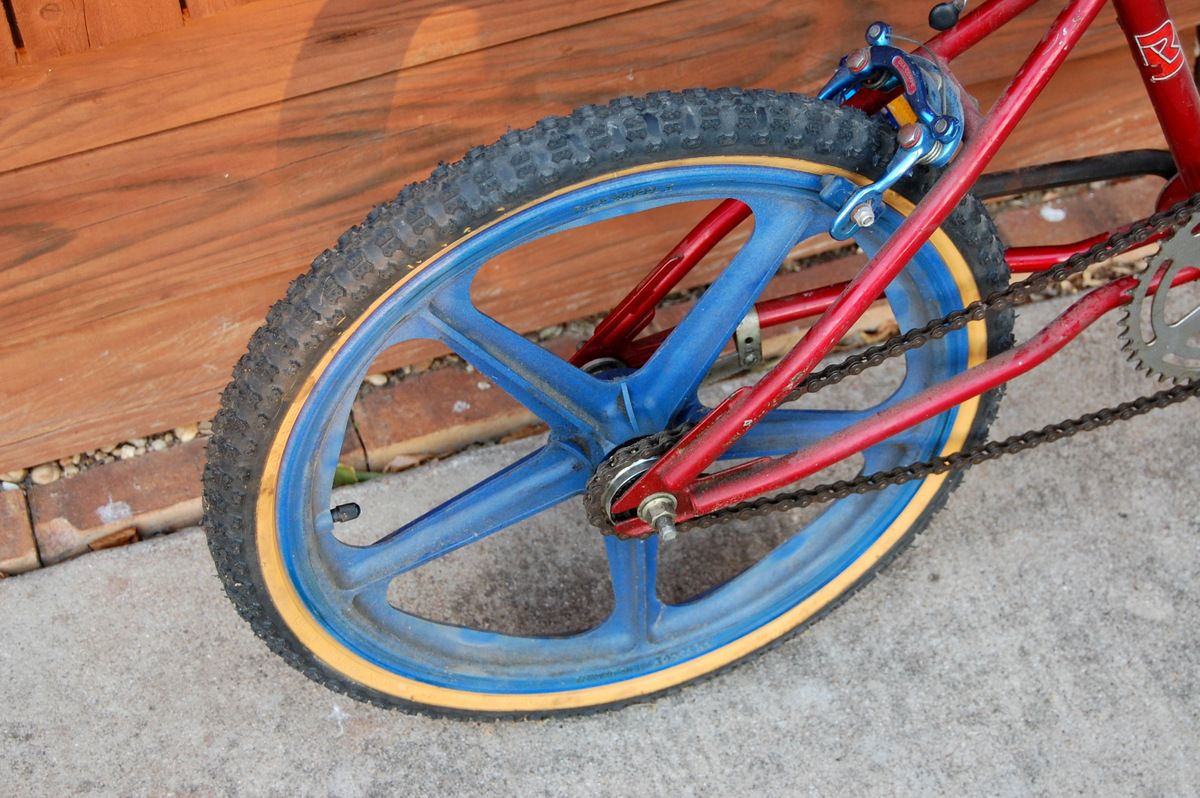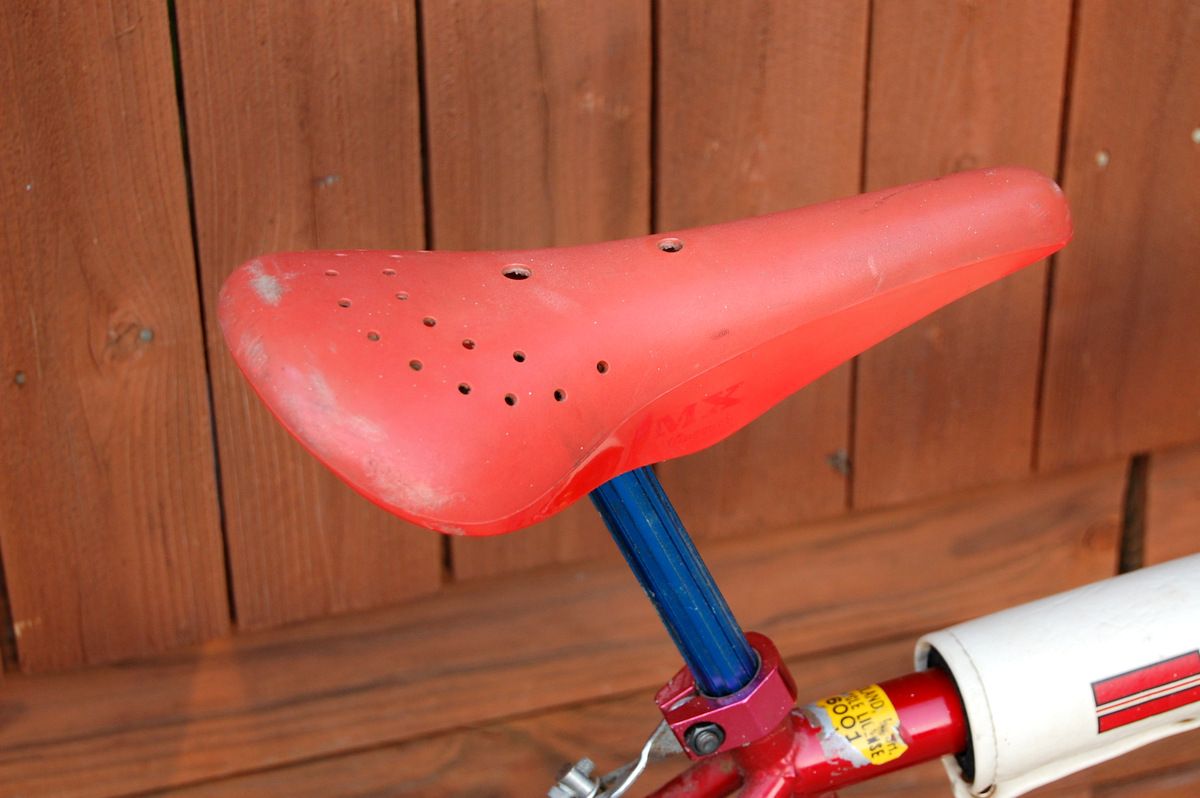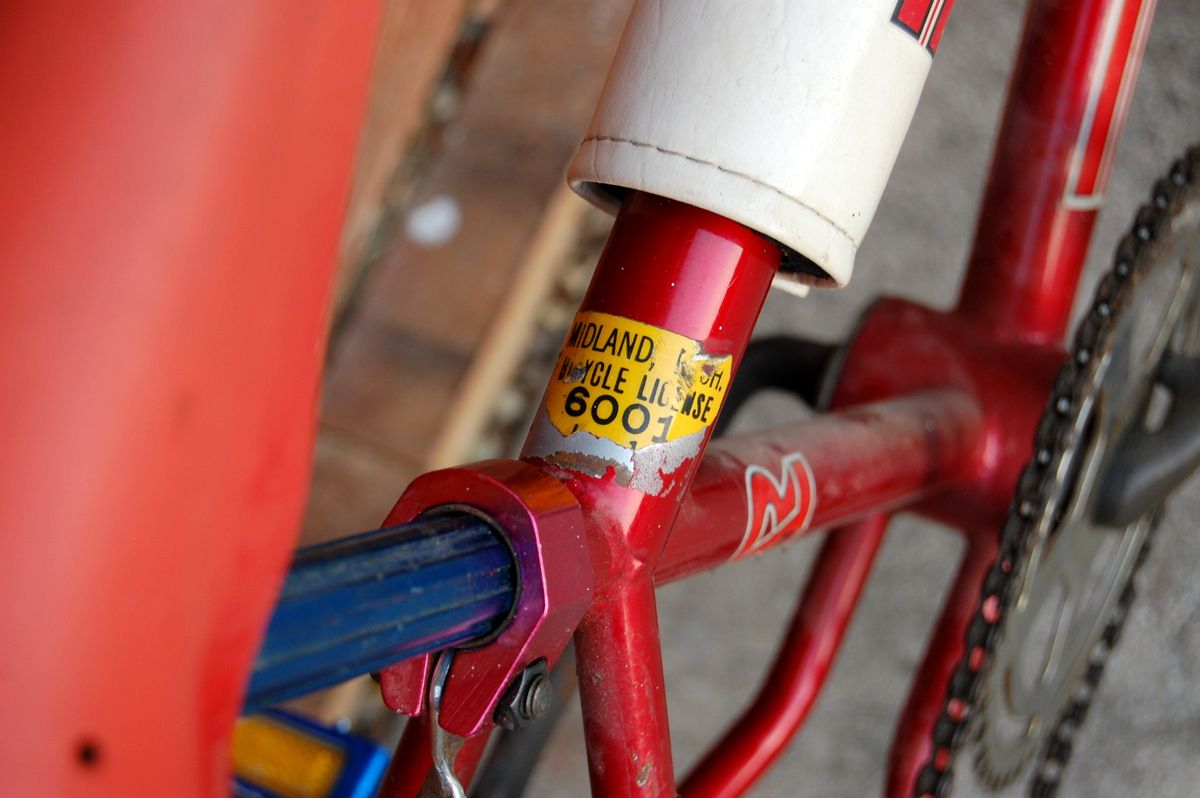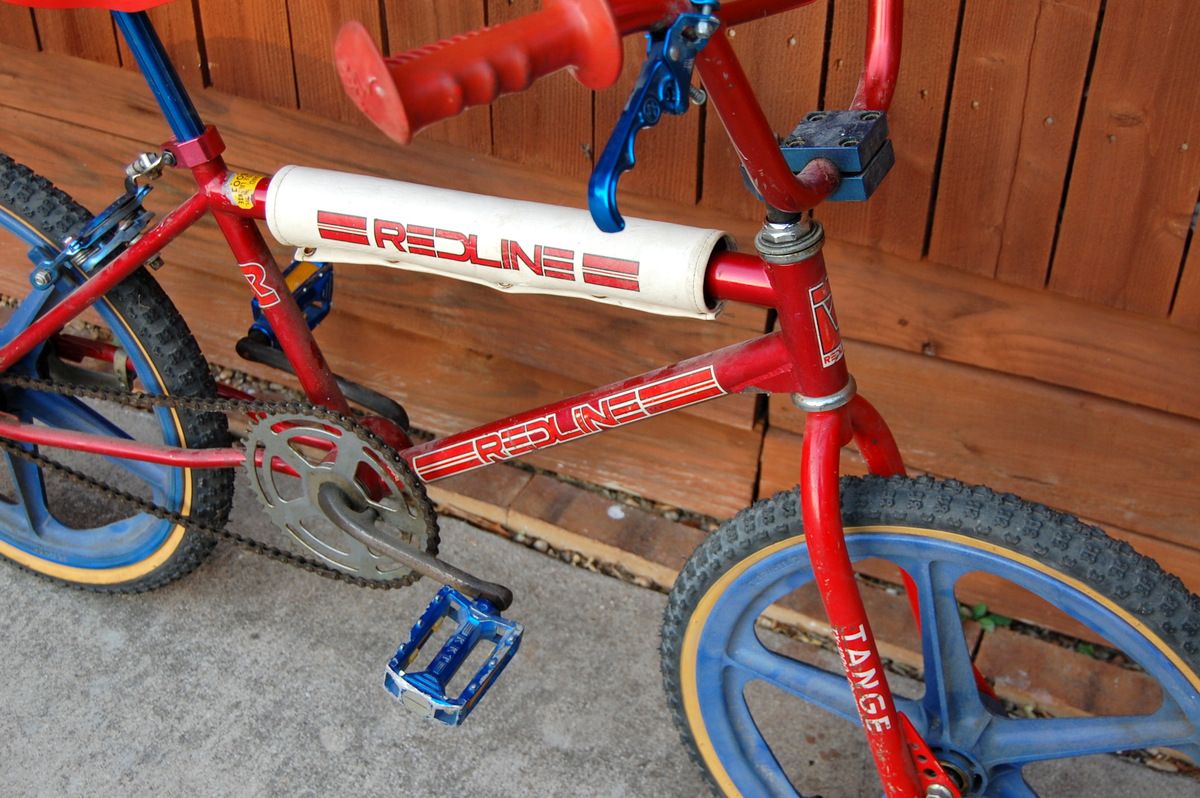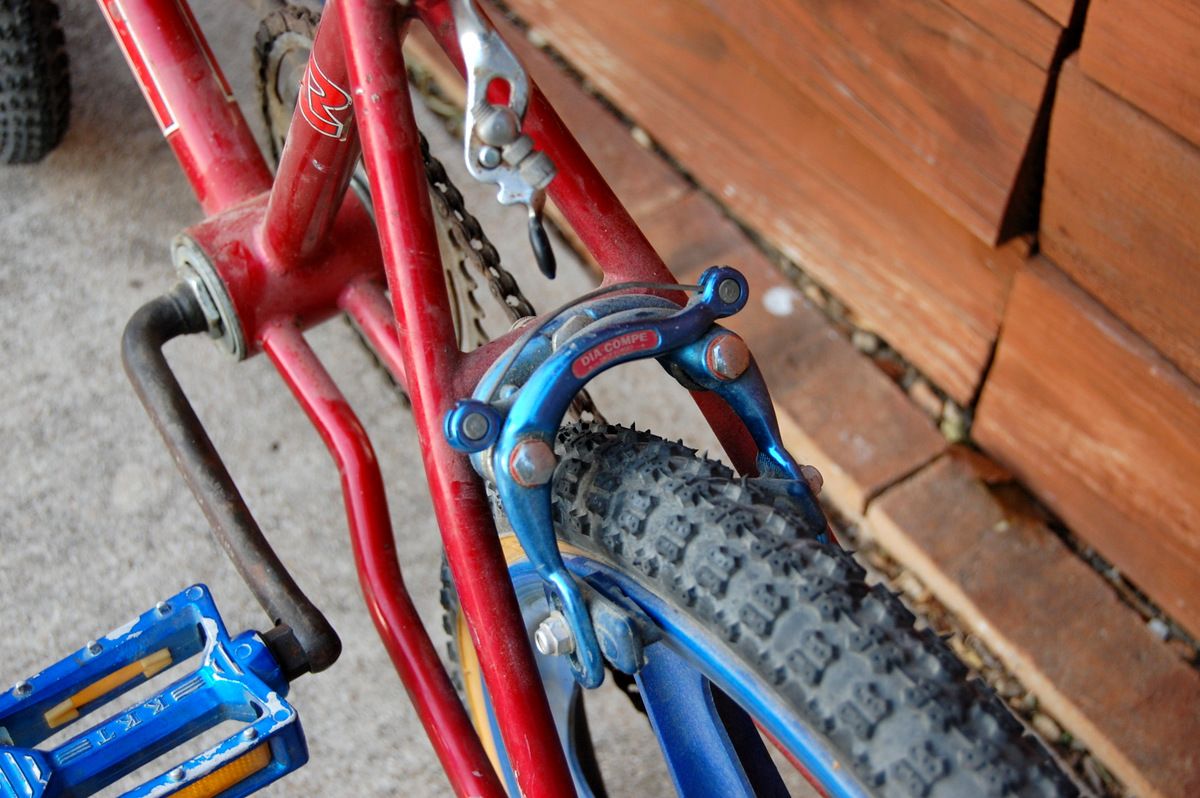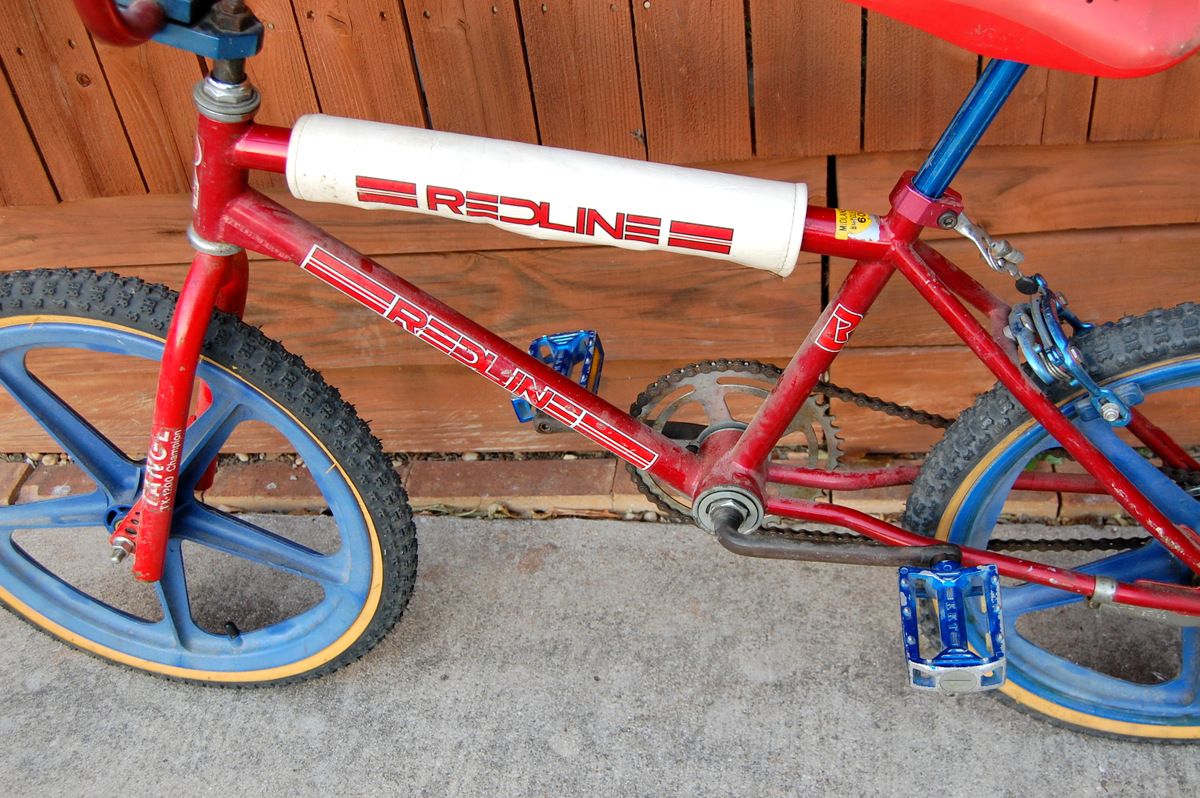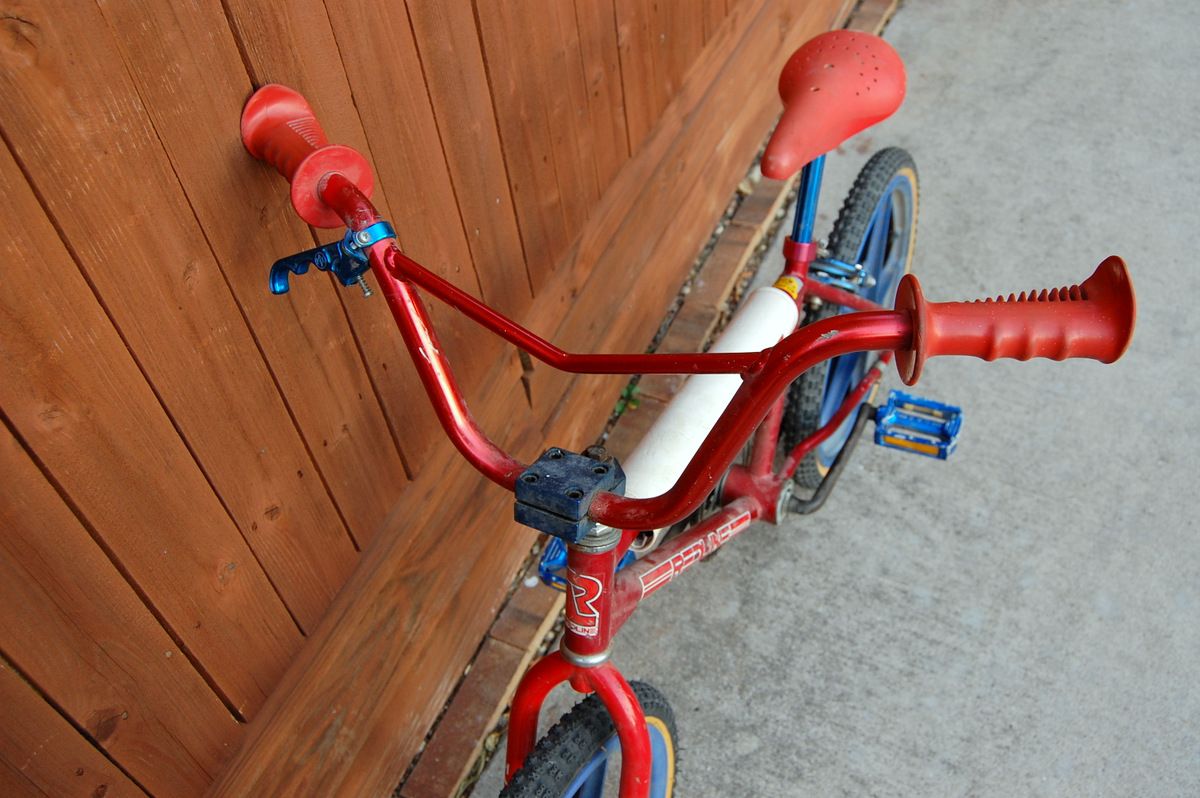 And a shot of it parked next to my blue 82 survivor MXII...