Took my 'subject' and disassembled it, then stripped it down to bare metal.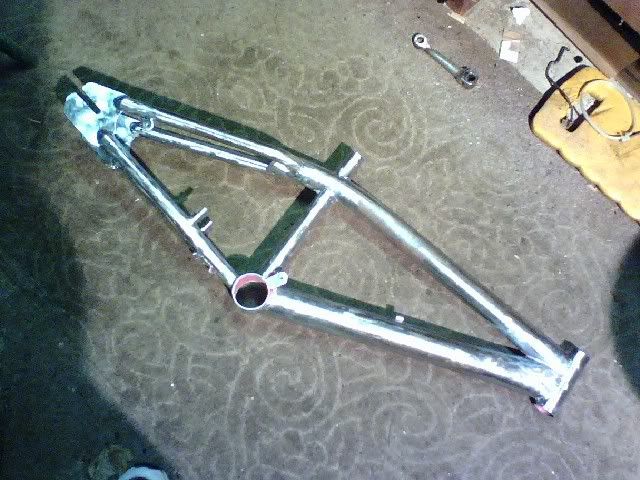 I have a dark grey primer for my base, followed by more dark grey primer. My digital camera's sensor was going out, so I shipped it off to get fixed, so for now, I've been taking photos of my work in progress with my cell phone, then emailing the photos to my computer. Hopefully, I'll get my camera back to show more final shots soon.
I've collected the parts I'm going to use for my build. They consist of:
A worn-out shock fork off a Next mountainbike.
A seatpost, sprocket and crank from a girl's Magna 20".
An oversized seat from a Huffy women's Good Vibrations beach cruiser. (Which also had great 26" wheels and whitewalls.)
A set of apehangers from a Huffy banana bike.
A front wheel from a Schwinn Pixie.
And a 20'' rear wheel with slick I was saving for my 1964 Sting Ray build, but getting all '64 Sting Ray parts has taken awhile.
I was suprised how many Next bikes I've seen in this build off. I guess whatever works! Plus, I've seen a lot of cool builds so far. I gotta find a welder!