During buildoff 7, I had an old Lepper seat that the leather was cracked and broke into. I had never worked with leather before so I did some internet research and it seemed pretty straight forward.
Get a suitable size piece of leather off ebay (almost 1/4" thick). You need to do some research as to how leather is measured to understand what you're buying.
Get an old drywall bucket filled with slightly warm water. Hot water will make the leather harder and more brittle. Soak the leather in the water until shortly after no more bubbles are coming out of the leather.
I had duct taped my old seat together and filled the missing areas with clay. Next I greased it with vasoline and laid fiberglass cloth with resin to create a new one piece seat for molding the leather. This step can be modidied anyway you like with any material to get a copy of the seat.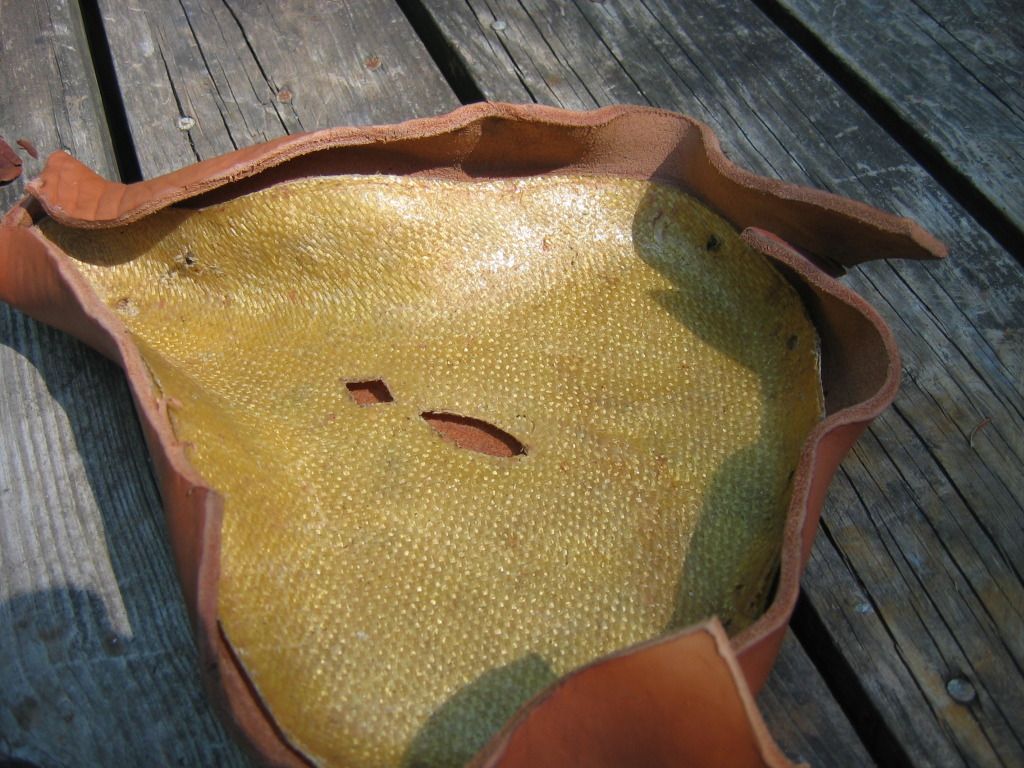 Wrap the wet leather over the seat mold and gently work it to the shape you want. Some areas are a tighter contour and require some taping to hold the form until dried.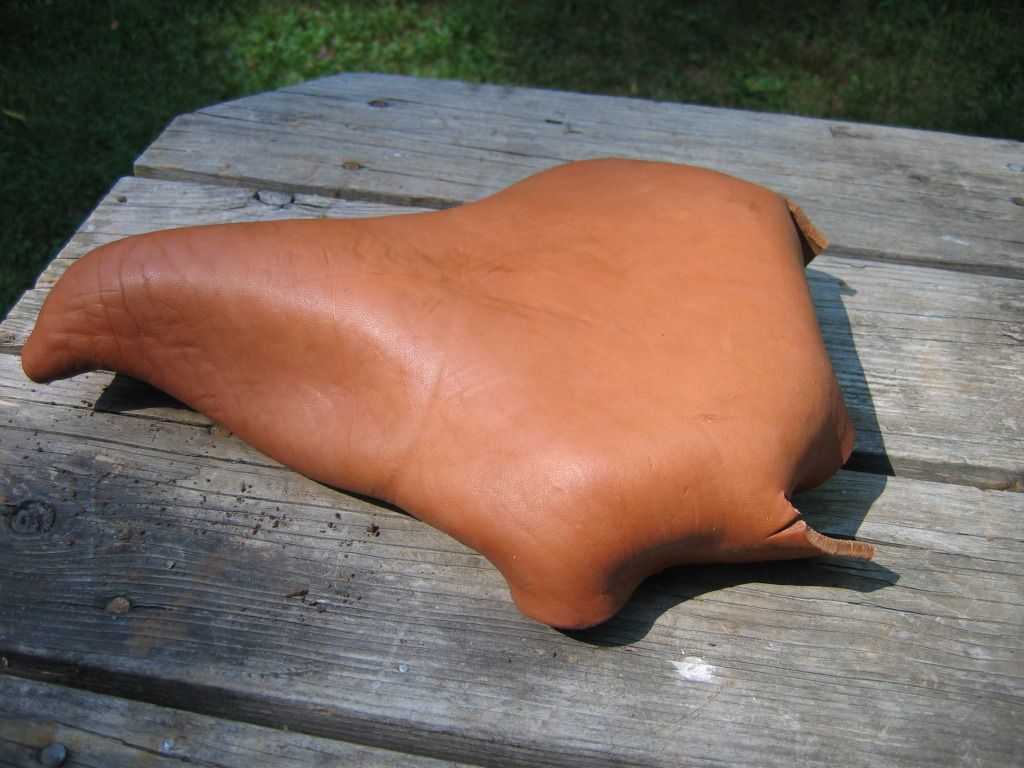 This is where your seat form needs to be kind of accurate. You mark the leather for rough cutting and split rivet placement.
Cutting the thick leather was hard (and dangerous) so be careful. I cut close to the final shape before the leather dried with a surgical knife that I already had (got it from musicmedic.com). Use the old split rivets to secure the drying leather (holes for the rivets can be drilled in the leather).
Let the leather dry for a day or so and then you can do any additional hole drilling or final trimming.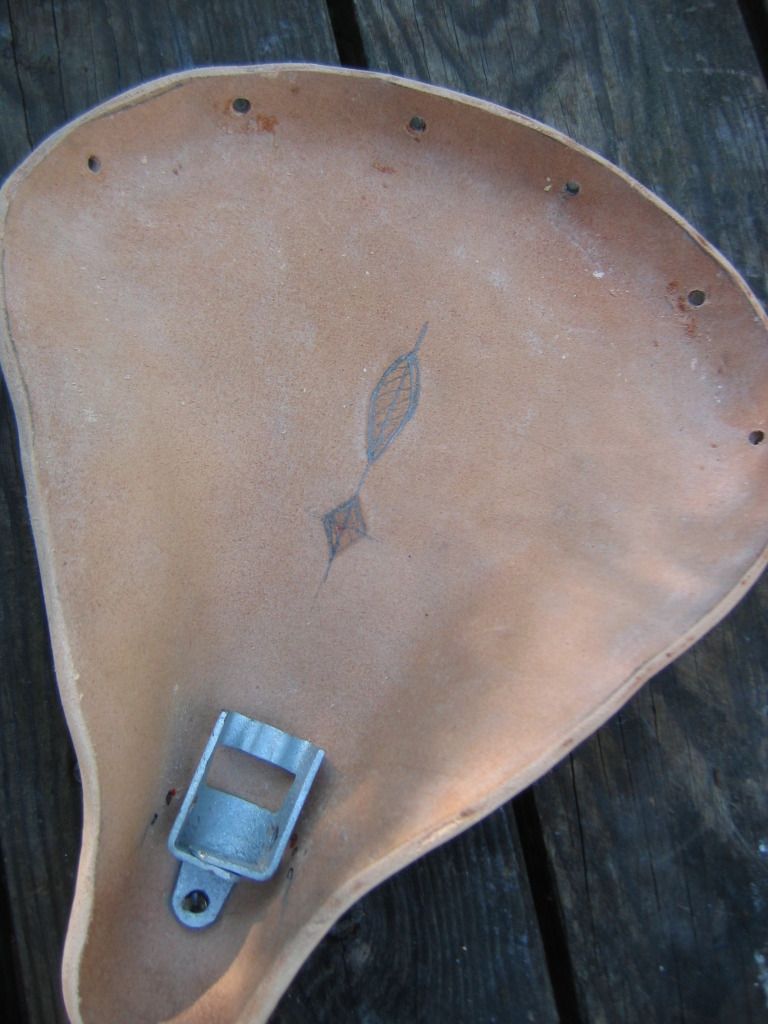 You should now have a pretty good seat replacement.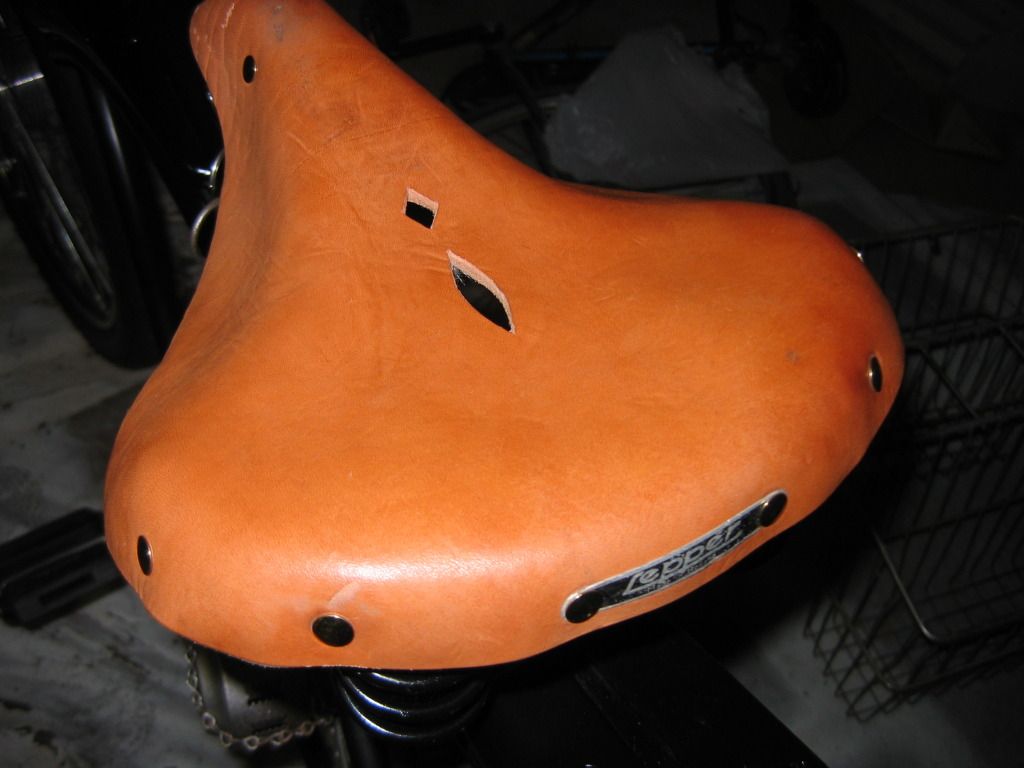 I got some new split rivets because mine were shot (ebay again)
The thing that I want to get across is that it is not that hard and can save an old seat from the trash.