1941 Schwinn Speedway. All OG and in good riding condition:
All aluminum GIANT street fighter custom. Nexus 3 speed, Girvin fork, 3" tires. Very cool, fun to ride and very light weight:
SOLD
AMC Shelby Airflo. Very rare from what I can tell. I have been researching this one for a while and cannot find a thing about it. All OG except the front brake. Missing the headbadge and horn:
SOLD
Spaceliner: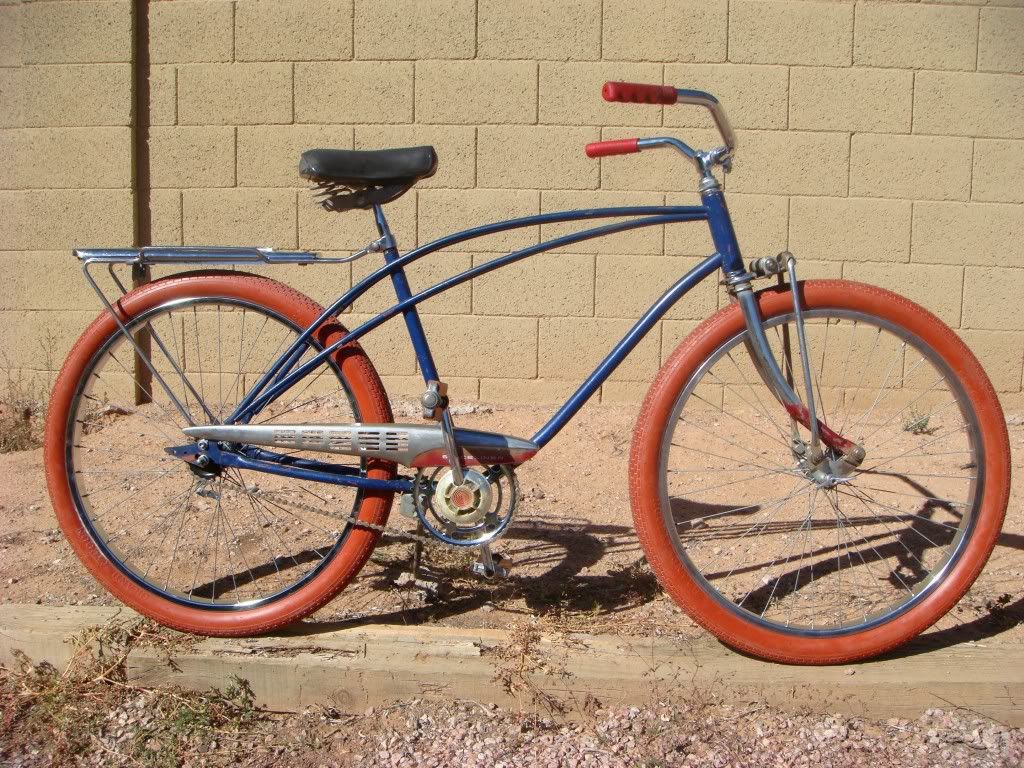 Hiawatha trike:
I also have some late 30's early 40's 26" girls bikes, a couple mens 26" Schwinns all original from late 50's to mid 60's, a 66 Schwinn Racer which is in good all OG condition and a lot of vintage parts.
These are bikes that I want to trade or sell mostly because I don't want to chop them up, customize or change them from original.
I am looking for cool stuff like:
springer forks
tankers
frame tank combos
cool frames
Felt wheels sets
mooneyes wheel covers
cool spring seats
fat frank tires
cash
etc.
Stay tuned for more bikes and parts.