Here is a almost done build. Seems like I get one or two bolts done each night, then work in the 5 bike projects.
new bars, seat, sissy bar, stem, wheels, crank, chain, chain ring, well you get the picture, so here it is.
Not sure if its a Western Flyer or Murry. I saw a Murry at a Pawn Shop, was the same frame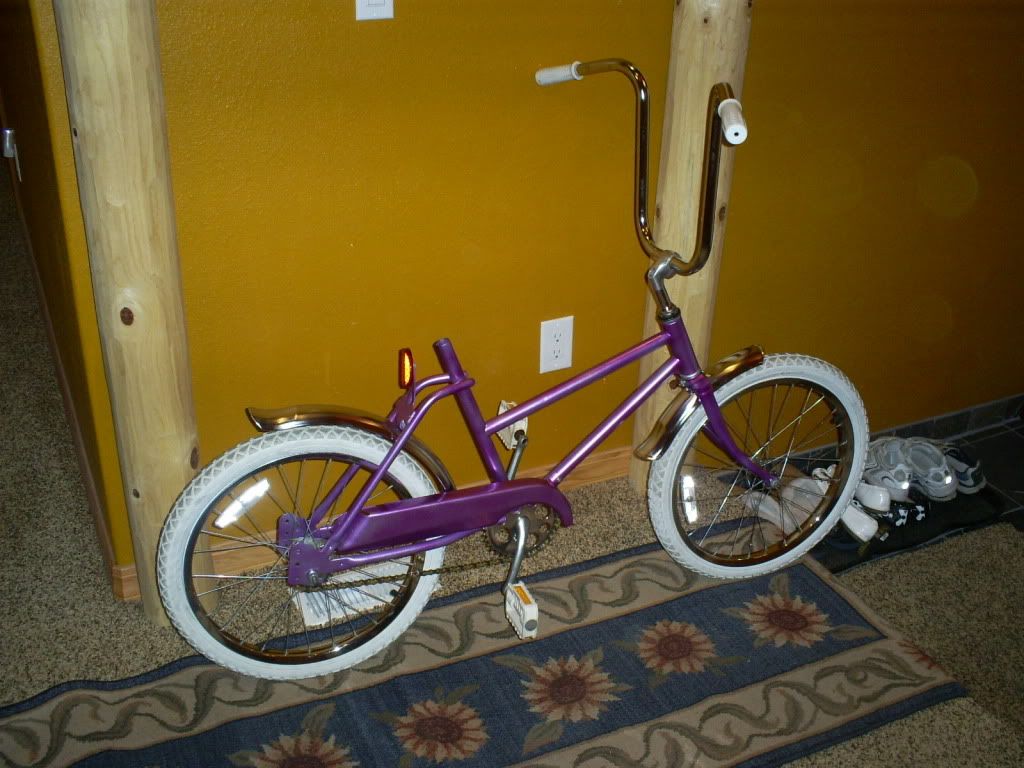 $60 the the pawn shop.