Hey there cats and kittens! Once again, the Jersey Devils Bicycle Club will be hosting the RatRodBike and Kustom Bicycle Show at the Hot Rod Hoedown Sept 8th in NE Philly!
The coolest kustom car show on Earth now has the koolest bike show as well! Live Bands, Hot Rods, cool gear and now a place to show off your Kustom 2 (or 3 or more) wheeled creations! You might even win a trophy!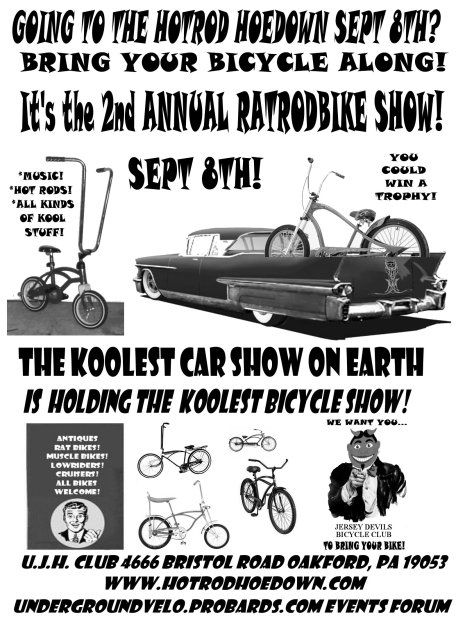 hope to see you there!