Finally I can call
Ground Zero
a finished bike. I don't think it will ever truly be done, as I'm sure I will tweak things here and there for a different look or function. For now I'm going to enjoy it as a complete rideable bike, and have myself a cold one!
I'd like to say, there is so much talent, creativity, and monster-garage engineering around this website, that I feel like a kid in a candy store. So much to look at, learn from, be in awe of. I've really enjoyed this build, not just my own creation but watching everyone else's come together as well. It felt like everyone pulled out all the stops for this one, and everyone new and old created some outstanding bikes.
Hope you enjoy mine as much as I've enjoyed the others!
Presenting

Ground Zero!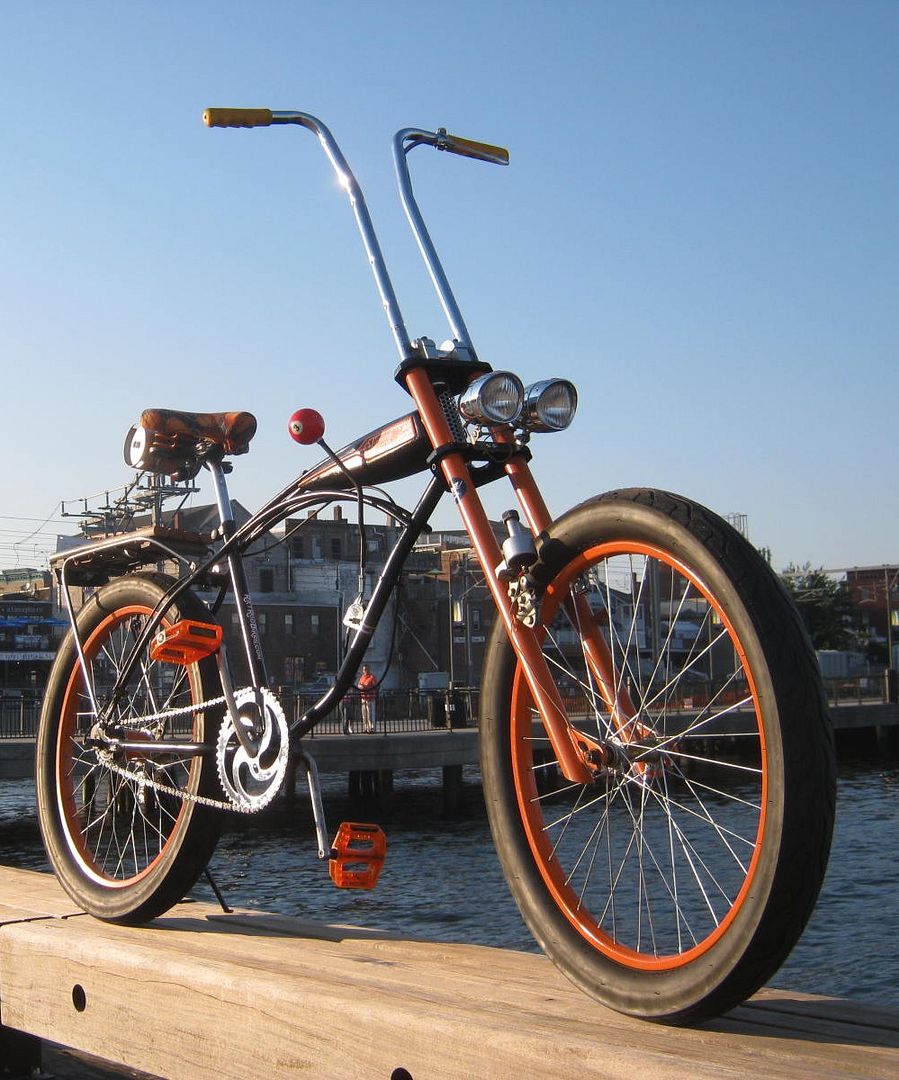 Lets not forget where we started:
Builder: Robert Bareiss, "NLCTVWguy"
Location: New London, Connecticut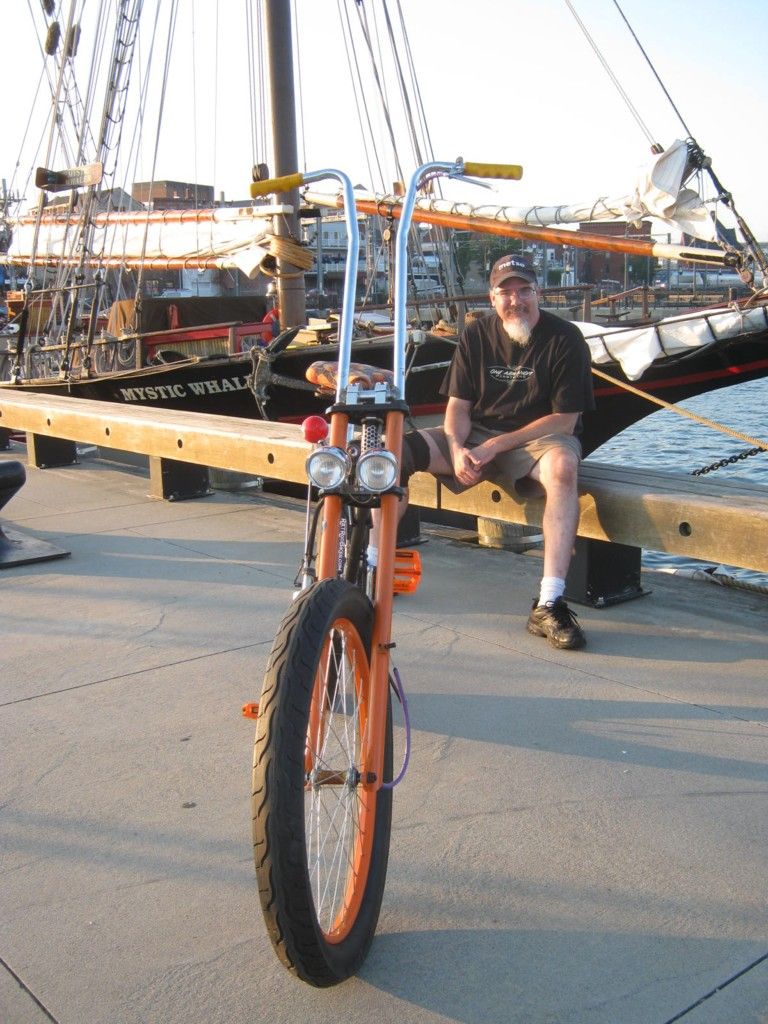 Specs: Mid-60's "Norwood" badged Ross-built frame and tank.
OCC Stingray triple-tree forks with 1" steer tube welded in (Thank you Kevin!)
Ross teardrop sprocket.
Giant/Kenda 24x3.0 tires.
24" ATB steel rims, custom laced rear (Thank you Coop!)
1967 Sturmey TCW coaster-3 rear hub
New "Black Ops" orange BMX pedals.
Bars: TIG welded Wheelchair push bars, extended 3" (Thank you Norm!)
Grips: Hunt Wilde
Bar clamps: machined aluminum upper blocks (Thank you Charlie!)
Rack: Mahogany refinished, stainless clamps, RRB decal, BIKER plate
Rear reflector: Raleigh
Valve caps: Black dice
Frame paint: Rustoleum Industrial Enamel Black
Rims, Forks, Detail paint: Krylon Allis-Chalmers Orange
Seat: Custom recovered with black and orange cloth material
Toolbox/Keg tank: Lite Beer promo item
Seat Post: Cut off 1940's stem
Generator and lights: 1968 Union, wired to run 2 headlights.
Tank: Original, with Custom lettering and pinstripe detail (Gracias Margarita!)
Shifter: Sturmey Archer with custom lever and "3" billiard ball knob
90 days and hundreds of hours of work later, and look what you get: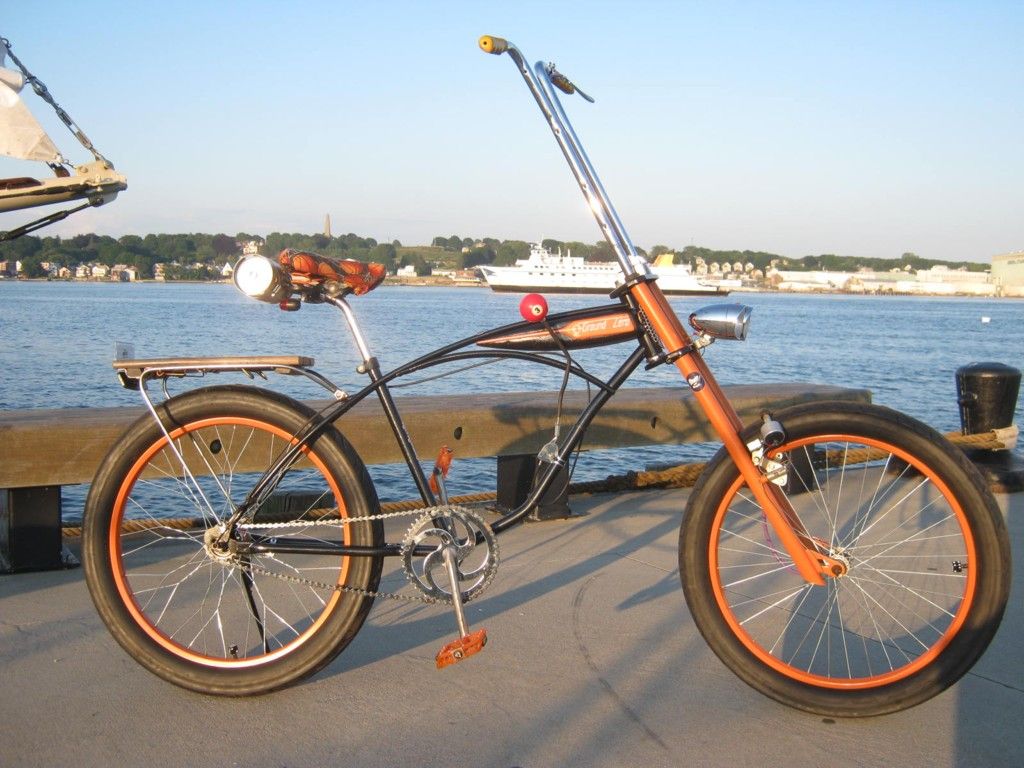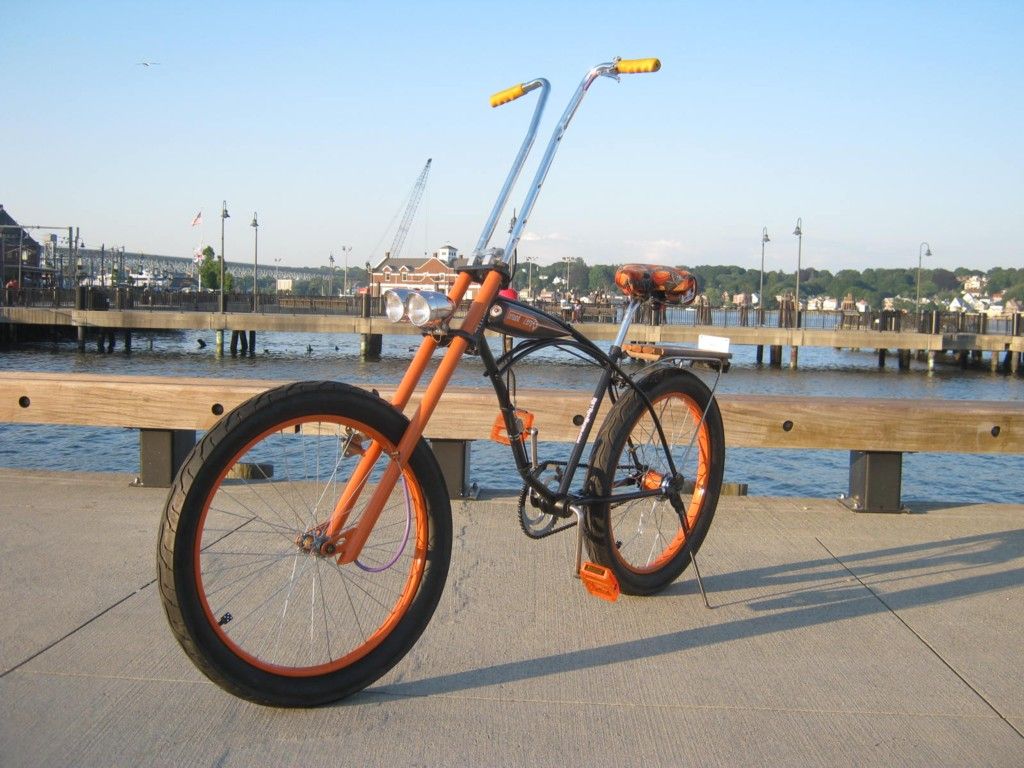 And now a word from our lovely spokesmodel, Maria:
"I love this bike!! But I'm glad he's done building it!"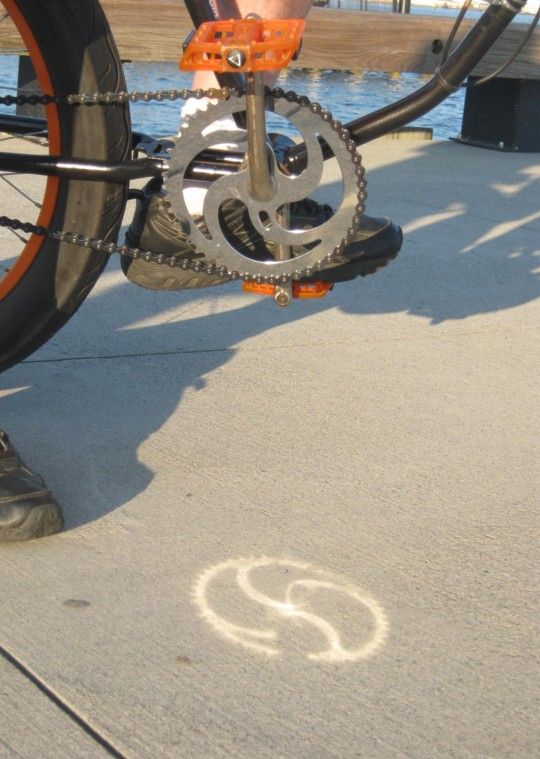 Now all the talking's done, lets go for a ride!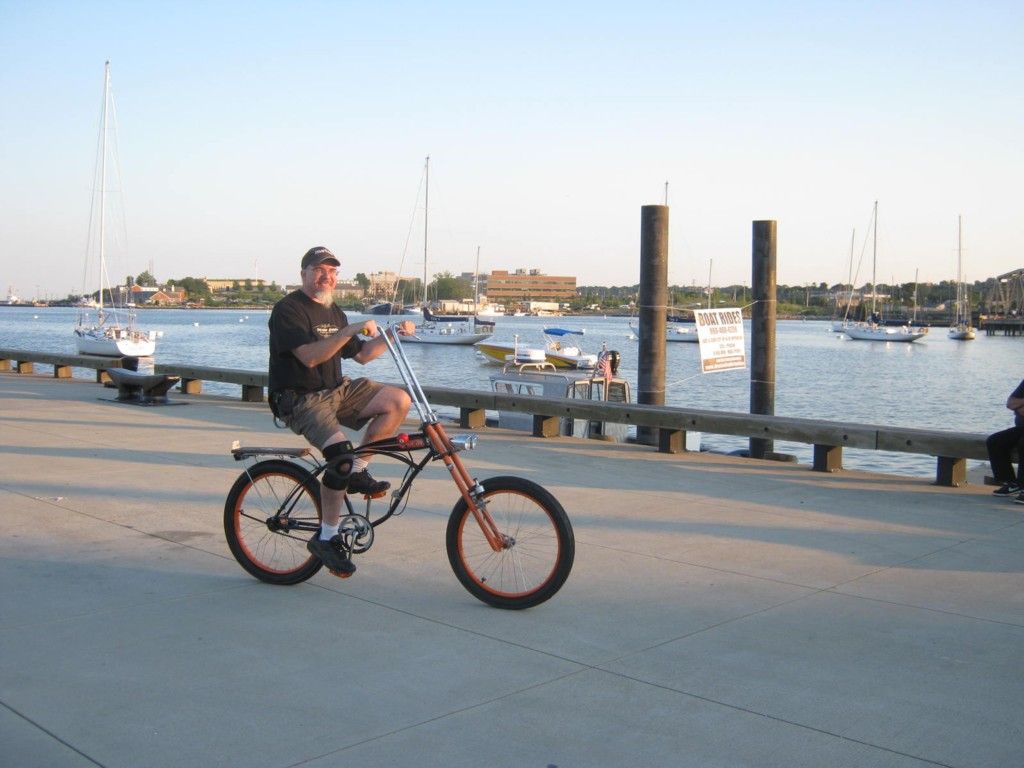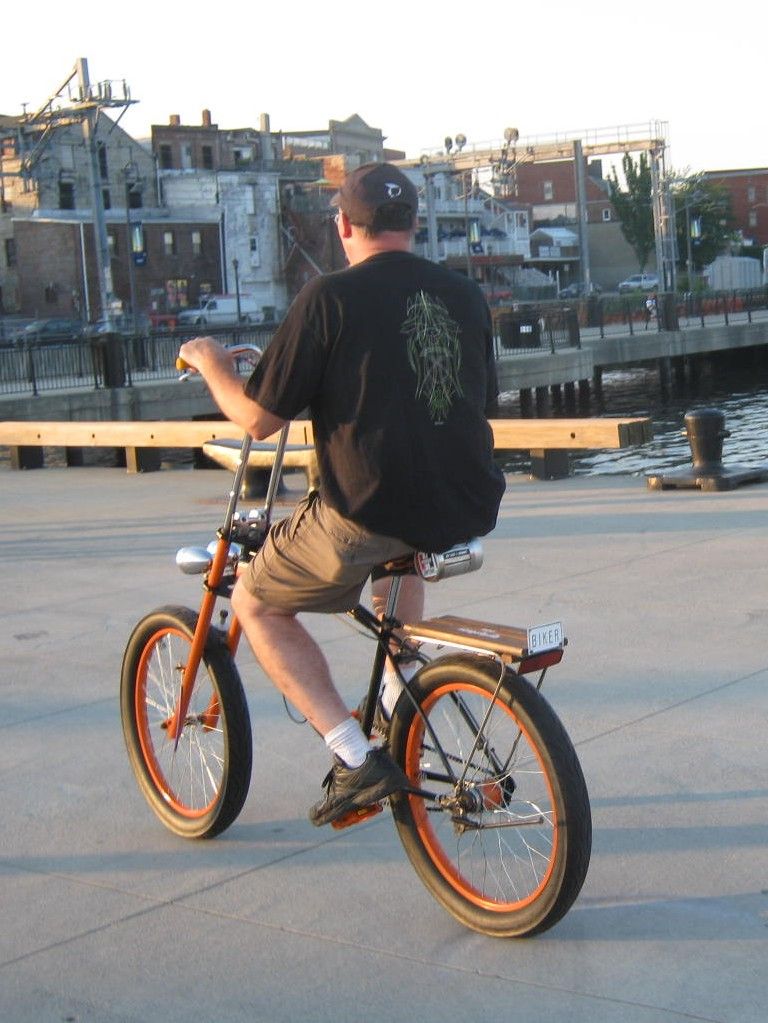 Best of luck to all entries in R R B B 0 6 !
--Rob