Thanks, but I might be changing the front fender paint again...*
Anyway, here is the current state of affairs:
The rear fender is not finished. It will have some Rustoleum black laid upon on it yet.
Now and then: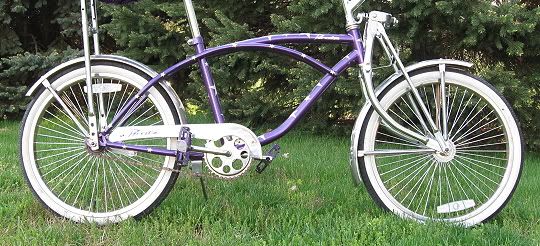 *Sometimes I don't have a whole lot of sense about myself.