JoKeR63 wrote:OK, how about something like this layout? Attachment may be something of an issue.

Yep, that is more of what I am going for. That bike has to be a wheelie monster with the seat set back like that. The blue/green paint fade is pretty cool.
Anyway, I' probably going to end up with something like this: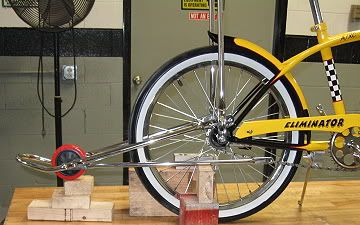 I will make a bracket to hang down from the axle to attach the lower support. Nothing will go forward of the axle, so my bottom braces right now are too long.