I cut the appropriate size piece of .09 aluminum sheet: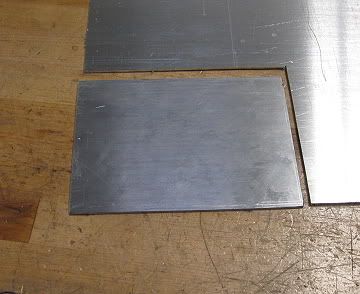 Marked and drilled holes: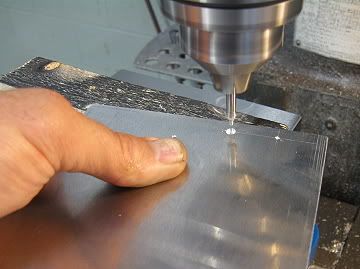 I cut a radius on each corner so it would look more finished. My sheet metal tools consist of a vise and whatever I find lying around, so with a piece of 1/2" rod to give me the corner radius I wanted, I went at it. A little hand bending and a little hammer work...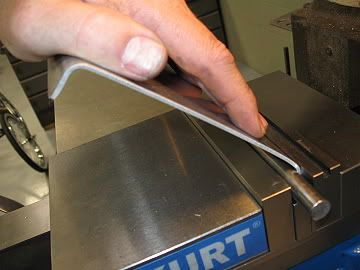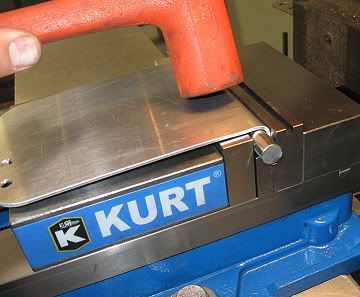 ...and it was ready to bolt on. I will either shine it up or paint it black--I haven't decided which one yet. Here it is, with the angles of the drag chute support rods matching the angles of the tubing the wheelie bar is made from:
A couple other photographs: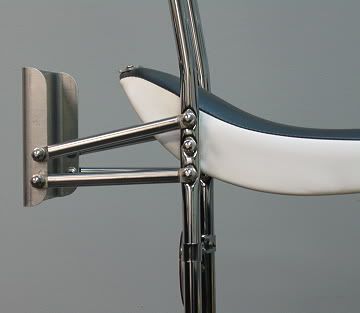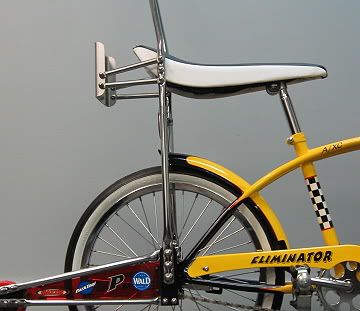 Now all I need is to make the drag chute box and figure out a way to make it open and fling the chute into the air. I have a plan for that; I just don't know what it is yet.