Well, I've been loitering around here for almost a year now after getting my first vintage bike; a 1952 Monark 24" Boys Deluxe. I'm not 100% sure on the year and model, but I was told here that it should be a '52 based on the serial # and it doesn't check out as a Rocket/Roadster or any other model. I really love the look of the fat heavy weight bikes. Just like I like old tubbed 40's/50's trucks and cars. The chain guard is the same as the "Super Deluxe" chain guard. I found another Monark here that is exactly like mine, with the same type chain guard and the owner of that bike told me his bikes chain guard just says "Deluxe" on it. Never saw a 24"- "Deluxe", but apparently, I have one here.
I got this bike off of CL. It was in Big Bear City way up in the mountains here in Southern California (about a 80 mile one way trip for me). I took the long drive because I got it for a decent price (decent as far as west coast prices are concerned
). The owner said it was an original paint bike, but after I got it home, I discoverd a whole bunch of layers of rattle can paint over the original maroon paint.
In keeping with the name of this site, I'm gonna attempt to make a true Rat Rod Bike out of the ordinary vintage roller. Not something bright and shiny that I'll be afraid of scratchin. I'm gonna draw on my previous lives in art, graphic design and auto body repair to give this dude some '50's greaser 'tude!
Hopefully when I'm done with this guy, the name I picked for it will fit it right based on what I envision. A bad boy. The kind that would take your milk money. The kind that would pitch pennies behind school. The kind that the girls wrote about on the bathroom walls. The kind that would get caught...
~~"Smokin' In The Boyz Room"~~
I probably won't win, but I really got to like old Monarks and vintage bikes and general and I know I'll enjoy the end results! Good luck
The 1952 Monark 24" "Deluxe": Before.
Up in the crisp clean air of the mountains. Coming back from Big Bear City with my "new" Monark!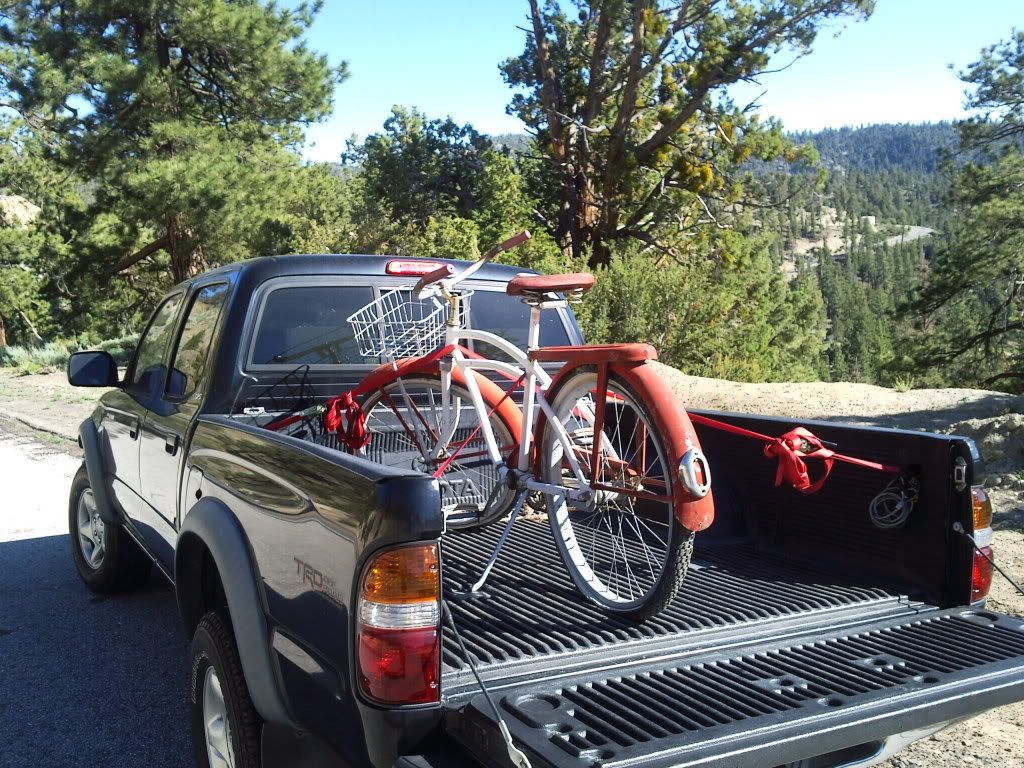 The seat isn't og right off. Nice day for a drive in the mountains.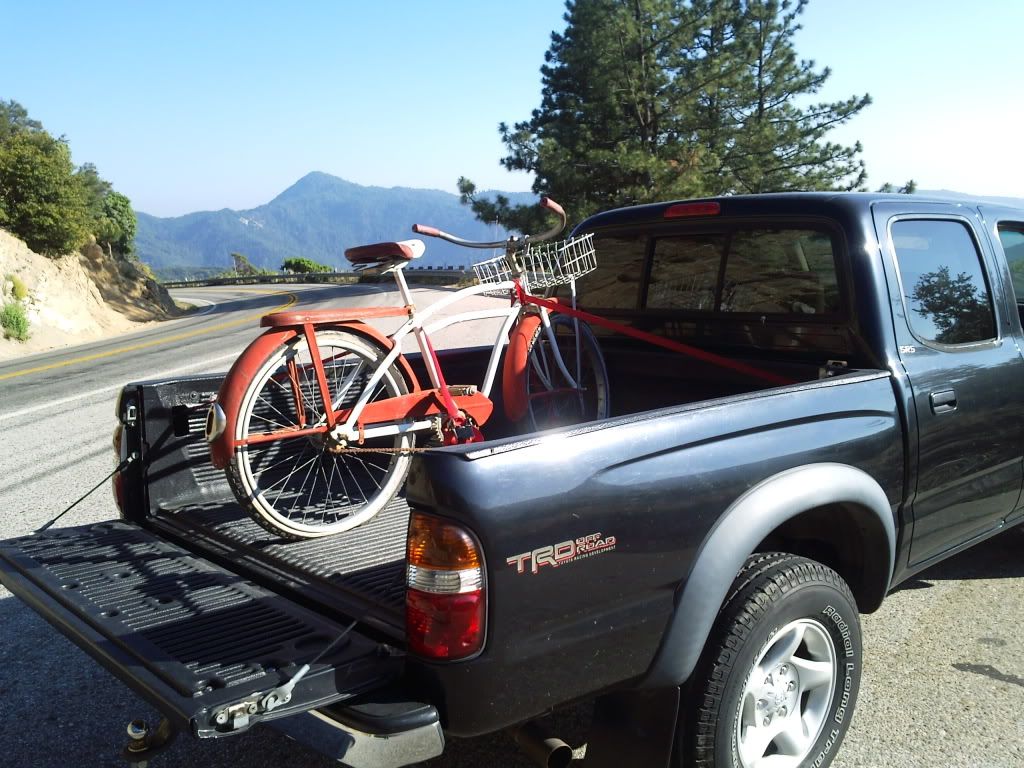 Back home in the low lands of Southern Cali.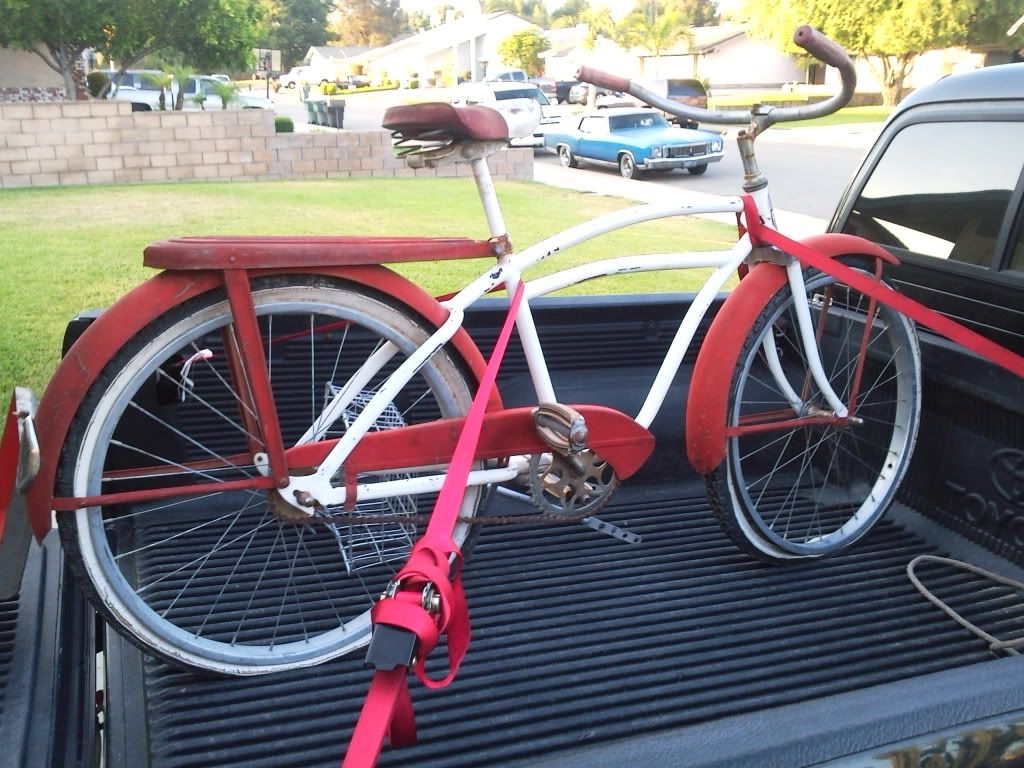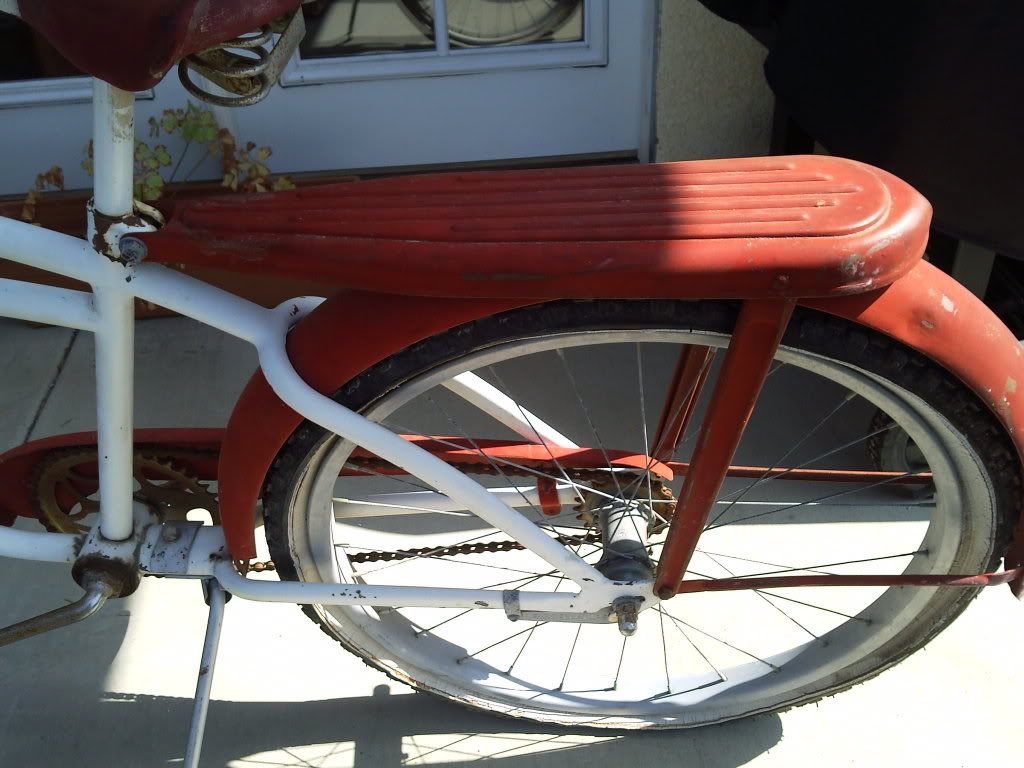 The "Super Deluxe" style chain guard.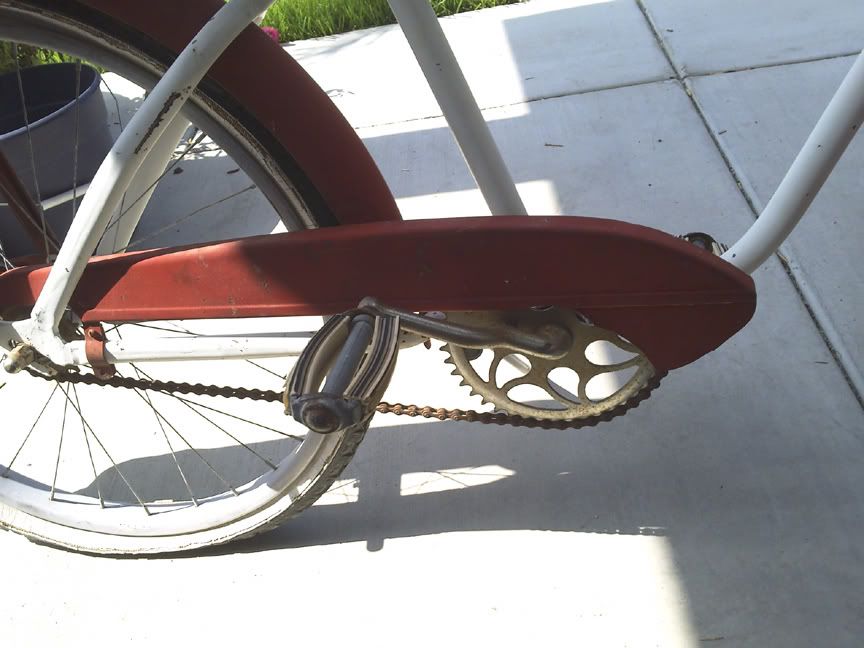 Startin' to investigate the paint situation.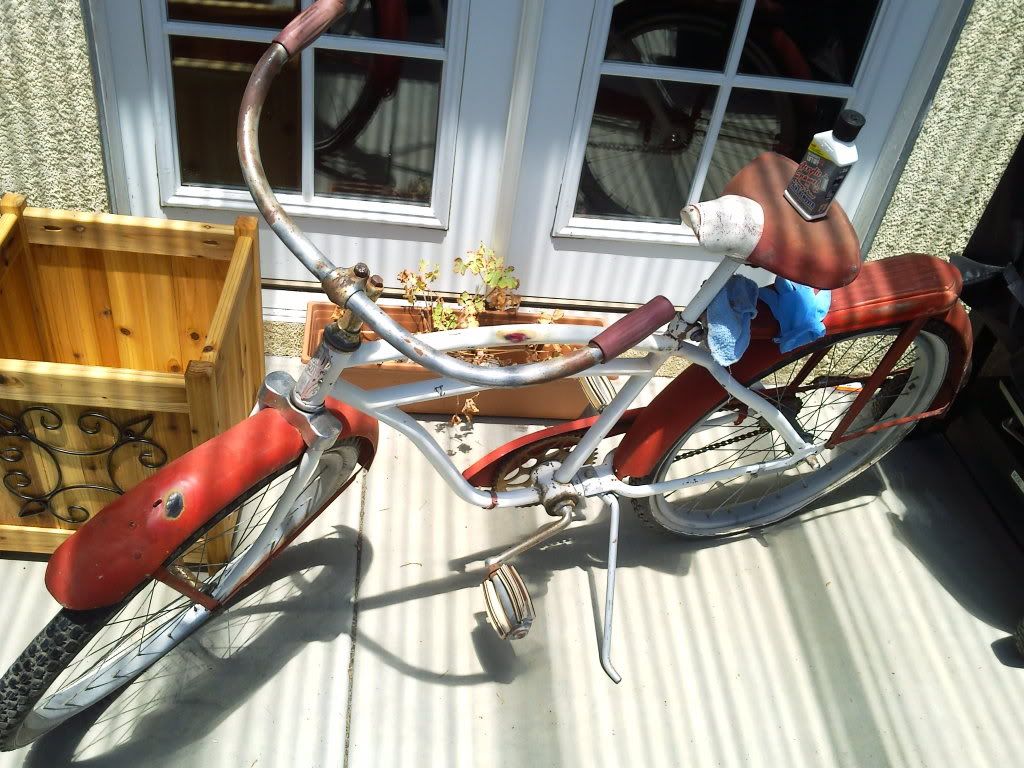 Decades of colors over the original maroon.
Fenders have lots of coats too!
I.D. tag.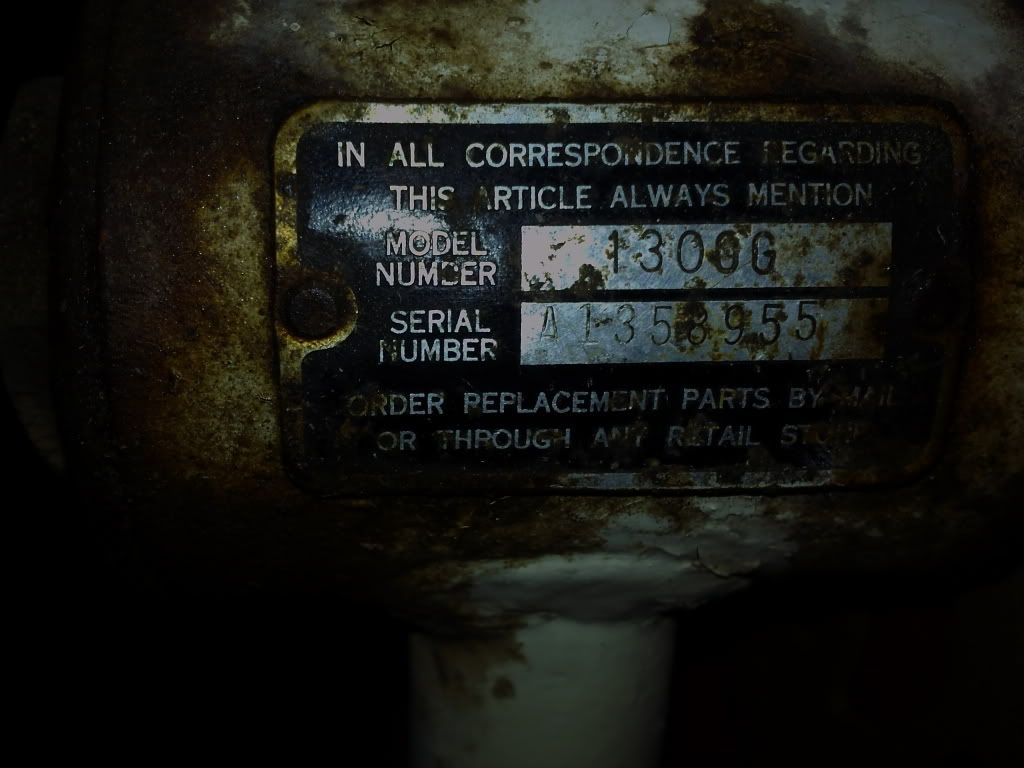 The ratty beat up head badge.
New Departure.