So the crank has now had the textured paint on and about three coats of matt black.It's now dry, so that's ready for rusting paint!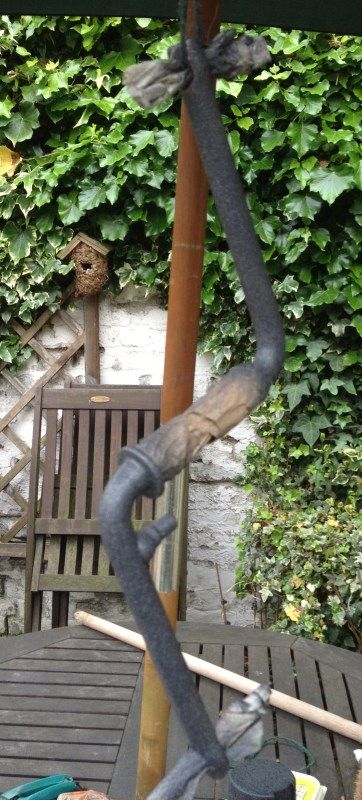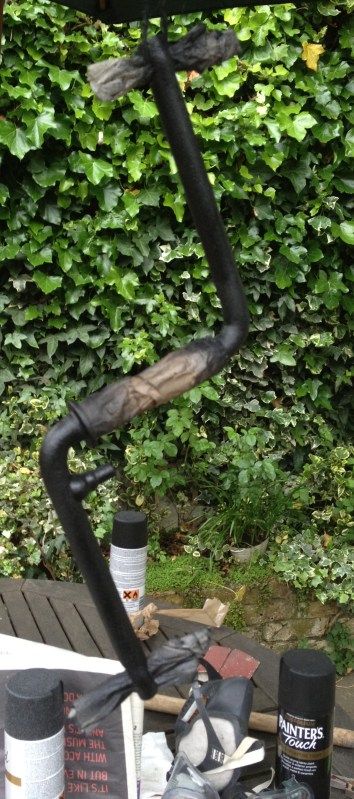 Sanded down the stem yesterday and put some textured paint on today.So that should be dry now too.I'll get some black on that asap.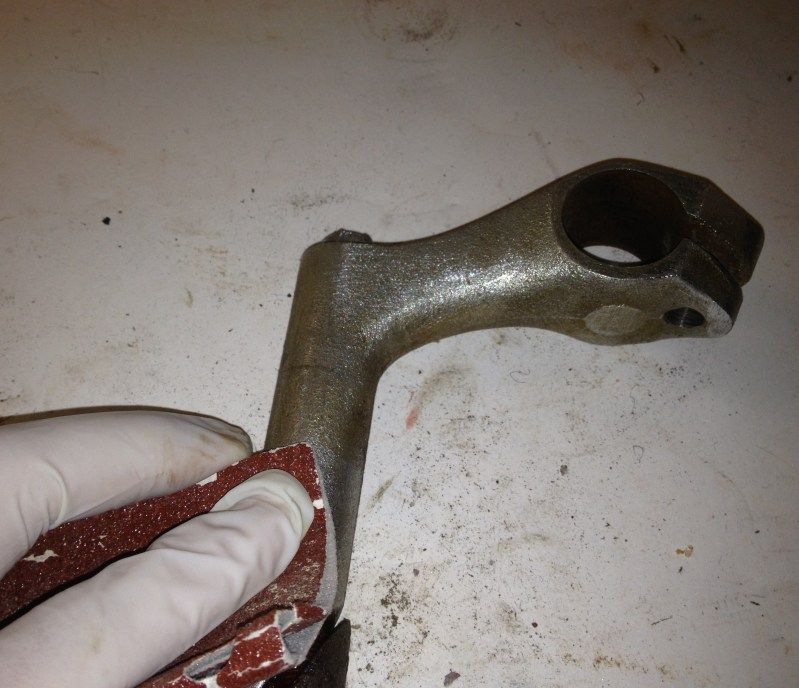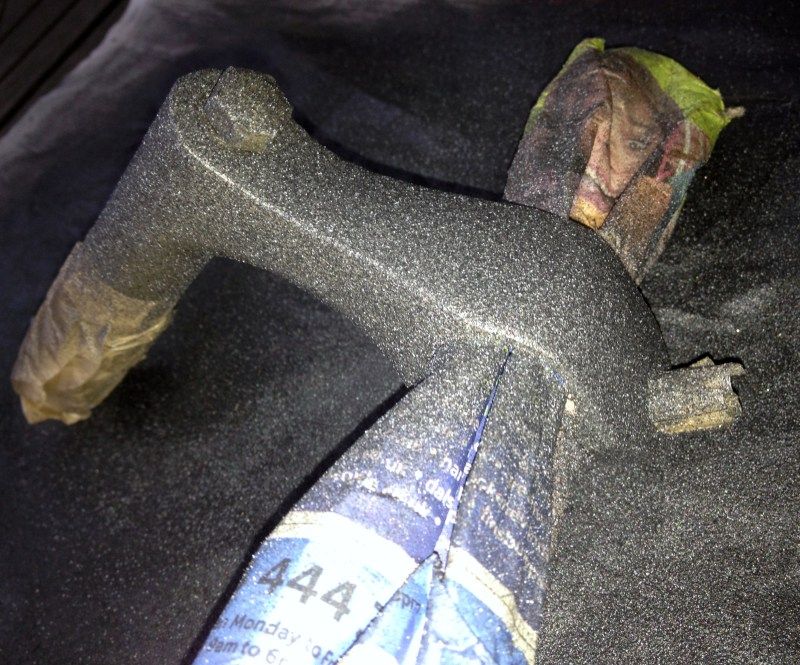 The handle bars have been cut to the new length! 7 Inches off! Much nicer now
More like a boardtracker.They have already had a sand,
so they are ready for painting up too.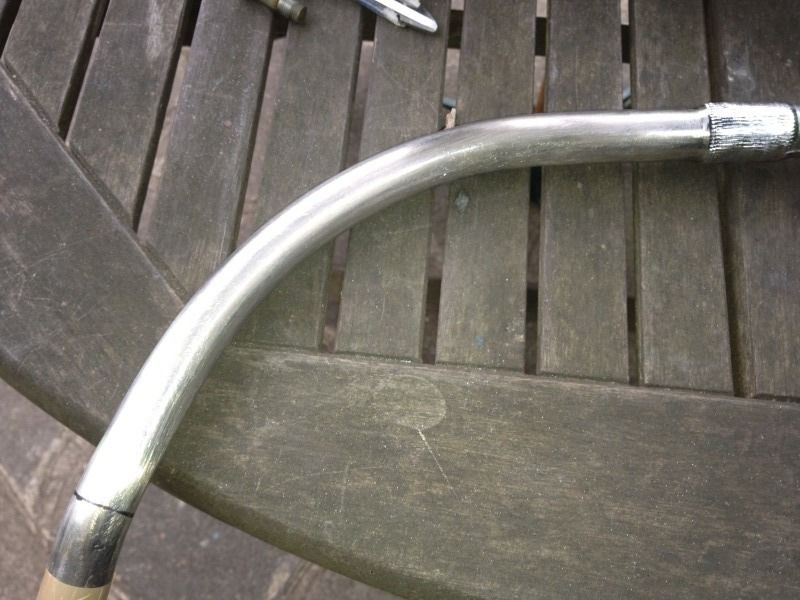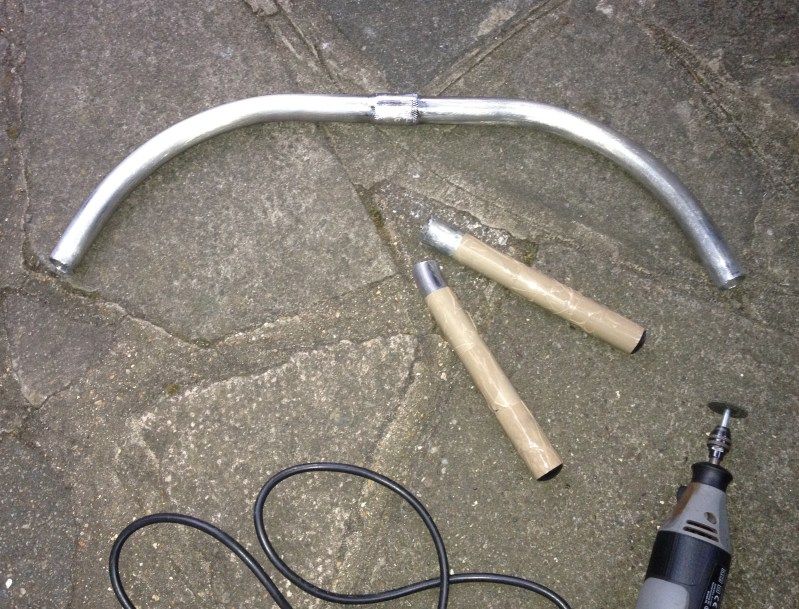 and I cut a couple of little extension piece out of some fender struts for the bottom of the truss rods, which I just need to put a couple of extra holes in.