Hi everyone my name is Jen im 23 live in PA now .
i pinstripe love hot rods and old cars,planes, motorcycles and bikes a girl with to many hobbies lol
i grew up riding bmx bikes . got into the old style beach cruisers later on living near the beach does that to you.
about 5 years ago i recieved a Schwinn lowrider custom for a present was built really fast and didnt ride to well until recently .
about 2 years ago now there was a big balloon tire bike on the side of the road right near my house finally stoped in and saw how much they wanted .. i got it for 15 bucks .. threw it in the back of my nova. didnt really know what it was the sprocket made me think scwhinn .. did some research its a 49 schwinn ladies bike . pretty sure its a dx . i repainted it and re-covered the seat . it rides like a dream
and yesterday at a swap meet i found a 50's monark im currently doing research on right now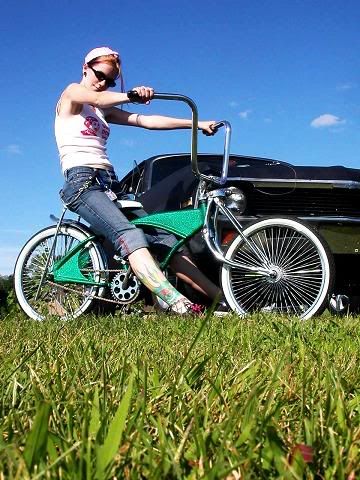 my babys .. the lowrider and the nova . green is my fav color and my friend Barry was kind enough to paint the bike heavy metalflake green.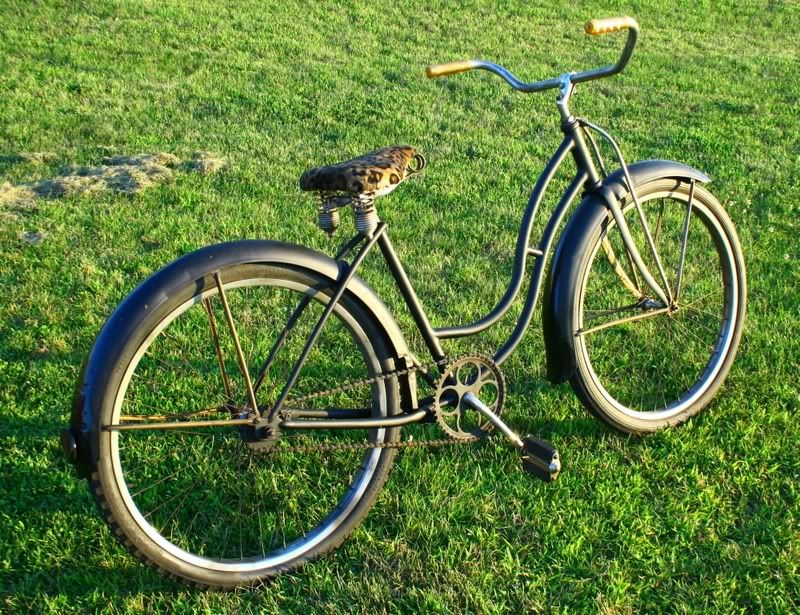 this is my balloon tire schwinn after i painted it and covered the seat .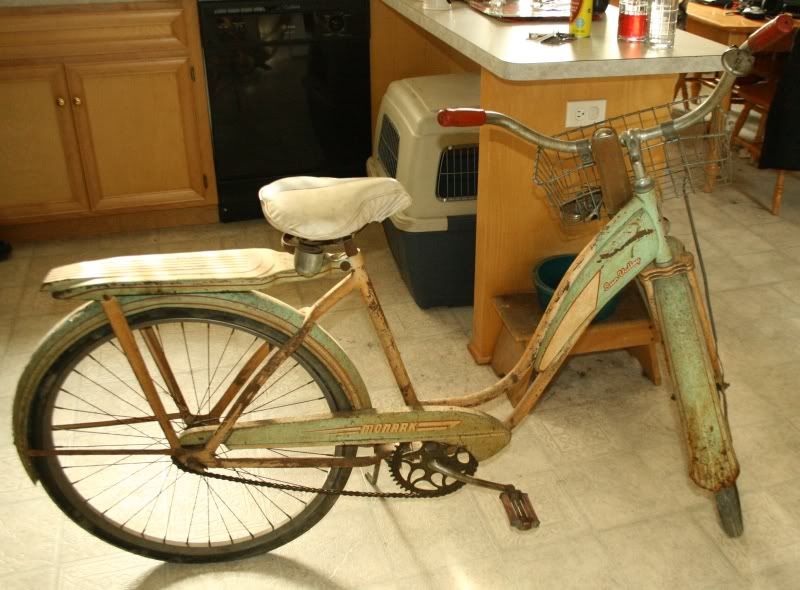 my new buy as of yesterday . 50's monark sun valley . have alot of work to do
thats me and my toys in a nut shell
- HotRod Jen