Hey Gang,
Just picked up my first bike I'm going to tweak and thought I'd drop in. Basically into anything that was built during the industrial revolution to 1972. I've restored cars, trucks, even lawnmowers. So picking up a rat bike to cruise swapmeets was an inevitable choice. Picked up a mid 40's Gamble's Hiawatha with a nice even patina. The Bendix rearend is smooth as glass and the headset and bottom bracket, though full of 60 years of crud, rotate with nary a clunk.
Now my new baby....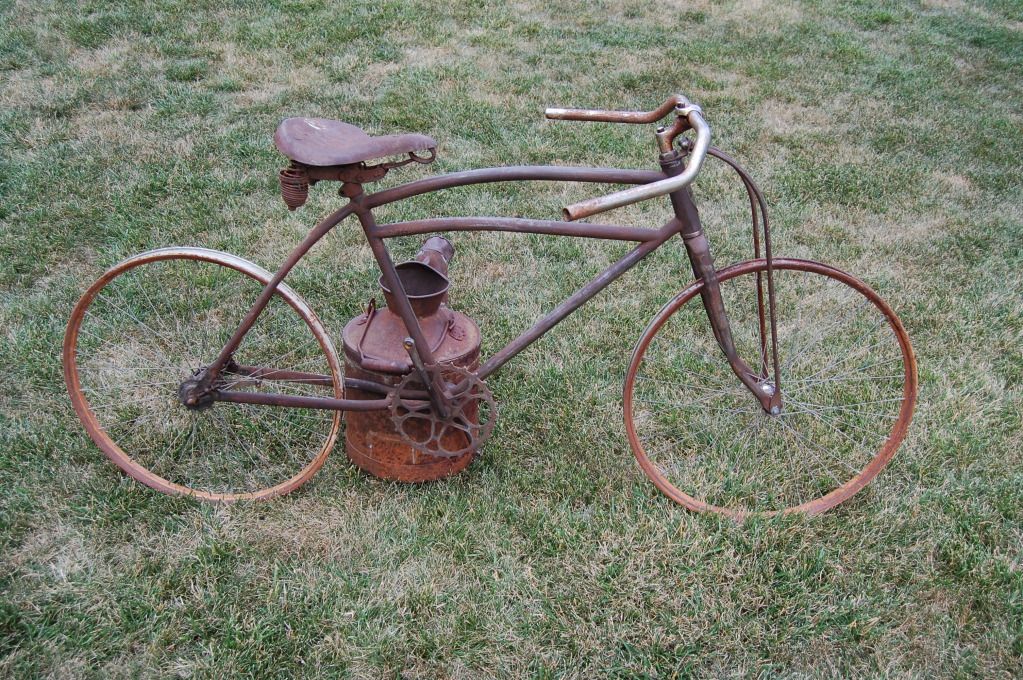 And the cool head badge. Did I mention I love old streamliner locomotives too??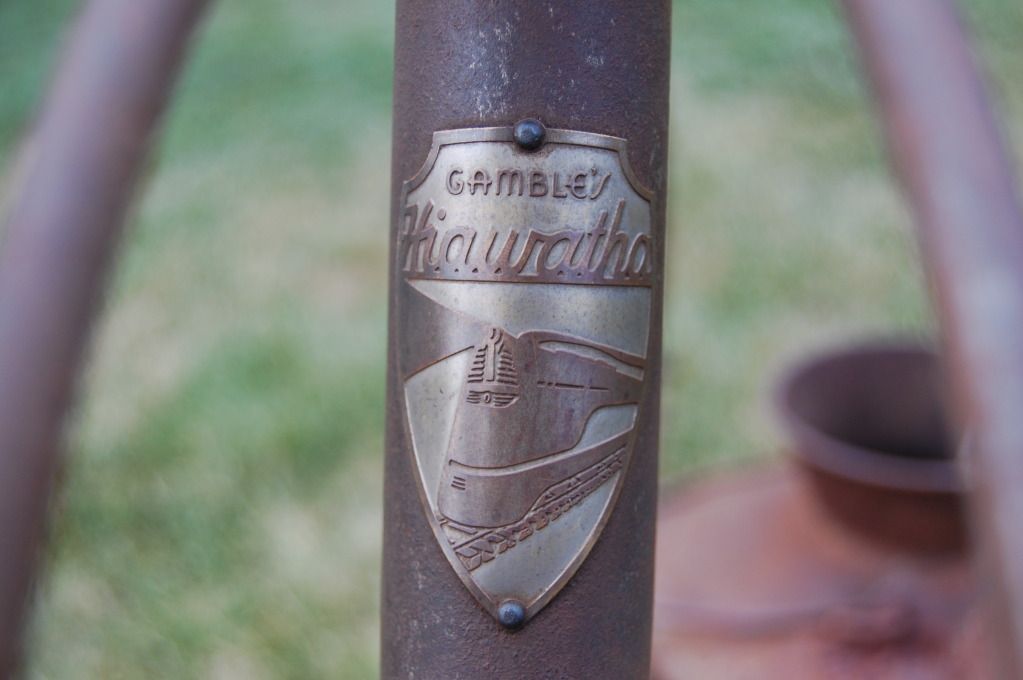 I'm sure I'm going to have questions about skip tooth chain selection and tire choices. But for now, I'll just keep my trap shut and marvel at all the trick rides on here!