Boneshaker wrote:So thats actual steel? That can be rusted? In that case, the patina you want will be E-A-S-Y. If you need some tips let me know.

Also Kota is right about flipping the fork and not being able to use a fender as far as I know. It changes the geometry on the front end, causing the tire to move forward and up relative to the mounting point of the fender. Actually I guess it could be done, it would just take a lot of work to make it look right.
I can't remember what metal it is exactly, I have to run by the model train shop and find out, I'd love to here the tips anyways!!!!
ALso I am thinking of skipping the fork flip, thanks to you and Kota for pointing out the problem......
I'm mean i am gonna try it, but probably just temporary cuz i dig the fender look, especially on this bike!!!!
Here it is with the text painted in enamel with a "chrome" background, mounted using some pipe brackets and good ol' velcro!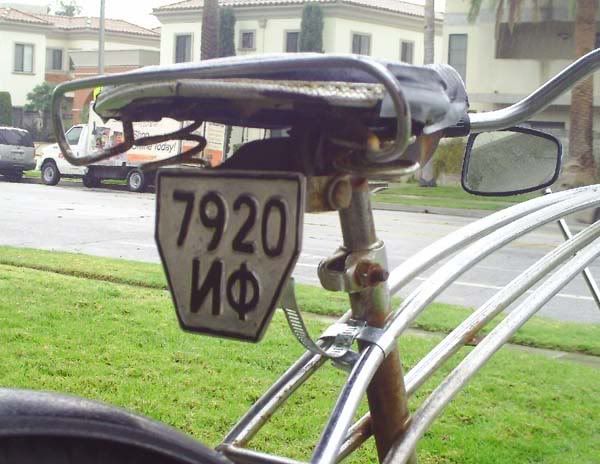 ENGINE WARM UP!!>