GREETINGS FELLOW RATSTERS...I throw my hat into the ring with my 1960ish AMF ROADMASTER that,henceforth (there's a $5 word for ya), shall be called "!RATITUDE!". I bought this ol' girl from a friend of mine's dad for $10 right at a year ago. I rode it to one of my club's (the Spokesmen) rides where upon climbing the only hill in the park,the rusty old chain broke and she gave me the old toss off...hey,there was blood involved and cursing out loud! Anywho...here's the opening pics...
Say...did ya notice 2 of my FAVORITE tools there by the front wheel...oh yeah!...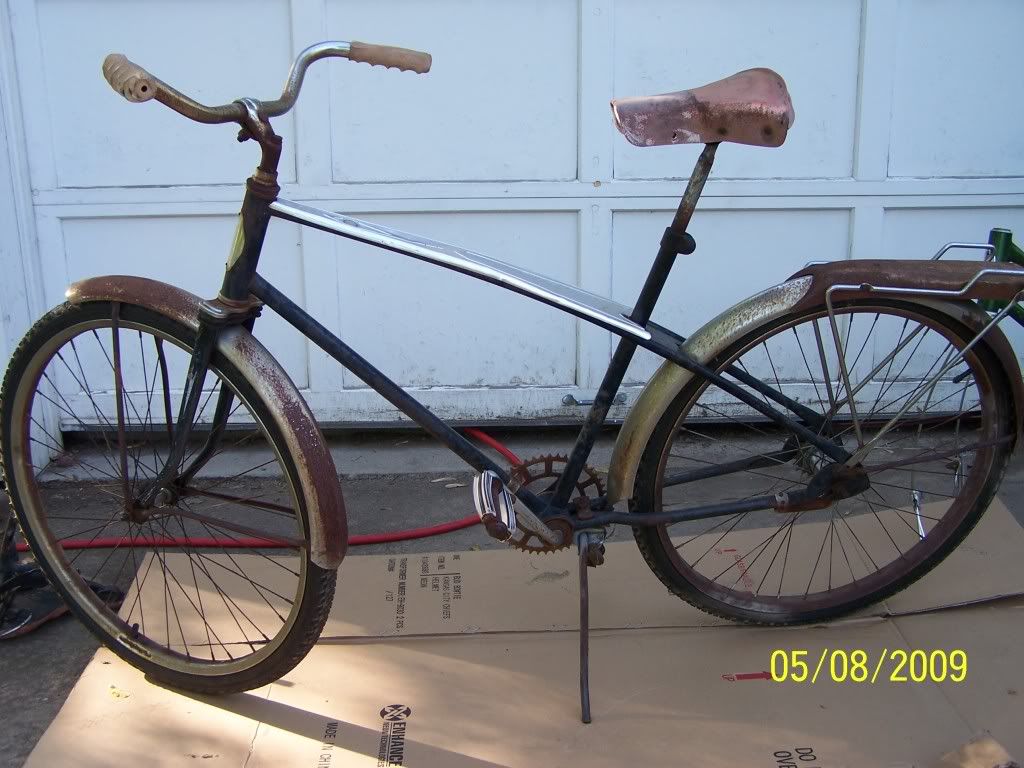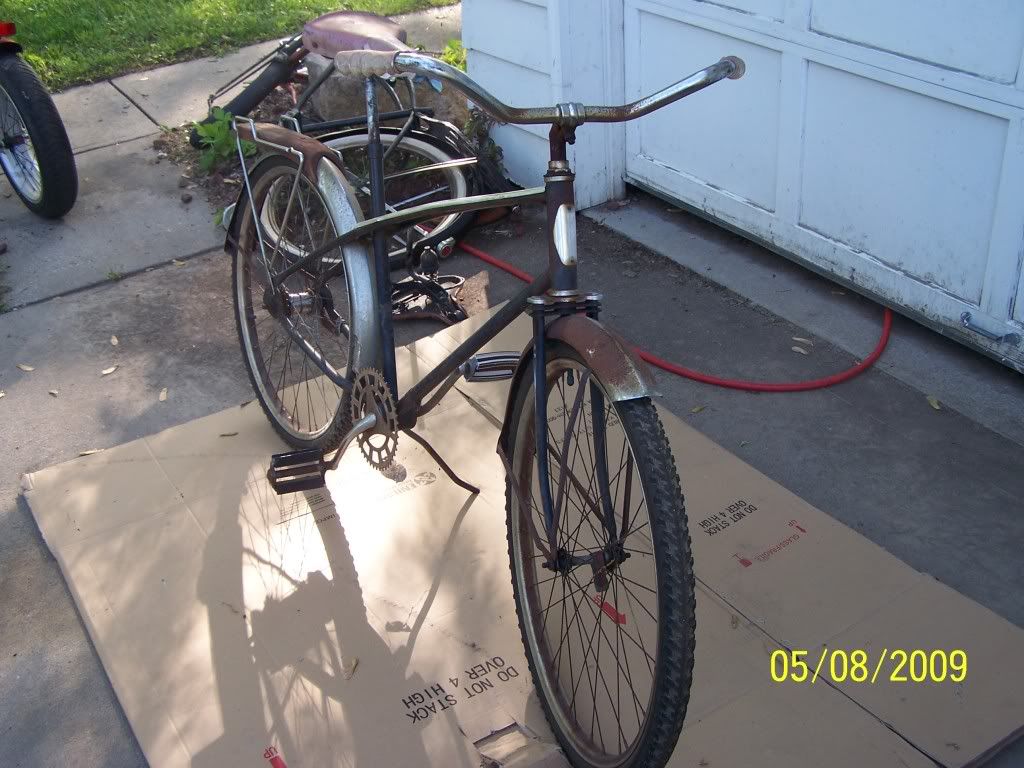 Brothers & Sisters,I cannot recall a tougher teardown...Ponytail Mike stopped by to help remove what is left of the gooseneck from the forks after I took my air chisel to it.That rusty old chain was a just a sign of things to come...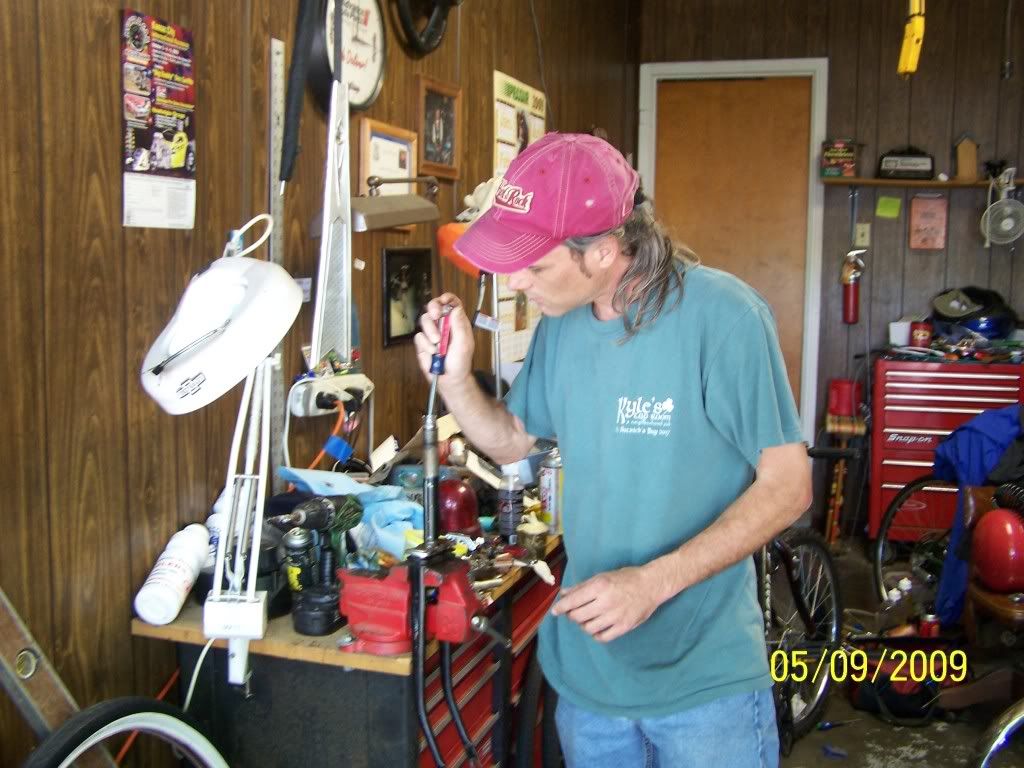 I'm not 100% sure of what direction I'm going to go but do have several ideas orbiting around the last 2 active brain cells I have left...hey,I grew up in the late 60's,early 70's,what can I say! And before anyone can say "Hey Pappy,that frame is screaming 'RAKE ME!' " I know (deep breath,sigh) I know but alas,rules is rules...here's a few frame shots...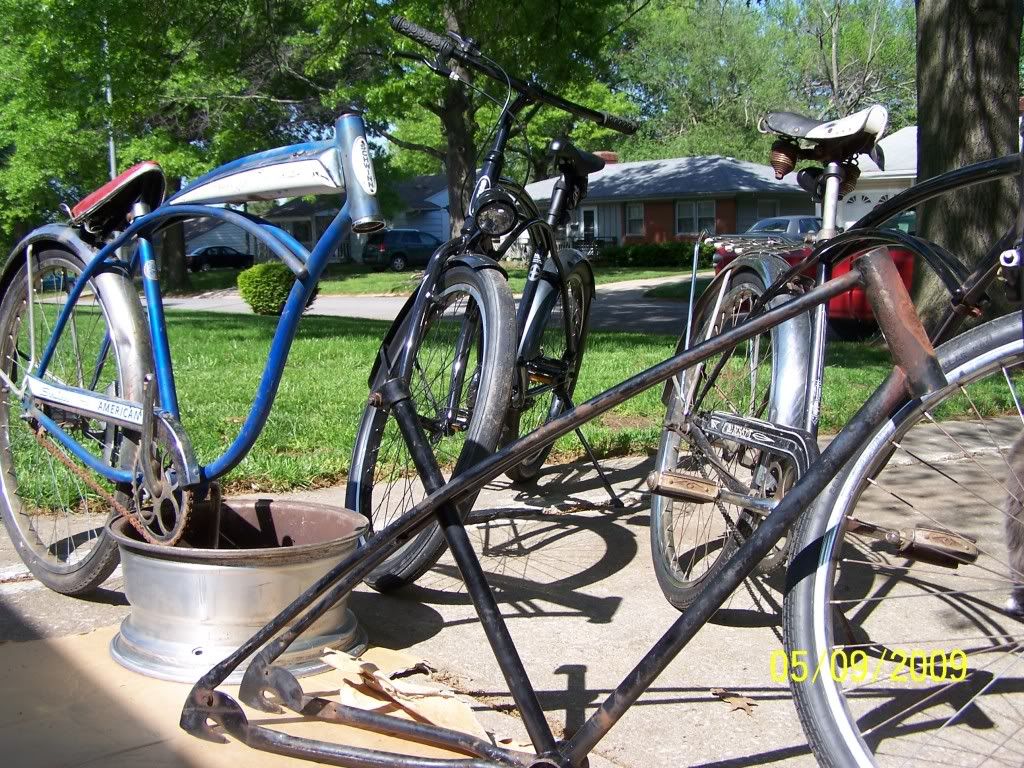 Don't you just love how I shamelessly made sure a few of my other bikes were in the background? And to Jon Q who complained to me on the Pub Crawl (what a BLAST!) that I only build SCHWINNs...put this in your little red wagon & pull it around fer awhile...NAHHH! Seriously...best of luck to all y'all on YOUR builds...the competition is fun but we're all winners simply because we choose to compete...no losers @ RRBO4!
Later,PAPPY