ive been busy:
buy stock in "aircraft" paint stripper!
normally id be sweating my butt off standing infront of the blast cabinet, but since all the chrome is in decent shape, it has to be chemical time!
buy stock in aircraft stripper
the rear rack came out perfectly, only minor pitting in the chrome.
i got a nice little treat when i started cleaning the brake arm - this was black with grease and i had no idea this would be under there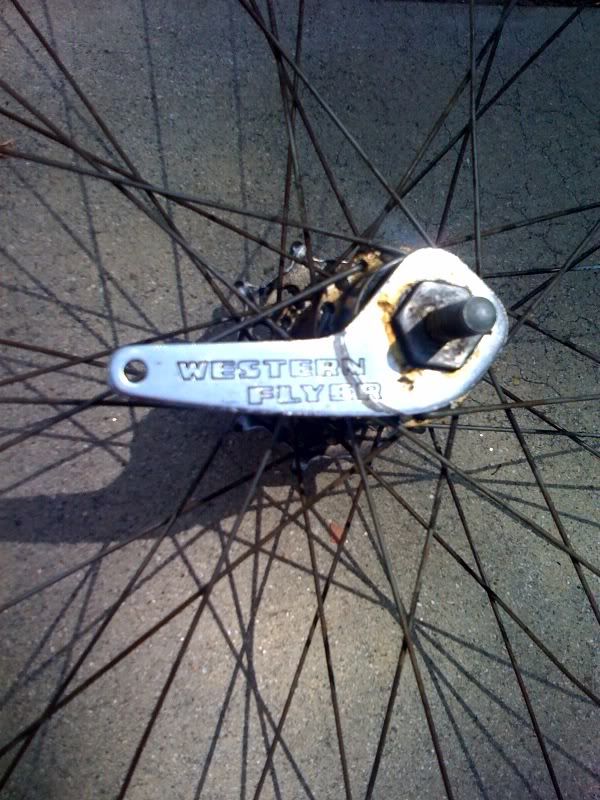 i also spent time cleaning the paint from the original bolts and small hardware - but overall im about ready to start having fun with this thing.
im thinking i want to skirt the back and use a 24 inch wheel for that tail dragger look - the bad news is that the fenders arent in the best shape, stripping paint revealed lots of rust and almost no chrome left - oh well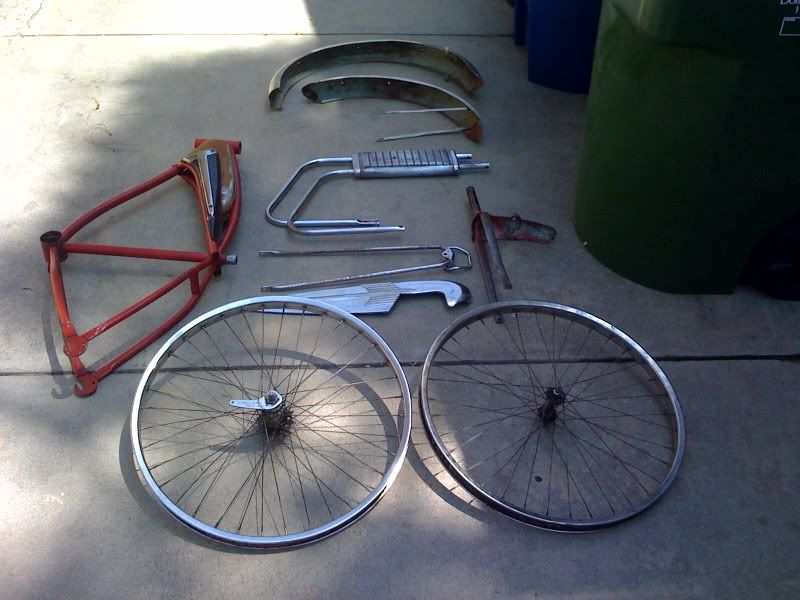 get ready for it!