i had a shiney chrome chainring i wanted to use.
i found some chrome BB hardward from some bike i stripped and a nice new crank off another. still had the right and left stickers on it.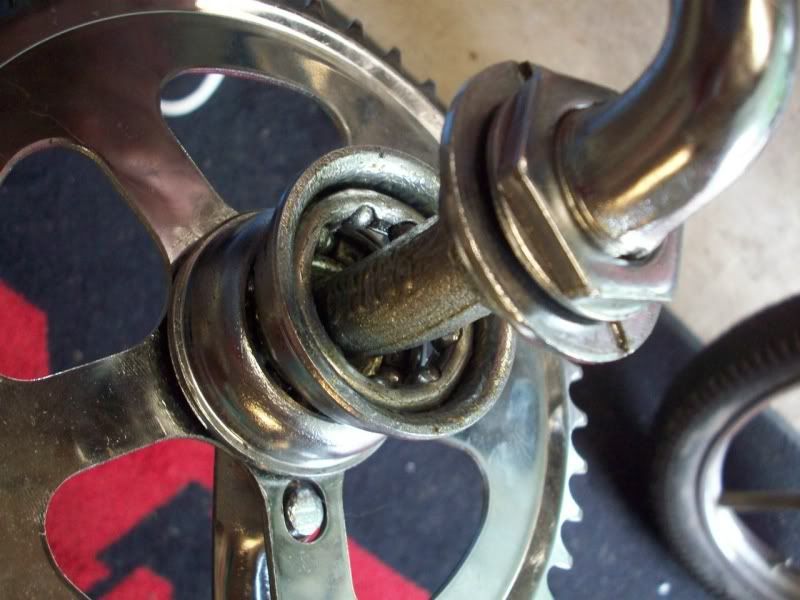 i knew the frame was ruff, but oh, man was it ruff. i got it media blasted last week. it was worse than i though. it looks like it was handled by the samsonite gorilla and than tossed into a lake for 20 years
i welded up a couple cracks and primered it. after sanding for 2 1/2 hours i realized it would take 2 days to make this frame look perfect, so i'm just gonna paint it now. the wind started to pick up and it looked like rain, so i rushed and ran the paint. i'll wet sand the whole thing and re-paint it friday and final assy this weekend.