I got two in running condition, first is an '09 SC Draft... love it, and it weighs in @ about 24lbs, half the weight of my Spaceliner! Just replaced the hybrid straight bar with a much better headset!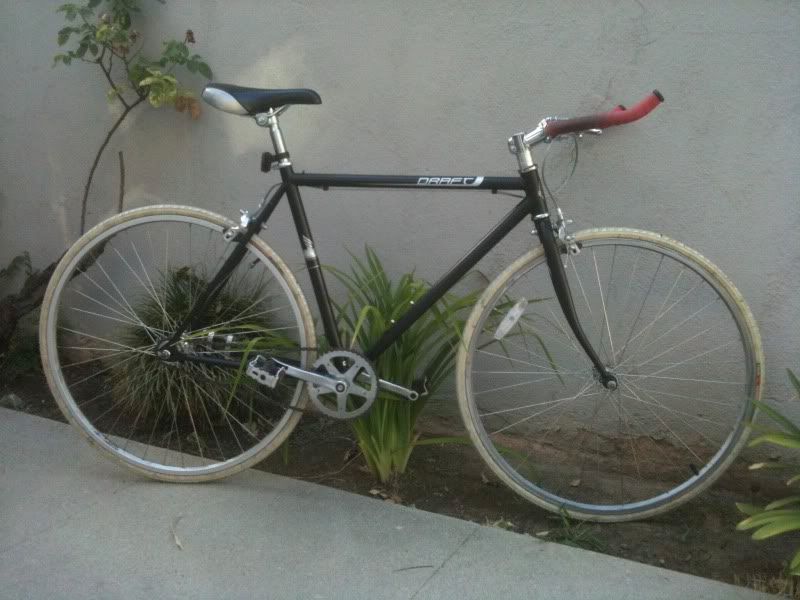 And i just picked up this converted(?) BSA 10-speed. The guy at the shop said it was early '60s...
but I don't think Birmingham Small Arms made anything beyond an internal 3-speed!!! It's a fun bike to ride. Glad it has gears cuz it weighs in at 35lbs, but hte gears balance it out for the ups and downs! plus the cool fenders keep me a tad dryer when rain riding! Just flipped the bars and added an old Generator lamp from Europe via eBay, I jerry rigged it with some LEDs and a AAA batery pack!