currently uploading pics as we speak. i realized that after i took the pics how there are some steps where i jumped a bit. i was never very good at stoping to take progress pics. here are a few
this shows the frame and the early paint. notice how really early schwinns have the names painted on the top of the down tube.
here you can get a better look at the frame. as you can see there is an extra tube connecting the lower tube to the head tube for strength. on later frames they did away with this. also you can see that i already stuck the 24 inch rear on there and for now the red schwinn 24 x 3 tire.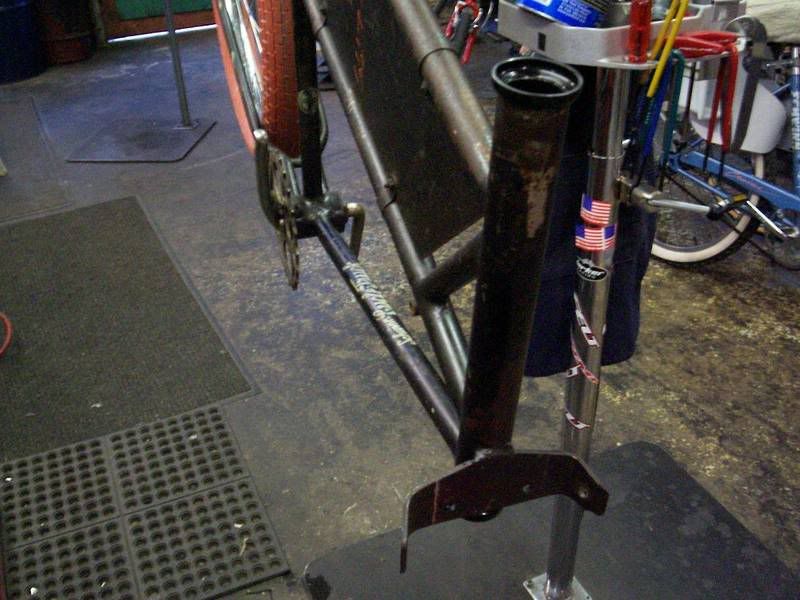 i wanted to use a double crown fork but the lower ears that are ment for the basket would not clear the legs so off they go. this is where a schwinn collector would have a heart attack so if you are that type look away NOW