My name is Ben, im 22, Ive been building bikes since I could walk. I'm mainly into vintage bikes, rats and choppers. Ive attatched a few pictures of some bikes ive built recently.
I built this bike after going through all the posts in the biker build off a couple months ago. Its an 80's Roadmaster.
Heres my custom OCC Chopper. 5 speed (will have a suicide shifter soon) 22" apes, huge seat, etc.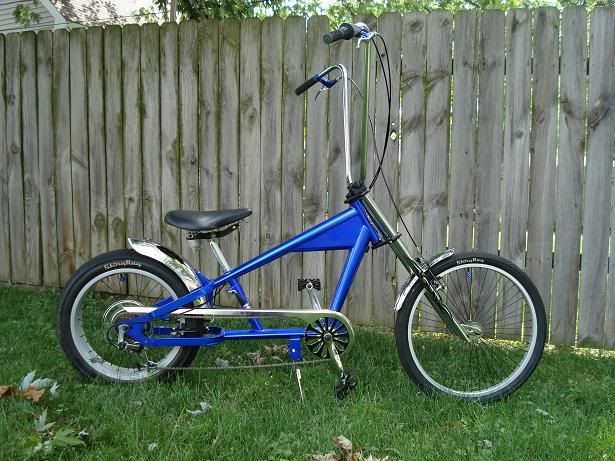 Heres my all original 73 Fastback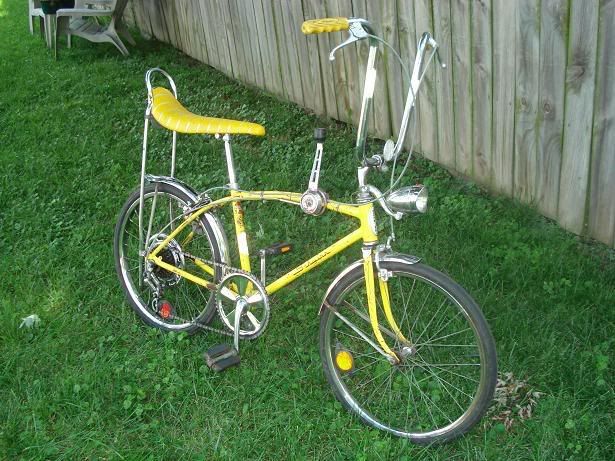 And heres my latest project: a 56 (i have to double check the serial number because I dont remember for sure) Schwinn Speedster. What Ive done so far: Broke the crank and headset loose, replaced back rim because original had too many broken spokes, replaced front but its too clean so im putting the original back on. Added bars and stem, tires and tubes. Im currently working on a custom springer/truss rod setup for the front, and someone cut the back fender, so i originally left it off but it looked too bare so I mounted it like that for now, until i can find another original. This is also where I came up with my username..it has plenty of patina, but its also a rat...so ratina.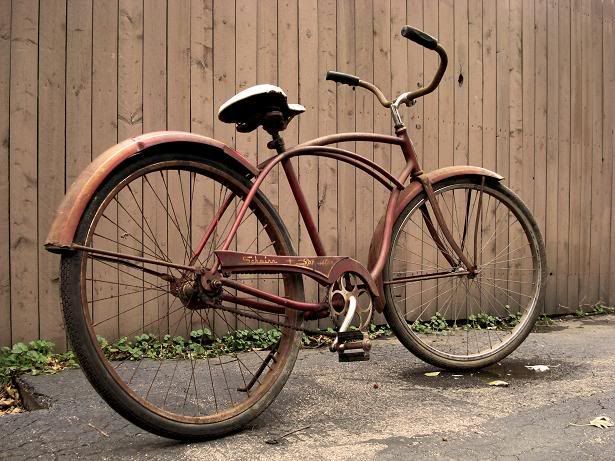 im always lurking here...im glad i finally registered..lots of cool bikes and ideas here.