I guess I can post pics of my Straight 8... nothing out of the ordinary, but I like it.
Here it is when I got it... rusty forks and all.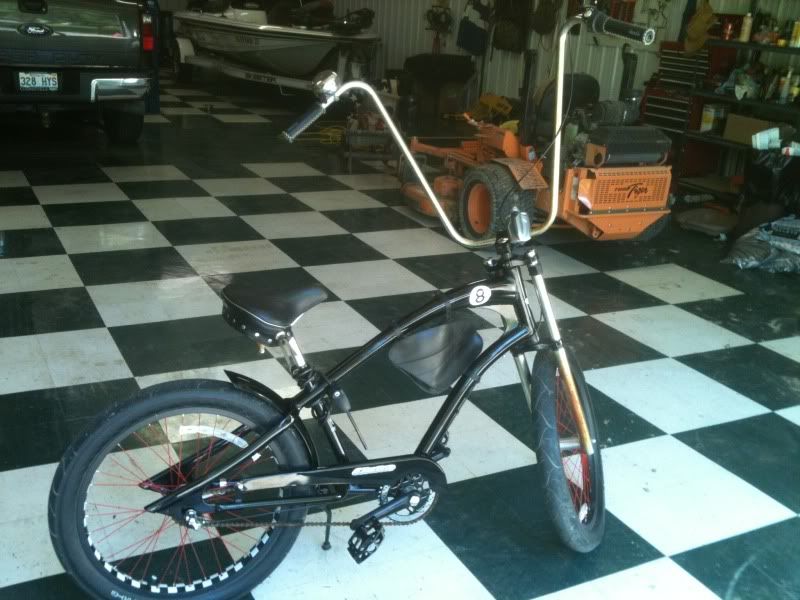 Here it is now... paint is dinged up pretty good on the top tube from an old lock the previous owner had on it, but this is it until I get it painted.