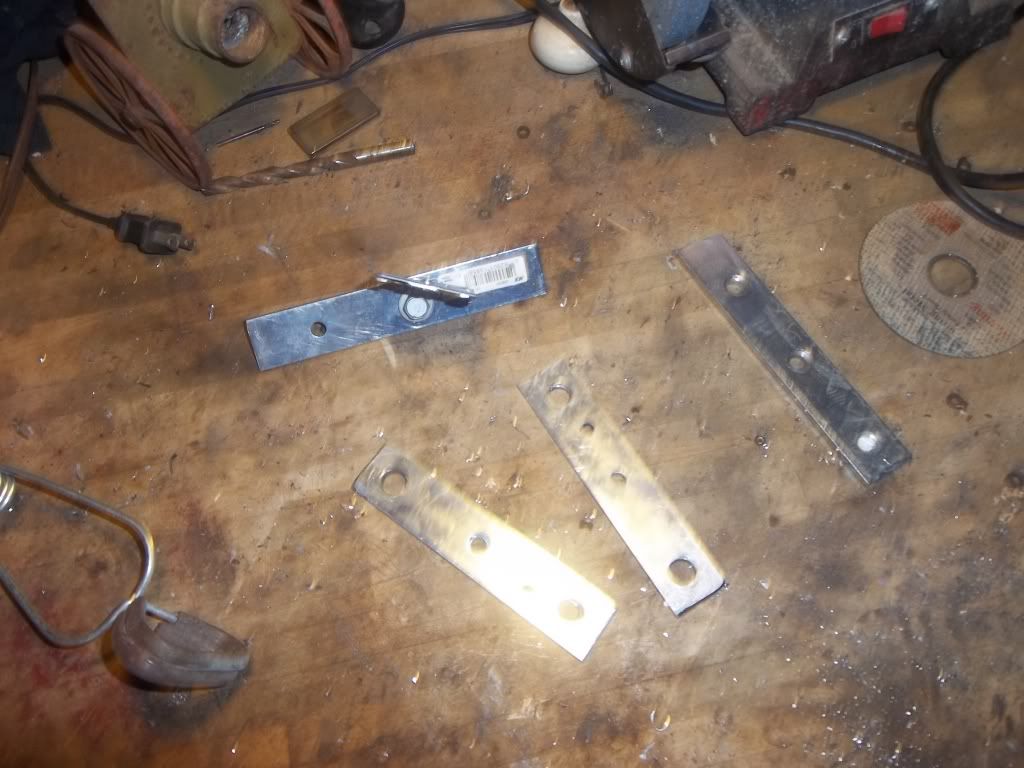 $3.49 at ace. comes in about a 1 foot length.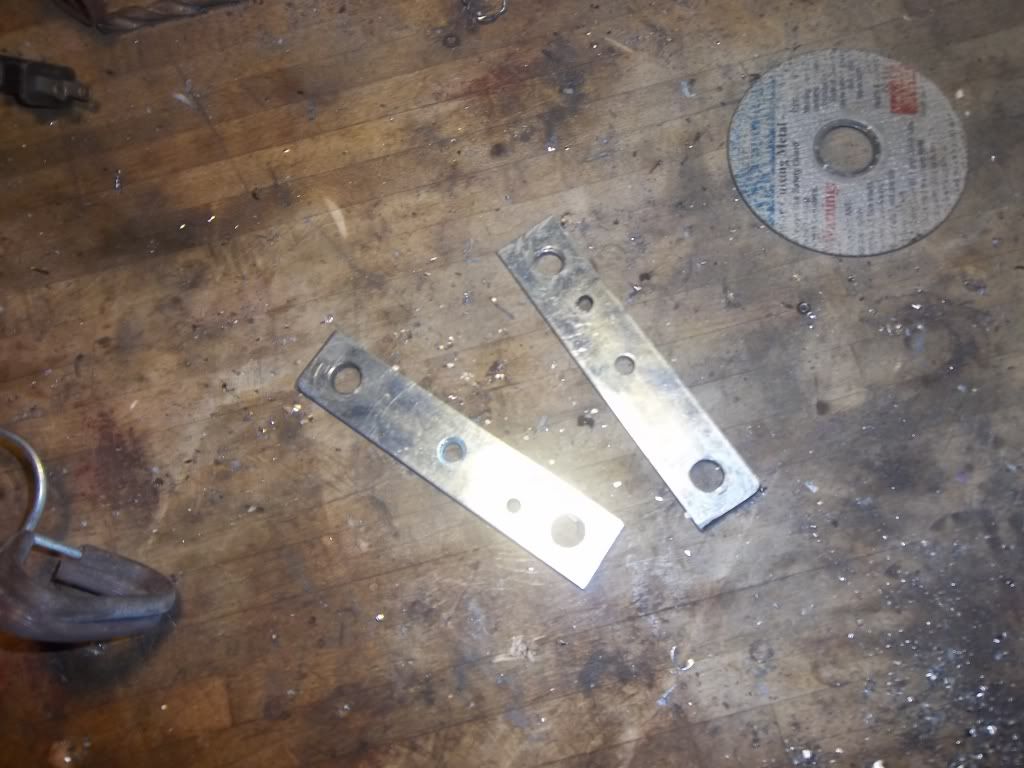 cut in half ( bought two cause i dont know why)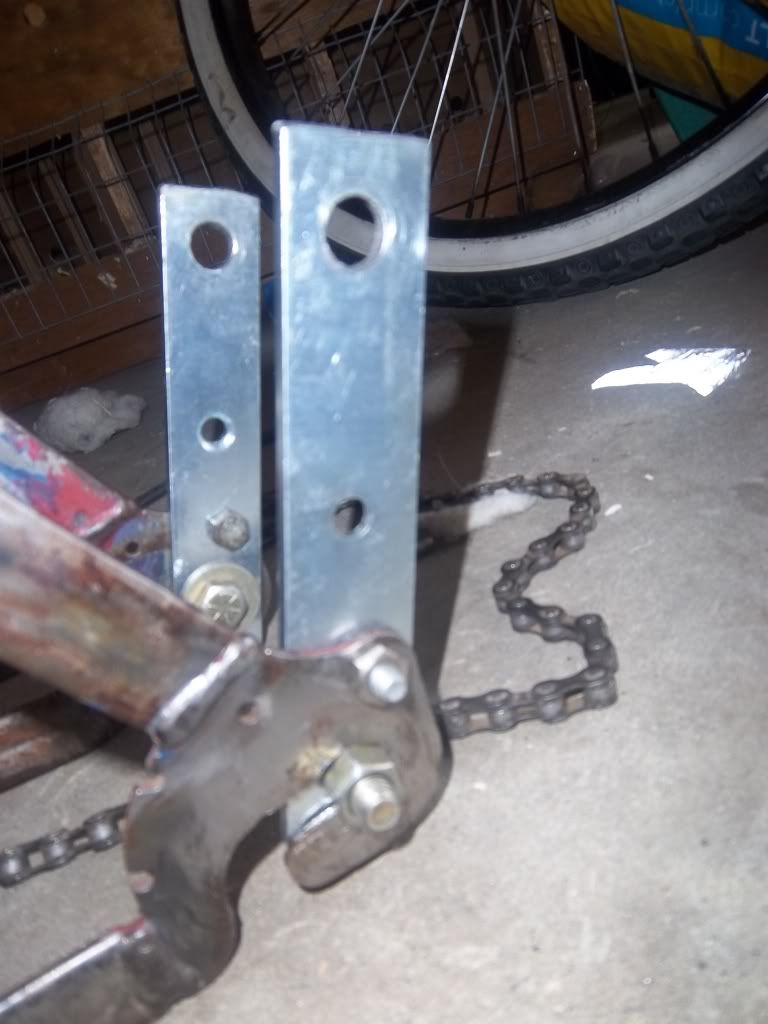 and wallah! bolt the rear on, and your good. and yes it does work. i rode my bike for a good two miles today and i had no problems at all. just make sure all the bolts fit tight, so theres no wiggle room. and also, you could buy two and use 4 holes, insted of three, but you would need a shorter crank, im making sparks witht eh pedals right now.