This bike wasnt flying when i found it. Here are a few pics. Im still not sure wether to go knlunker or cruiser or mix it. Im going to be running 5 speeds and i welded a brake bridge from a damaged stingray on the rear. The fork is from a jc higgins i had bought.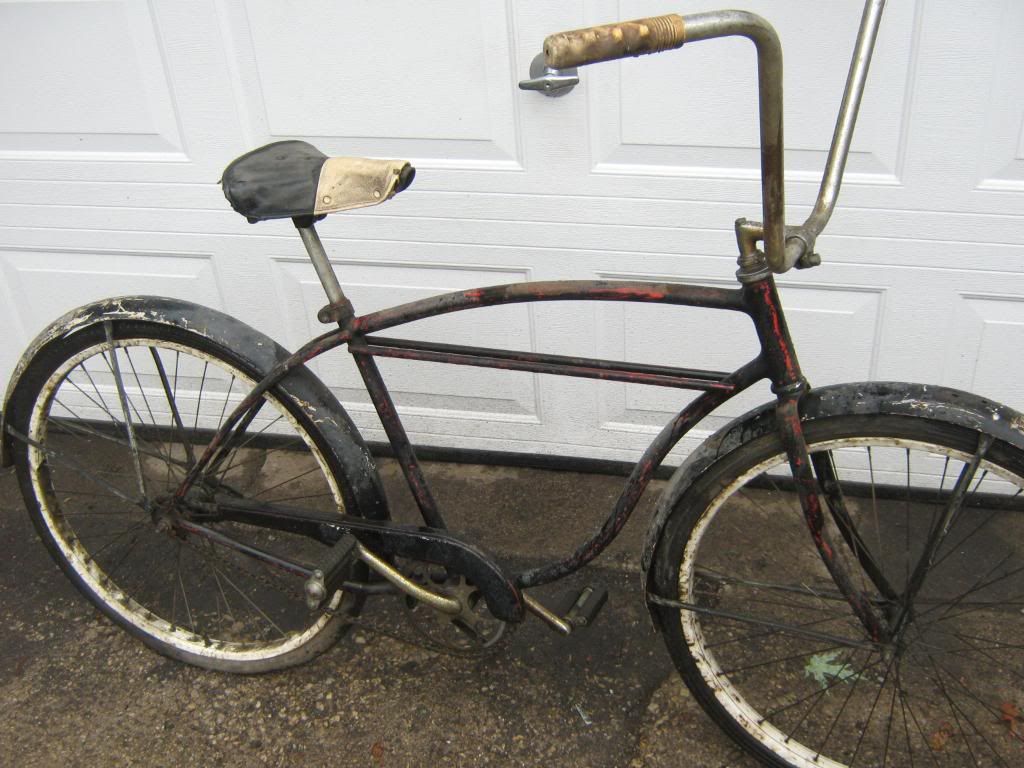 Partially together update pic below.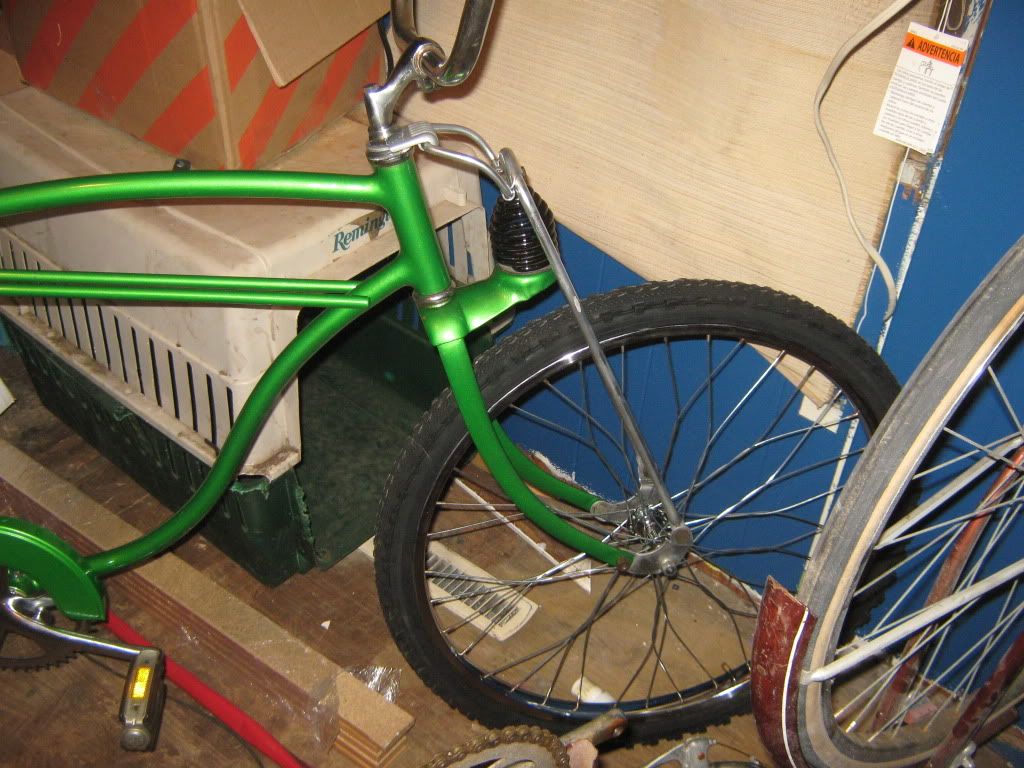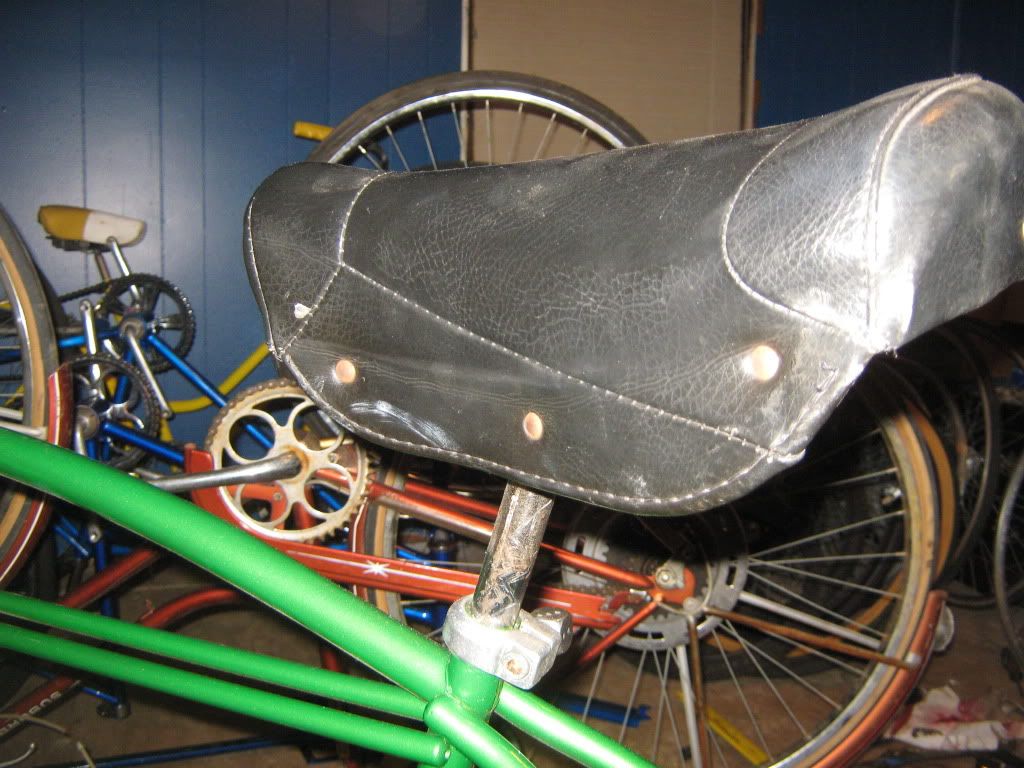 Getting towards finished with it below.