So the other day I picked up a new toy.....something I've been after for a few years now
It sure looks NOS all the way, the inside was dry as a bone! I opened it up, greased it, and put it back together. I spun it for a while by hand and it started to loosen up a bit after a few minutes. It's not even broken in!!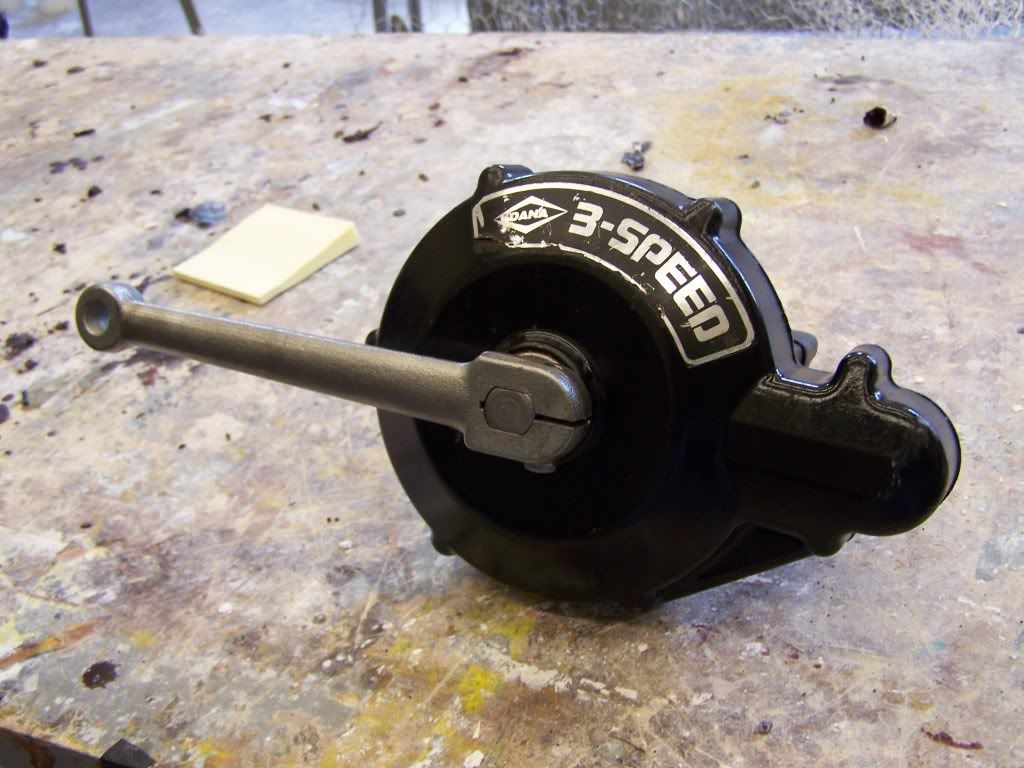 I decided the other day I had to find something to put it on. Some of you might remember from Fresh Finds that I found this bike laying beside the rail road tracks on New Years Eve.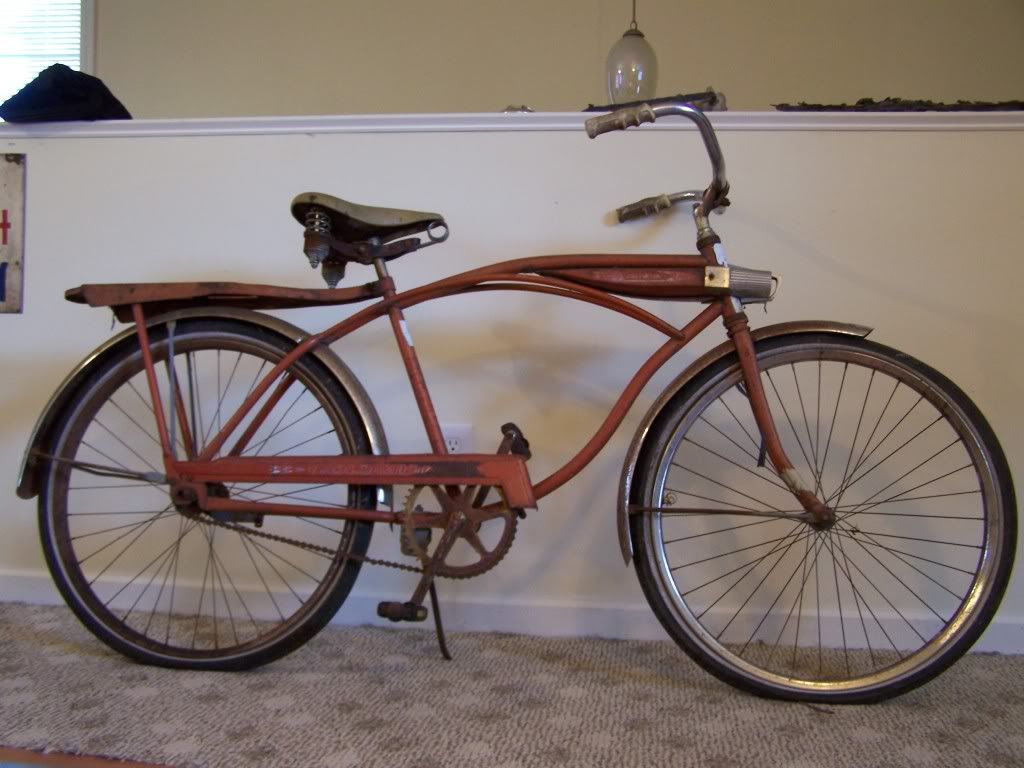 Kind of funny, I've had this thing sitting in my apartment ever since, and just assumed it was a faded red. Yesterday I stripped it down to the frame and realized it was coppertone!
It's got juusstttt the right amount of patina too. A while back I got the idea to build an orange bike, thinking "Orange Crush" would be a good name for a bike. I cleaned this thing up, sprayed it with some clearcoat, and with the sun fade it is now a really cool orange color! Today I started bolting some stuff on it, and this is what I have so far.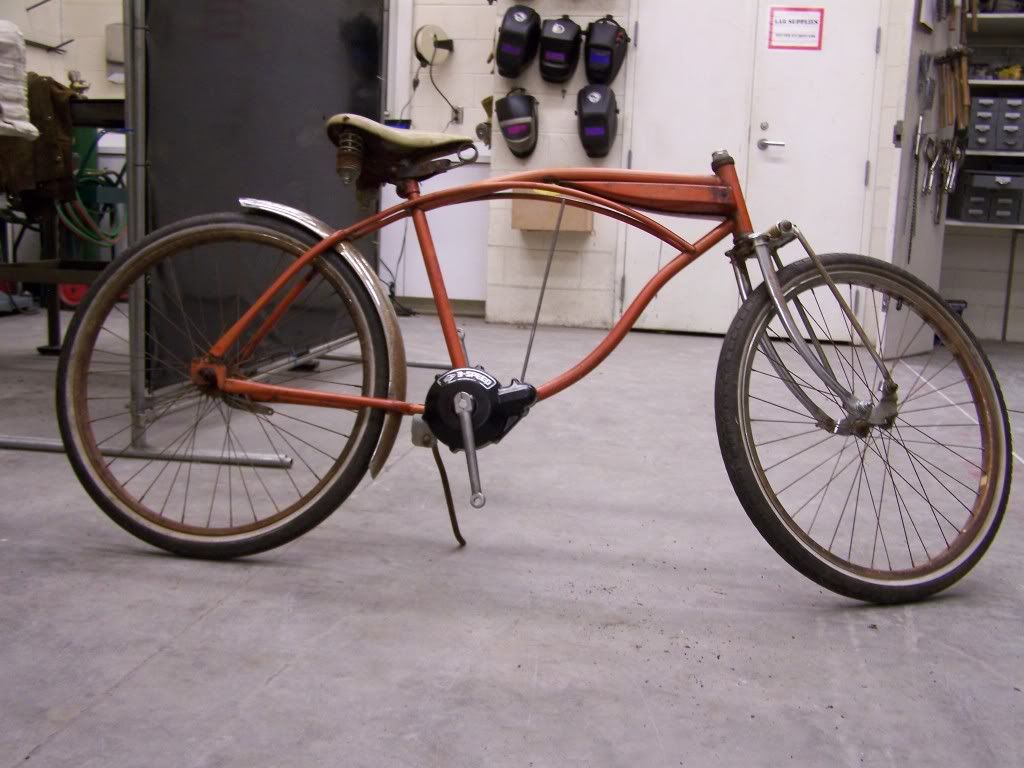 Made a stick shifter for the Dana. It's just for mock-up and trial runs right now. It'll get a little more style later.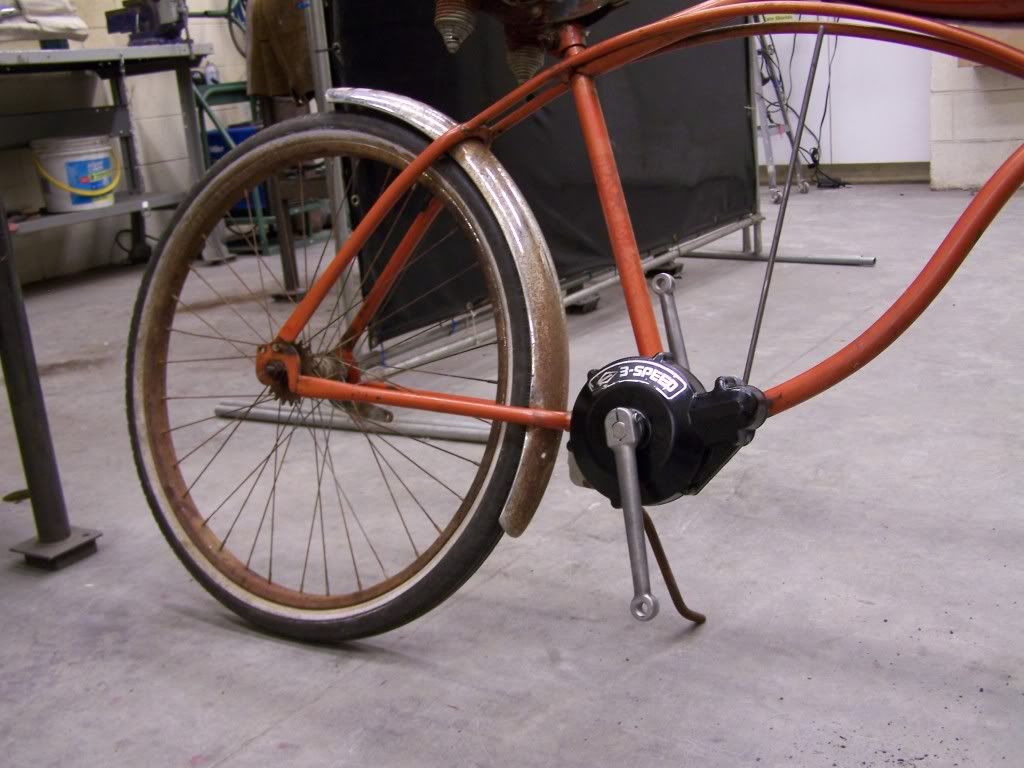 As I was building this thing today, I started thinking about how I've wanted a sweet little hard-core RAT for a daily rider ever since my last one got snatched by the cops a couple of summers back
I LOVED that bike, and miss it like crazy. I used a couple of my favorite tricks, like swapping the front fender to the back, and flipping the rat-trap springer. And of course, I already had the perfect name for it that I had been saving for a year or so.
Stay tuned for more!!