I'm doing some paint and wheel work for a buddy of mine. This bike came from a barn not far from me and I had known about it for years. Problem is it was never for sale. He was finally able to do some swapping and rescue it from the constant bombardment of bird crap. Although I've been painting since I was 15 (I'm 26 now),this is my first time pinstriping by hand and so far so good. I get fatigued pretty quickly so it's been a work in progress. All of the darts were laid out by hand also just as they were at the factory. This bike is going to be aged once its done so every layer of paint has to be factory correct to get the right look.
Before:
Darts are done, ready for striping
Fork darts with stripes done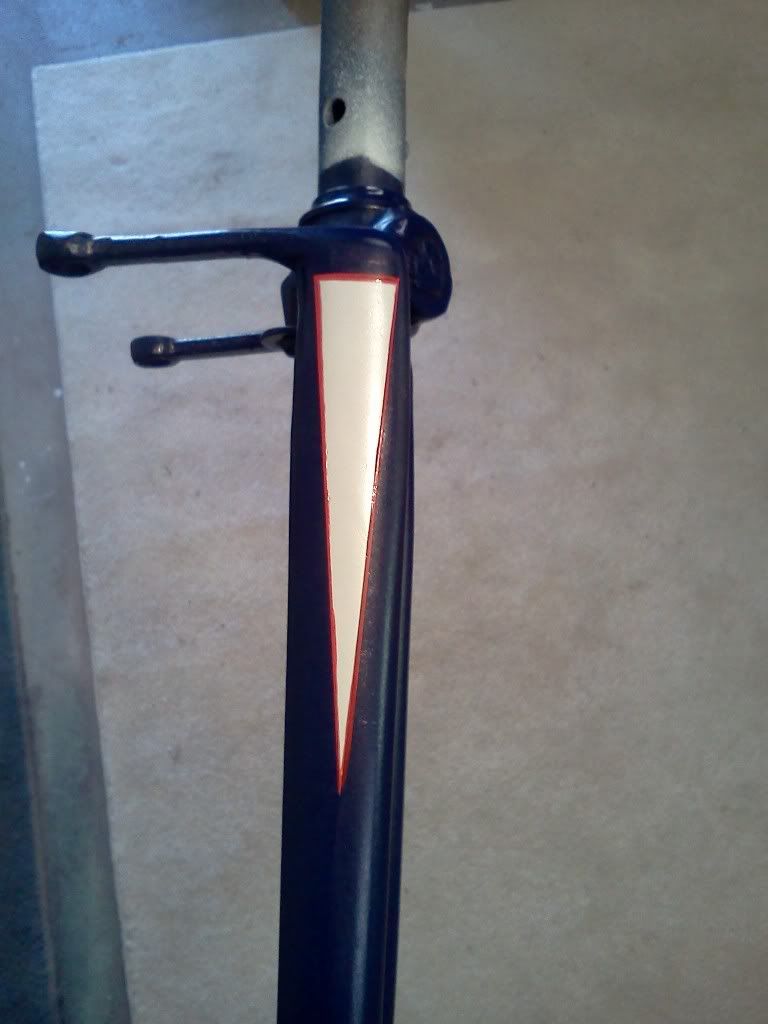 I guess I didn't take any pics of the frame after it was striped but I'll add some too along with the fenders once they're done. Let me know what you think!