I was feeling like starting a build one day so I went to the nearest antique shop from my house and the first thing I see is this 3-speed '72 Schwinn Speedster that's on top of a bunch of old trunks and bags but I bought it for $45 and brought it home.
The fenders were bent badly and I wasn't feeling up to fixing them back then so I threw them in the garage, and traded the rear rim for a 27" pedalback rim and wheel.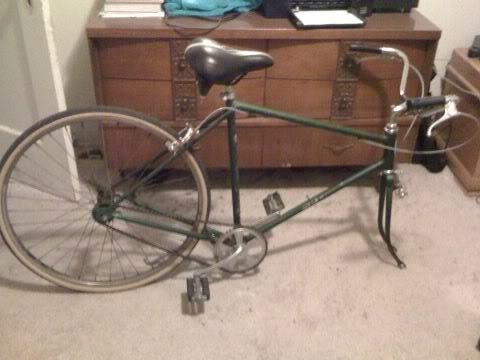 Took off the chainguard, and handbrakes, got a tire for the front wheel and rode it around some, but realized the front rim was really bent.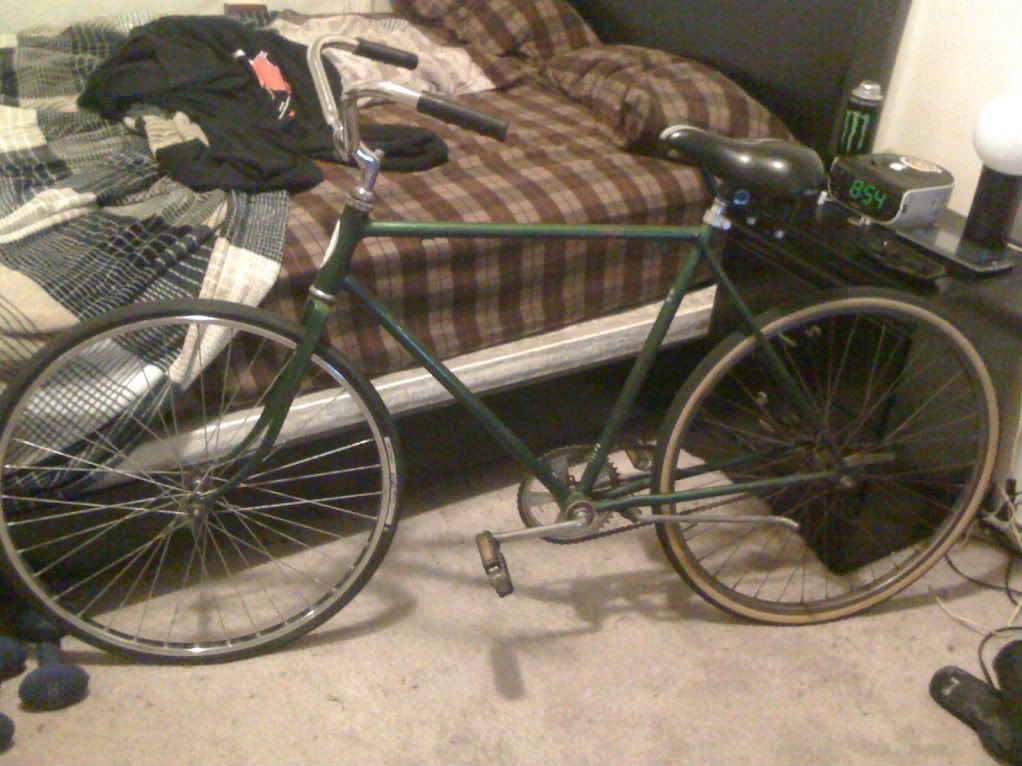 Decided to change the entire look of the bike by putting some cruiser rims and balloon tires on it. Also got a straightbar handlebar(The Stash) and repainted it silver and blue.
Sorry for the bad picture quality here. I broke my iPhone so I had to use my backup old razr.
Today I felt like it was missing something so I took the fenders and cut them down and put them on. Now it's completely finished, and rides very well.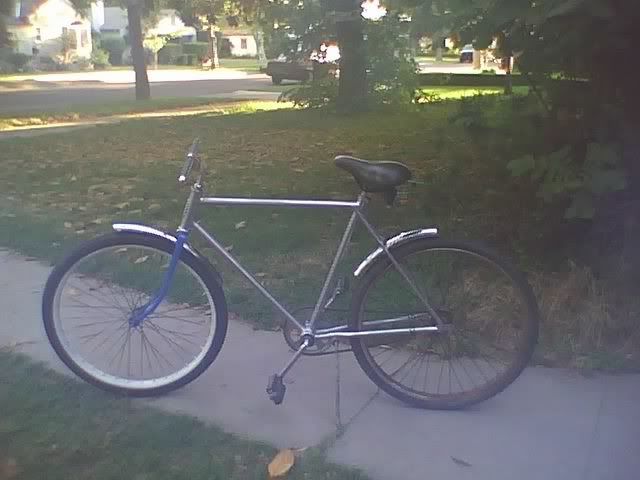 The only thing I want to do now is put a different seat on it. Because the black cruiser seat it came with is a little weird.