And now comes the difficult portion of the build. I am going to attempt to make a set of replica Kelly Adjustable Bars. Near the bottom of the first page of this post,
viewtopic.php?f=1&t=34641
, I highjacked the thread to discuss the possibility, but I will discuss the process here. I have a plan. So, here we go.
It will be adjustable. It will look similar, or at least in the same ball park. It WON'T have the same action as the originals. It'll have one extra step to adjust the bars. I don't mind this, as it's mostly to imitate the look.
I'm going to build them based on a tip by 2spdDawg, using hex stock (I'll be using a 1/2" coupler) and two end wrenches (11/16" fits it). I'll be cutting a set of bars in half, and welding it all together. You'll be able to unbolt the wrenches, and move them into any position you want (for 12 positions, anyway). It may be hard to visualize based on my horrible description, but I have a plan.
First, I had no stems that had the right angle I wanted, so I cut two, and used them together.
Cut this one: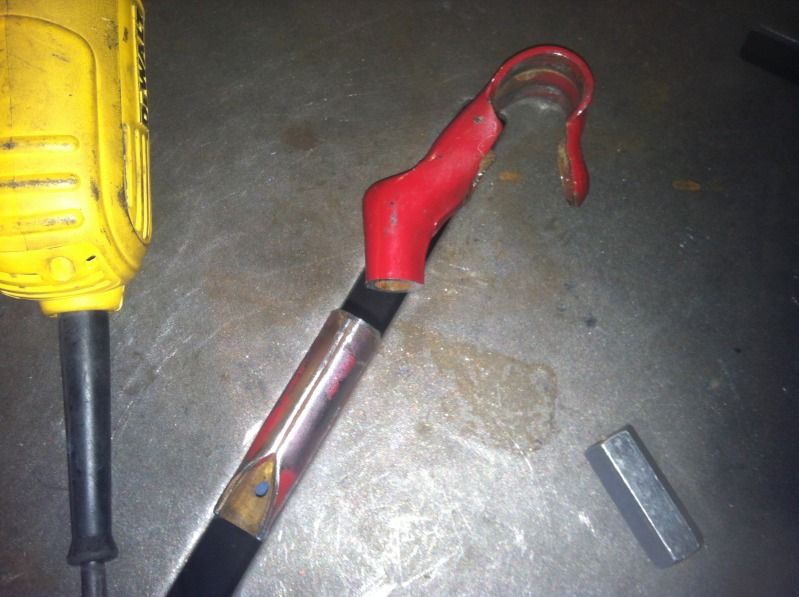 Had this other one already cut up from another project:
Fitted them together, only I flipped the top piece upside down to get the forward angle I wanted (instead of pointing upward).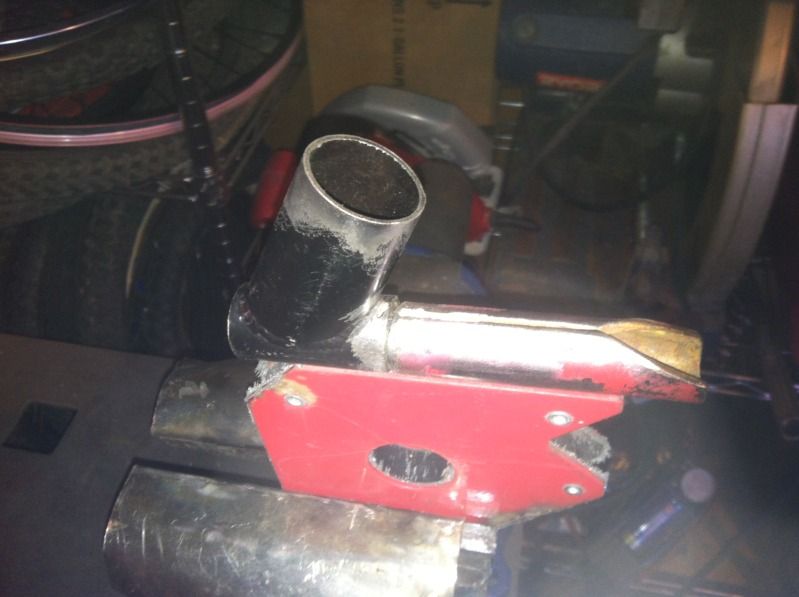 Welded them: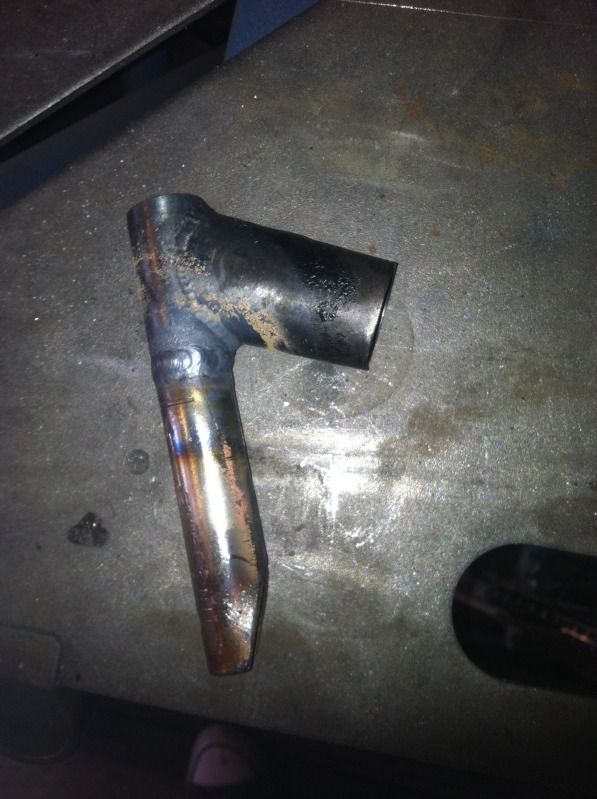 Next will be to weld in the hex coupler, and get a hold of two identical box wrenches to use.