Paul decided that the kid bike build off was right up his alley. No limitations on frame mods.
So I rounded up some parts and headed over to his house today to see what he could put together.
I brought the remnants of a BMX bike that I found in the neighborhood a few months ago, a coaster brake wheel that a guy at a flea market gave me and Paul, and a 16" Schwinn chopper bike that my grandson had outgrown.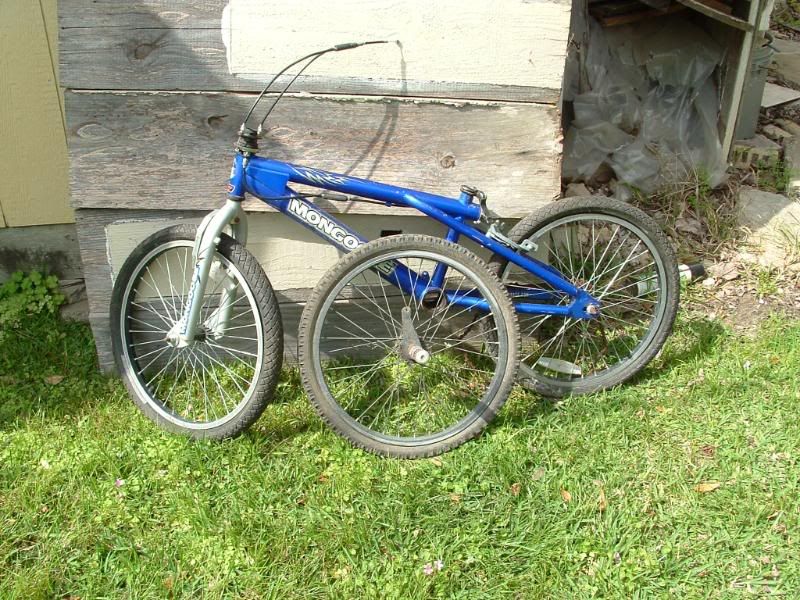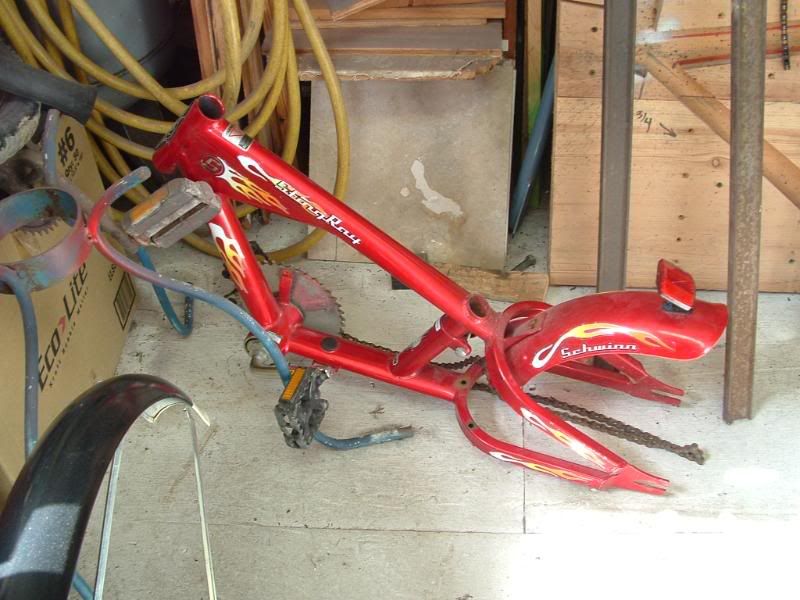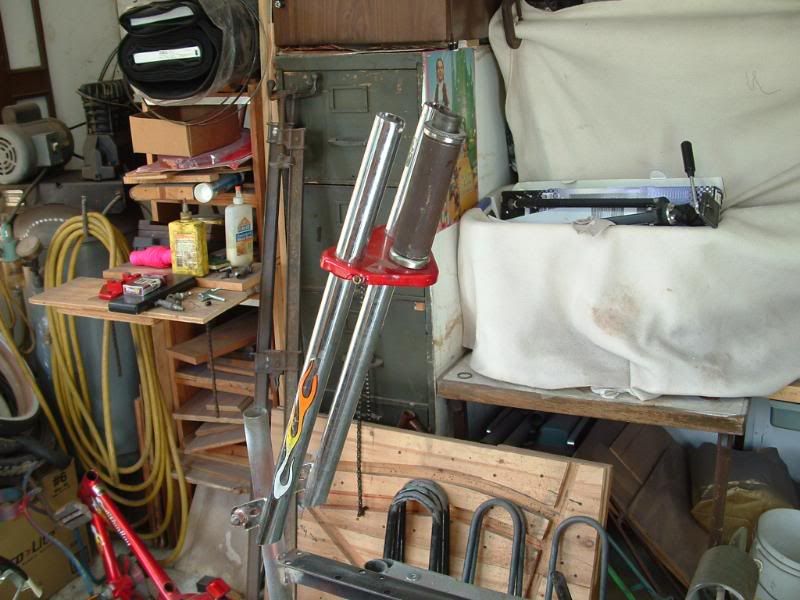 Paul decided that for this bike build he needed to become "Uncle Shrink" instead of "Uncle Stretch", so he went into shrink mode.
The first step was to determine how a 20" frame would line up on his jig - since it was setup for building 26" bikes.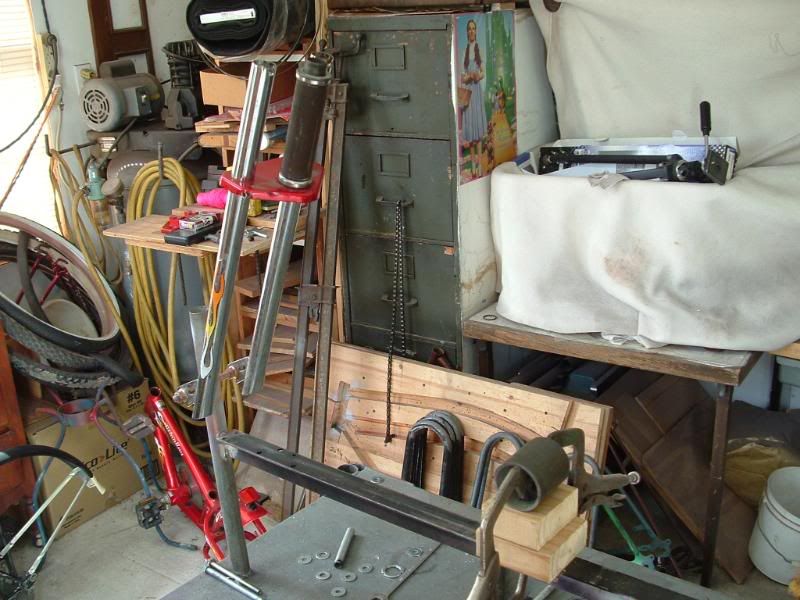 Then he decided on the size pipe he wanted to use for the frame and began work.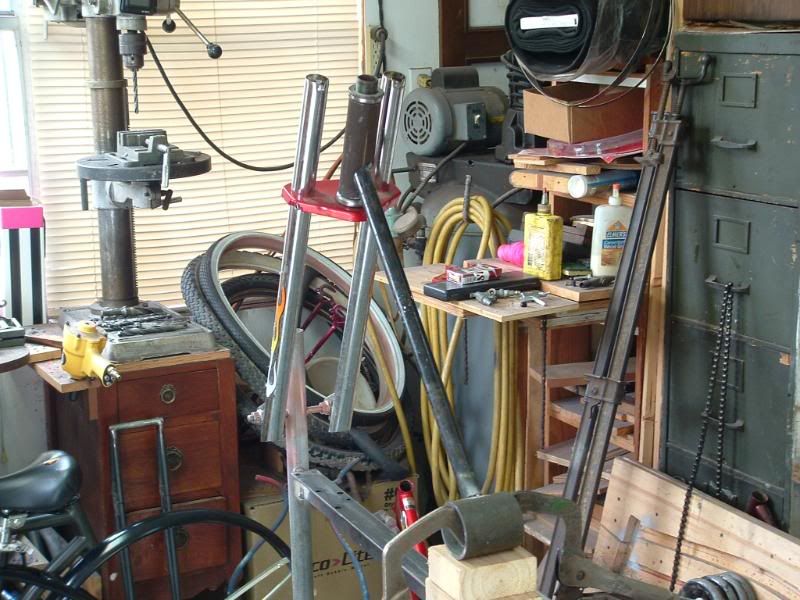 After doing some work with his pipe bender the top tubes went into place.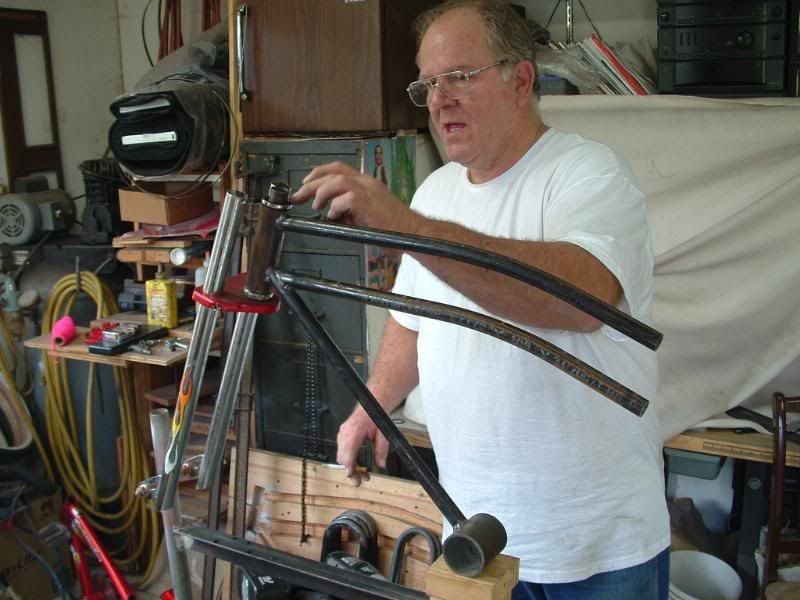 Once the top tubes were in place the seat tube came next.
The next step was to graft on the rear frame section from a 24" girl's mountain bike.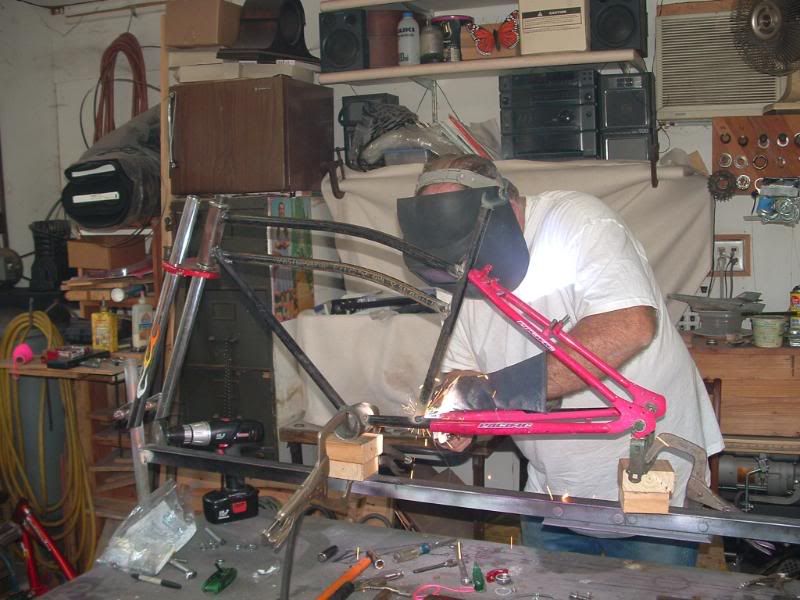 Once the rear section was in place we threw on the 20" wheels, a seat, and the handlebars that came on the Schwinn chopper and here are the results of today's build.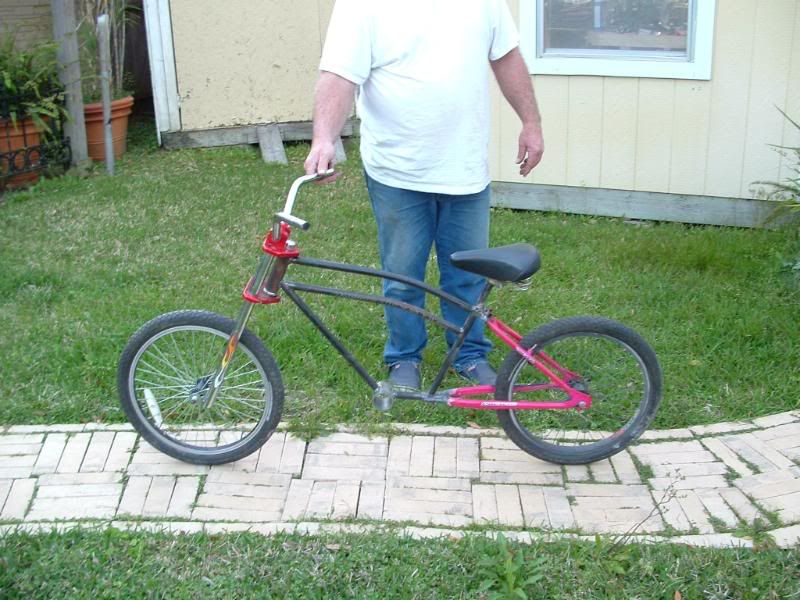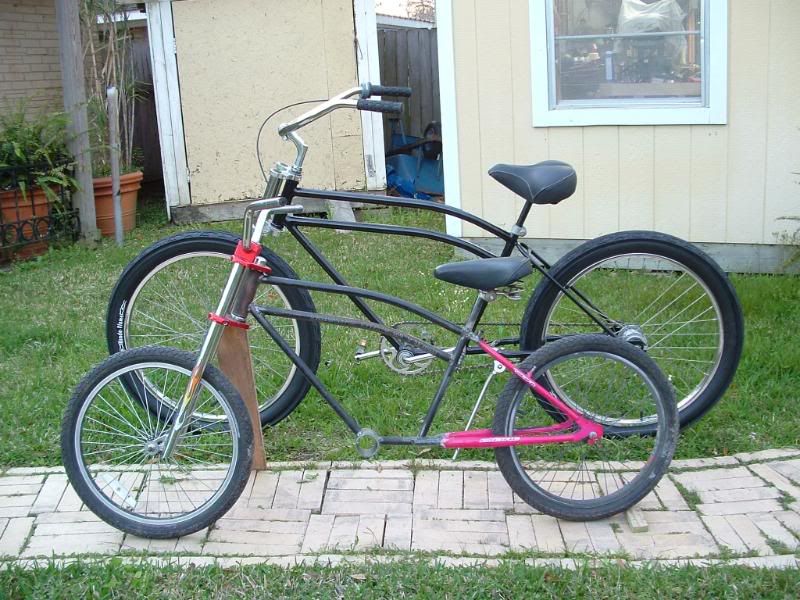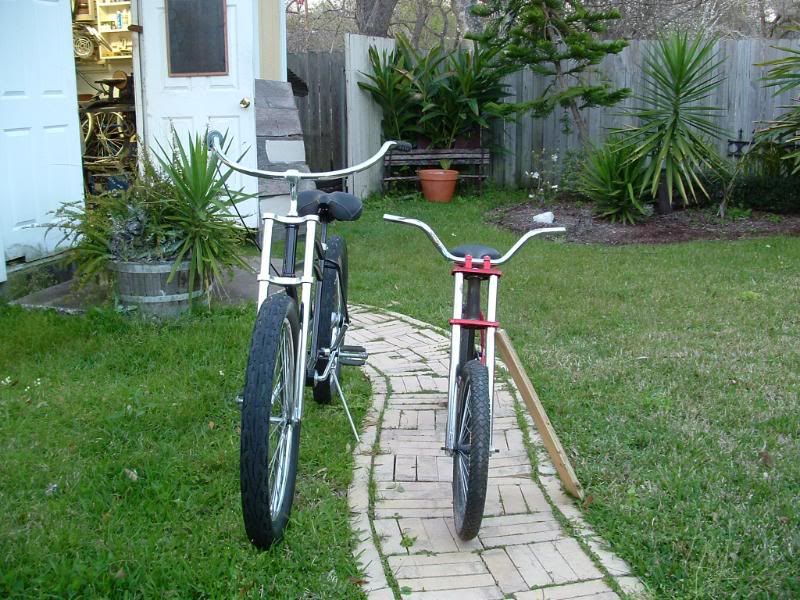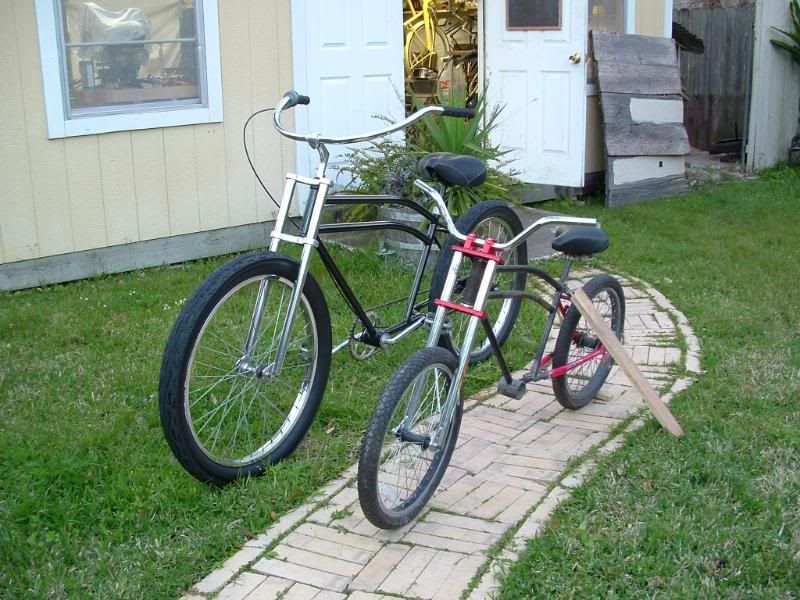 Paul said tomorrow will be spent doing some additional clean up on the welds, throwing on his signature black paint job, and installing the crank and chain. So if all goes as planned this build could be in the bag by tomorrow.
So it looks like this will be another quick build by Uncle Stretch - I mean Uncle Shrink.
.