Joined

May 23, 2020
Messages

117
Reaction score

286
Can you give me some idea of the values and what my best options are for the Scwinns - fix up, leave alone, customize? I think I might want to keep one Schwinn, sell the other. Neighbor gave me the Goodyear. Bought the other two at auction for $6 each. Thanks. Al.
The Goodyear/Columbia is in remarkably good condition and has a gold metalflake vinyl seat. Its complete and works fine. The badge has a small wrinkle - I will try to "iron" it out. I see now that the forks are bent. Serial # from 1966. Value?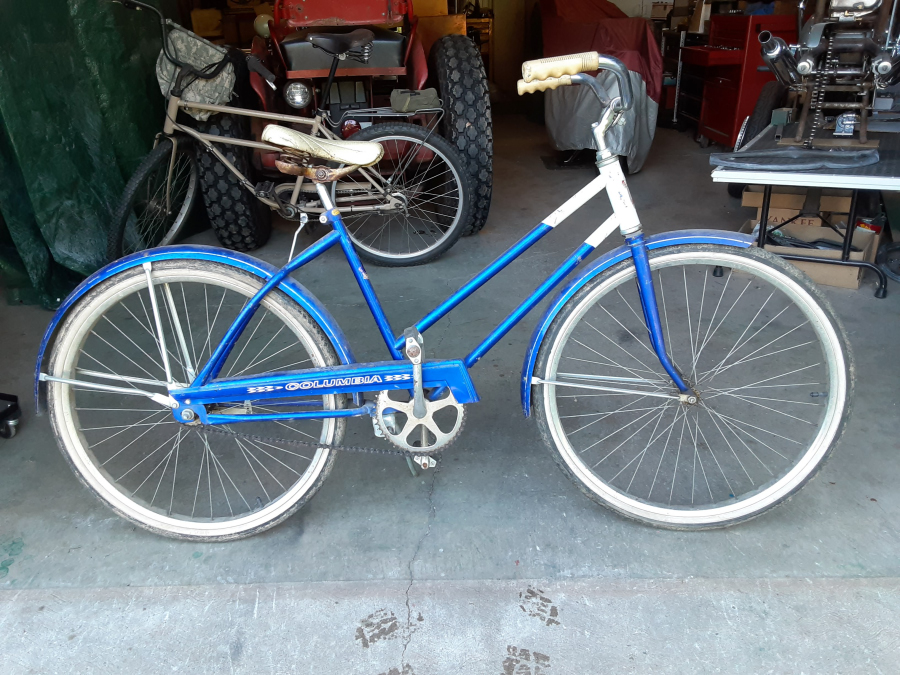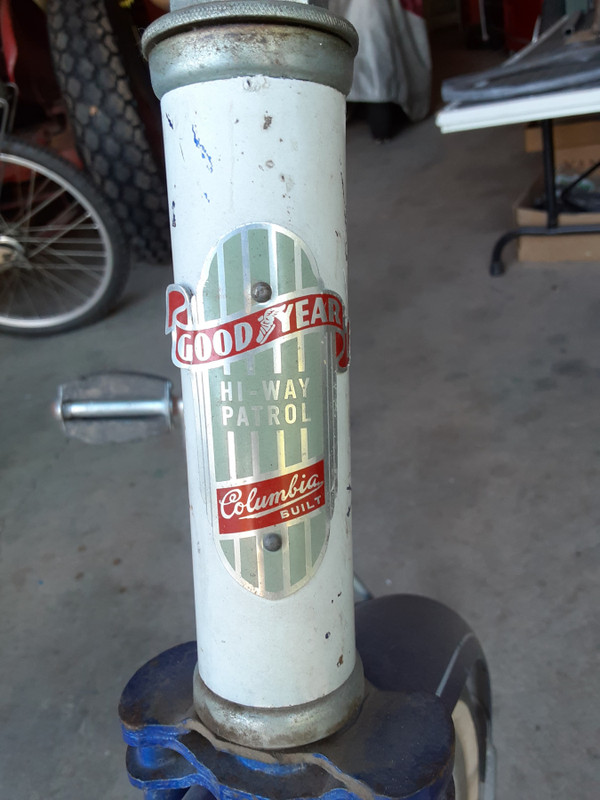 The Schwinns have Bendix two speed hubs. The Gold one dates from '66 and the red '67.
The red one has no brakes and I can't tell if it shifts. The steering neck bolt is threaded rod with a nut - might be trouble or maybe I'll get lucky and it be an easy fix.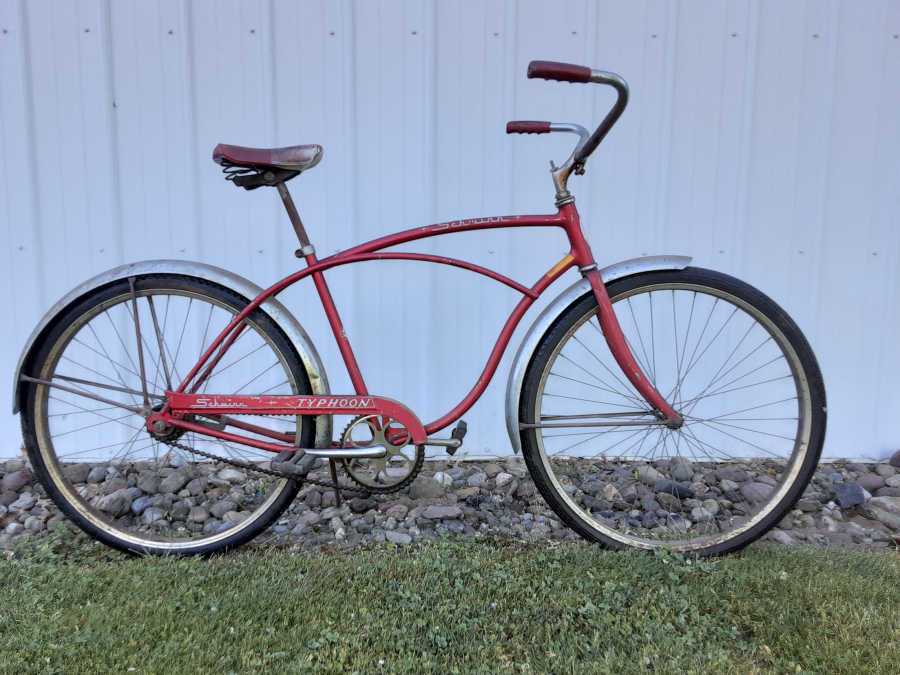 The gold one has a bad seat but I have a black Schwinn seat I can use. This one the brakes weren't working but then started to work. But I can't tell if its shifting or not either.