Joined

Nov 24, 2019
Messages

1,480
Reaction score

2,261
Location
I managed to bring back less than I brought up with me to the 2021 Springfield, Missouri bicycle swap meet, even after I bought/traded for other stuff. That's fine by me, as I got rid of a bunch of bikes and parts I didn't need, and I got a few things that I wanted. Here's what I brought home:
I traded a bunch of stuff early on for this bike carrier, as I'd been thinking about getting one for a while to use on my car. Now I just need to get the trailer hitch!
Got this matching set of wheels for a bike I'm doing a mild restoration on.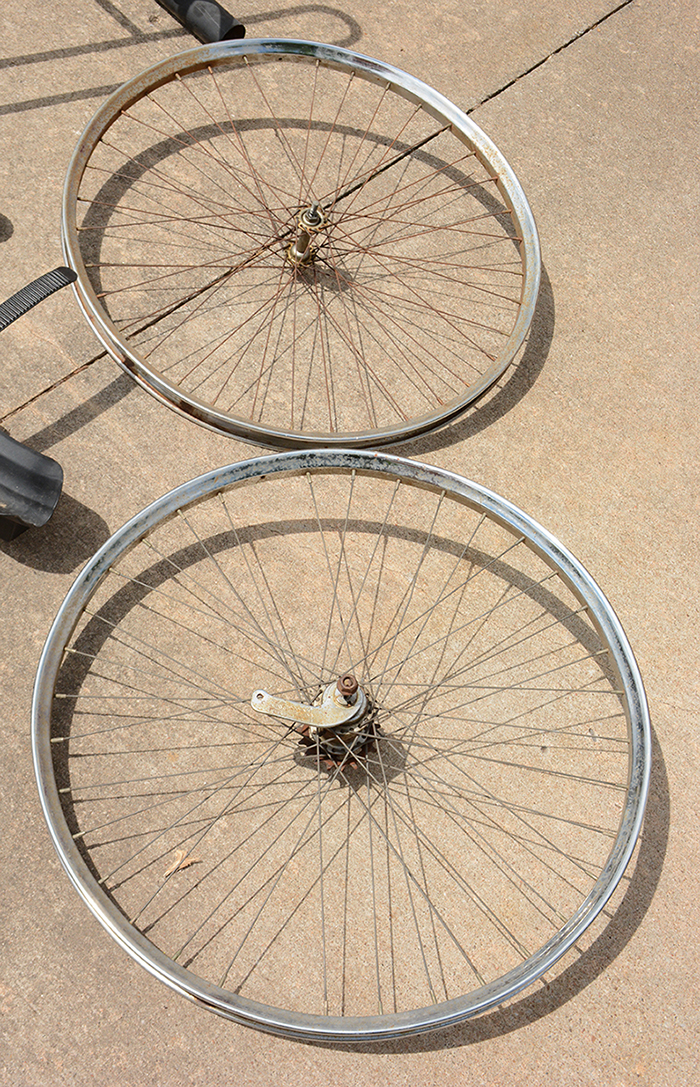 More parts for custom bikes: a rear rack, handlebars and some grips.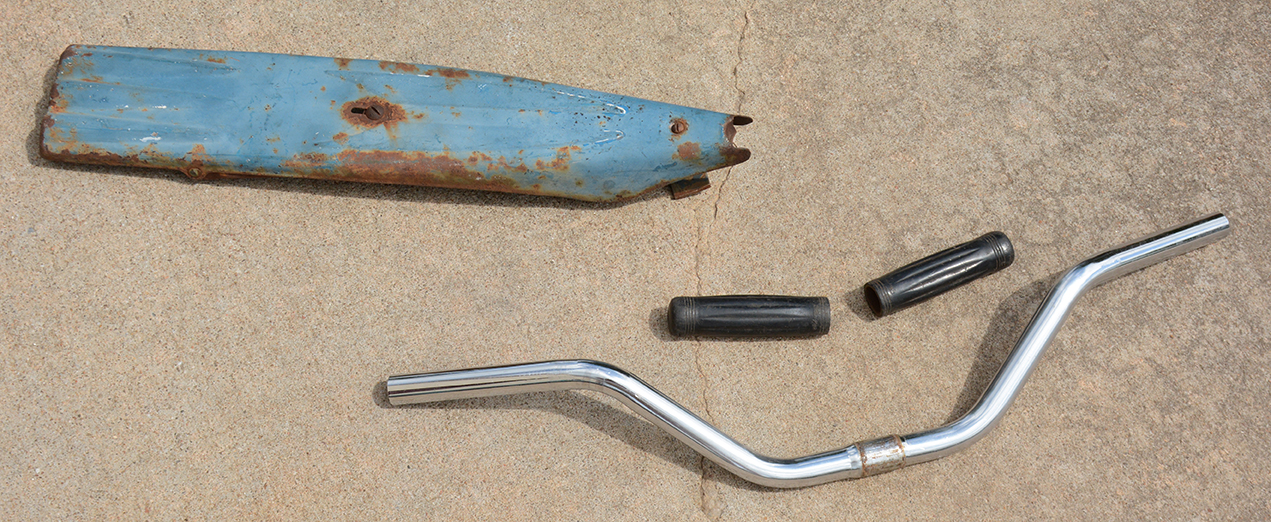 I was pretty excited to get this Columbia springer fork.

It needs a little work though, as the wheel mounts aren't exactly straight...
And to go with the fork, I got this "Goodyear Double Eagle" Columbia frame. The kickstand's bent and stuck, so if anyone knows how to remove that part, I'd appreciate some help. Also, is the seat clamp supposed to be welded to the seat tube, or did someone just do that to this one?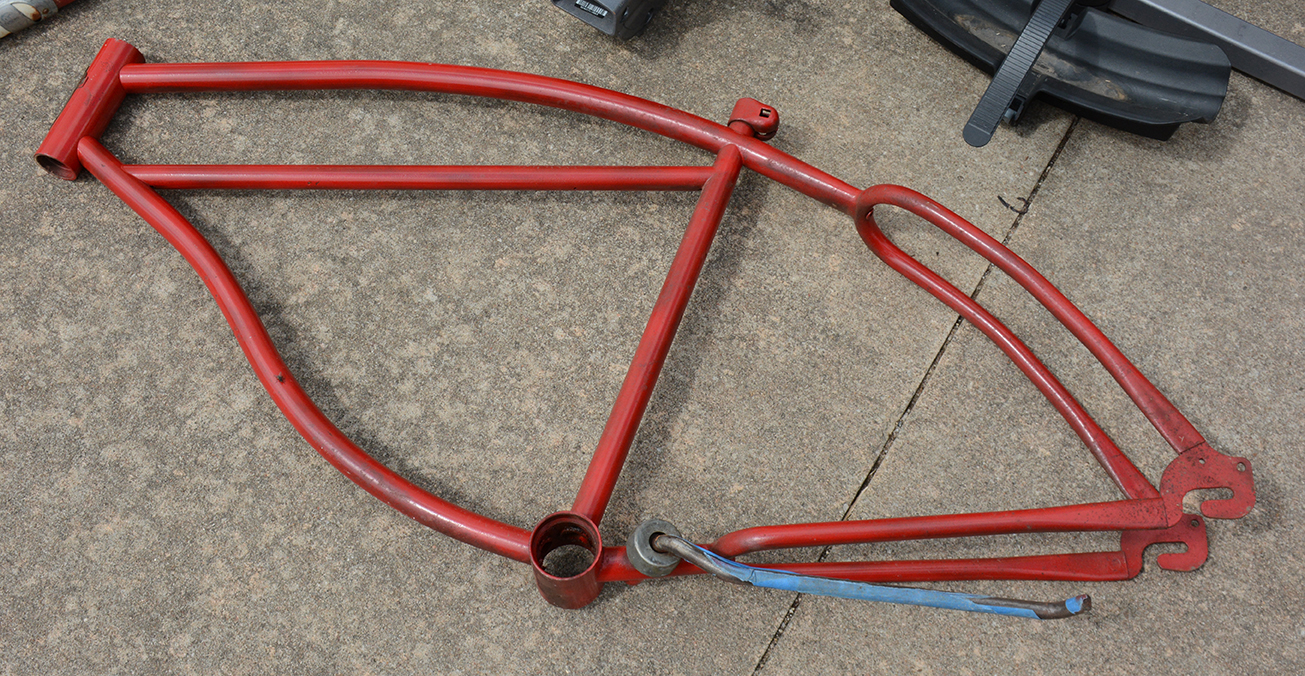 Love the head badge on this one. Just wish it didn't have some red paint on the edges.
Okay, I didn't get these last 2 bikes at the swap meet, but I did trade for them on the way home after the swap meet. Got them from one of the local vendors whom I've known since I got into this hobby 3 years ago. First up, another Columbia straight bar, with what looks like either the original paint, or a really old repaint.
There are a few blobs of metal on this frame. There are two under the bottom bracket, and there's one on the chainstay. I'm not sure if they're signs of an old repair, or if they're manufacturer errors. I don't see anything like this on my other frame, but I don't know...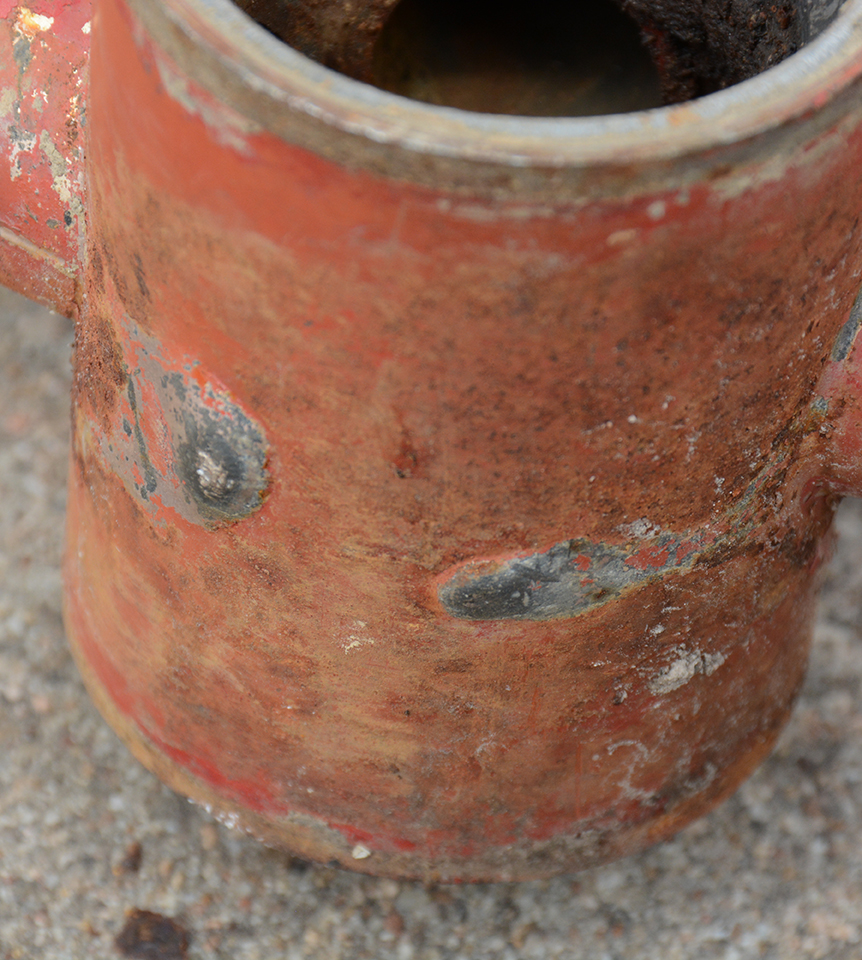 This is arguably my favorite item I traded for on Sunday. I saw this bike pop up on Marketplace about a month or so ago, and while I'm more into boys' bikes than girls' bikes, this one just caught my eye. I loved the shape of the frame, the patina, and the overall art deco vibes I was getting from it. I'm not really sure what exactly I'm going to do with it just yet, but I think I'm just going to try and get it riding again with as much of the original parts and patina as I can.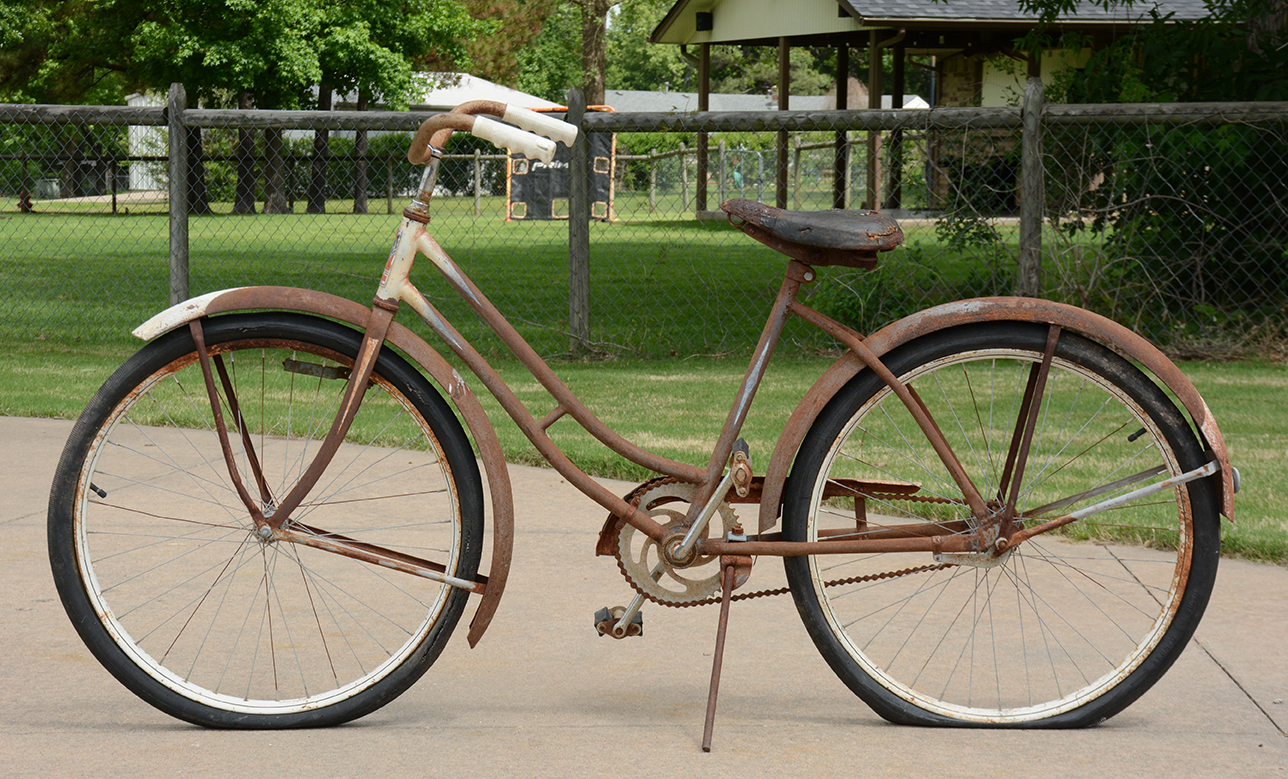 The head badge says it's a NONPAREIL bike from the NONPAREIL BICYCLE WORKS in St. Louis, Missouri. I've never heard of this brand before, and the frame, though similar to some Elgins I've seen, looks different. I'll post it and the two Columbia frames and parts in an I.D./Value thread later.
Speaking of the Columbia frames, I couldn't help but mockup parts on one of those frames. I was originally planning on stripping the paint and either painting or powder coating it black, but when I stuck a Columbia chain guard from my stash of parts on it, I began to have second thoughts. Maybe I'll do the already repainted frame in black, and just build this one with all old, rusty parts. I don't know, but these bikes are on the back-burner until I finish some other projects first.
I can't help but think my springer fork is either bent, or just not assembled properly. Is the spring supposed to be at a different angle than the main part of the fork, or is there some adjustment I need to make? Again, any and all help is appreciated.